Kaley Cuoco Mixes Work with Pleasure While Lying Barefoot in Bed with Her Dog
The "Big Bang Theory" star, Kaley Cuoco, shows her fans how she relaxes at home with her dog while working on her role as the late icon Doris Day with an adorable post on social media. 
Kaley Cuoco is a renowned actress known for her beauty and on-screen charm, but her recent social media post proved that the TV personality also knew how to mix work with pleasure.
On May 27, 2021, the "Big Bang Theory" star showed fans through her Instagram stories that she could simultaneously work and relax from the comfort of her bed with an adorable selfie.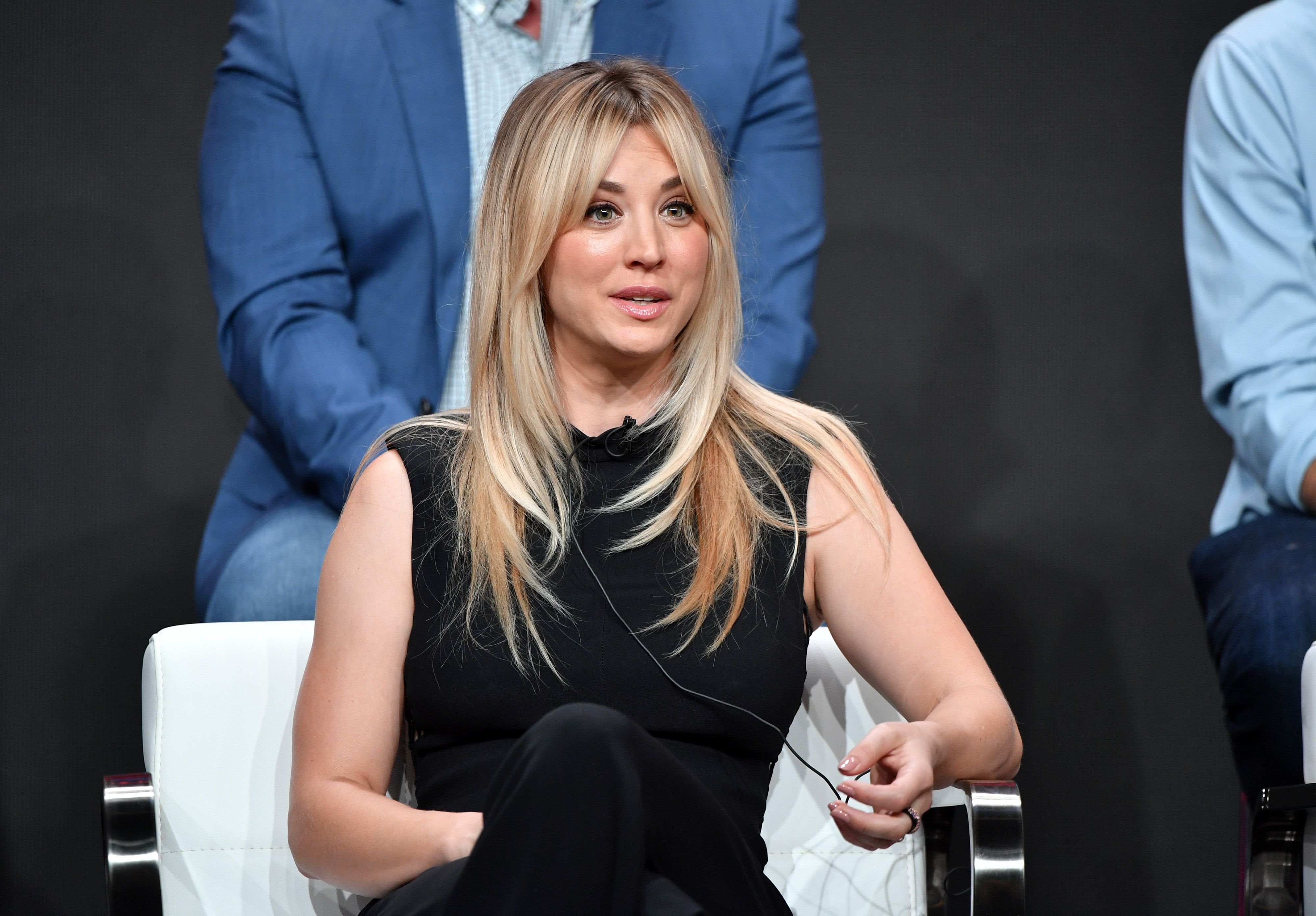 The image captured the actress's lower half as she laid down in bed wearing loosely-fit gray sweatpants while her dog, who was wrapped in blankets, could be seen cuddling by her bare feet.
Day's upcoming biopic series will also mark the continuation of [Cuoco's] relationship with the media giants Warner Bros.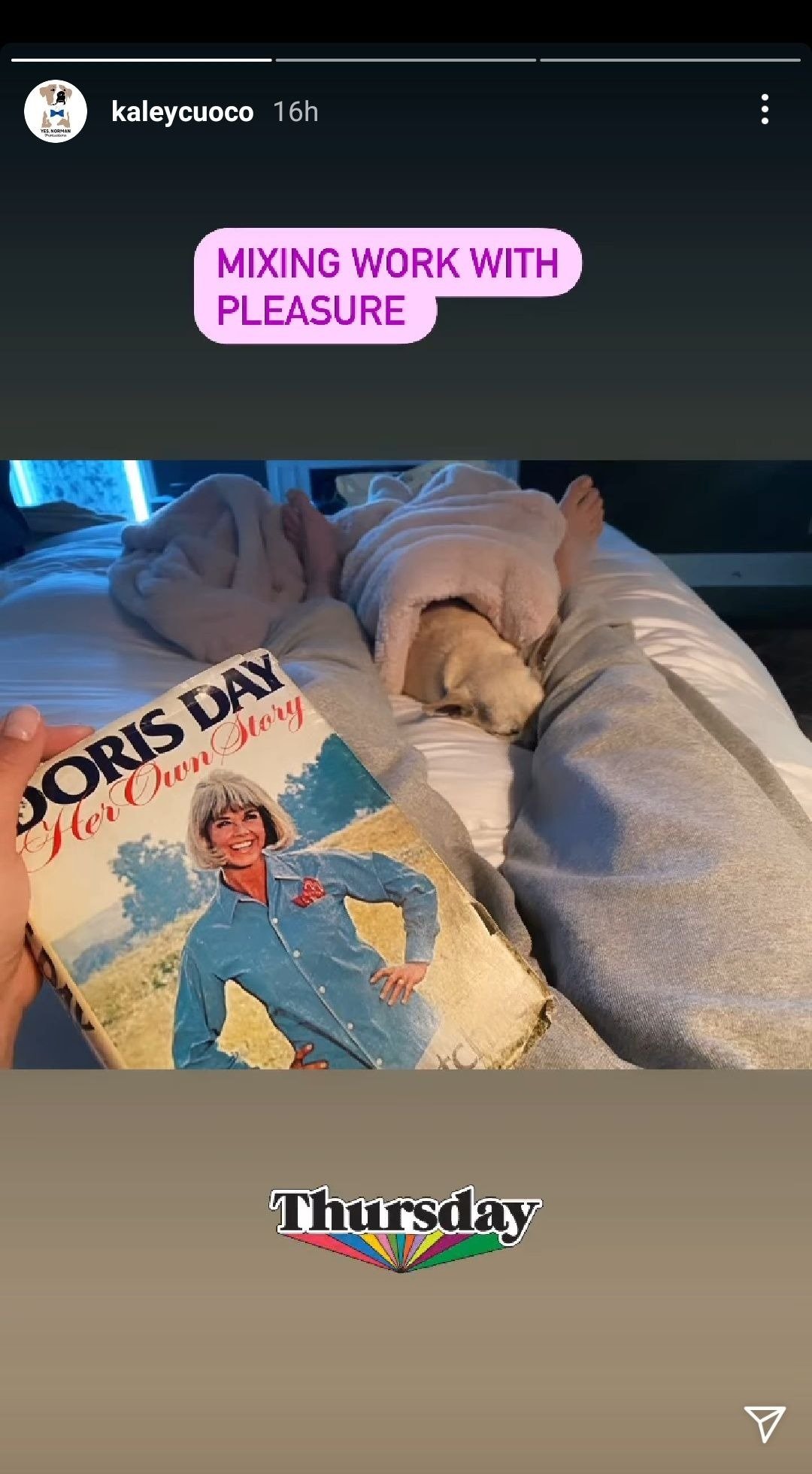 Cuoco was not only enjoying a relaxing day with her dog but also working as the 35-year-old could be seen holding a book about Doris Day, the late singer and actress.
This book was reportedly relevant to "The Wedding Ringer'' star's job as she was preparing to play the lead role in an upcoming series about Day, the late American sweetheart of the '40s—'50s era.
According to sources, the 35-year-old has not made a statement regarding her role as the icon despite being vocal about her other achievements on social media, including her contract with the brand Olly wellness.
Day's upcoming biopic series will also mark the continuation of the "Authors Anonymous" star's relationship with the media giants Warner Bros. Their collaboration reportedly began in 2007 with the TV show "Big Bang Theory."
After gaining rights to Day's official biography "Doris Day: Her Own Story," Warner Bros Television will be working with Norman Productions and Greg Berlanti's Berlanti Productions to bring the series to life with Cuoco's help.
Aside from working hard, "The Penthouse" actress knows how to have a good time with her loved ones, as seen in a previous Instagram post in which Cuoco celebrated a close friend on her birthday.
However, taking time off to enjoy herself has not stopped the 35-year-old sitcom star from giving the best on-screen performances just as she did on HBO's critically-acclaimed drama series "The Flight Attendant."