T.I.'s Daughter Deyjah Flaunts Her Toned Abs in a White Crop Top & Matching Pants in Photo
T.I.'s eldest daughter Deyjah stormed the internet with a stunning appearance as she showed off her toned abs and slender physique while rocking a three-piece outfit.
Deyjah Harris is a reality TV star and the oldest daughter of rapper T.I. He shares her with his former lover, Ms. Niko. While her parents may have a high media representation, she runs a very private life.
Although she appears in her family's reality TV show, Deyjah controls the details she shares onscreen and mostly online via her social media platforms.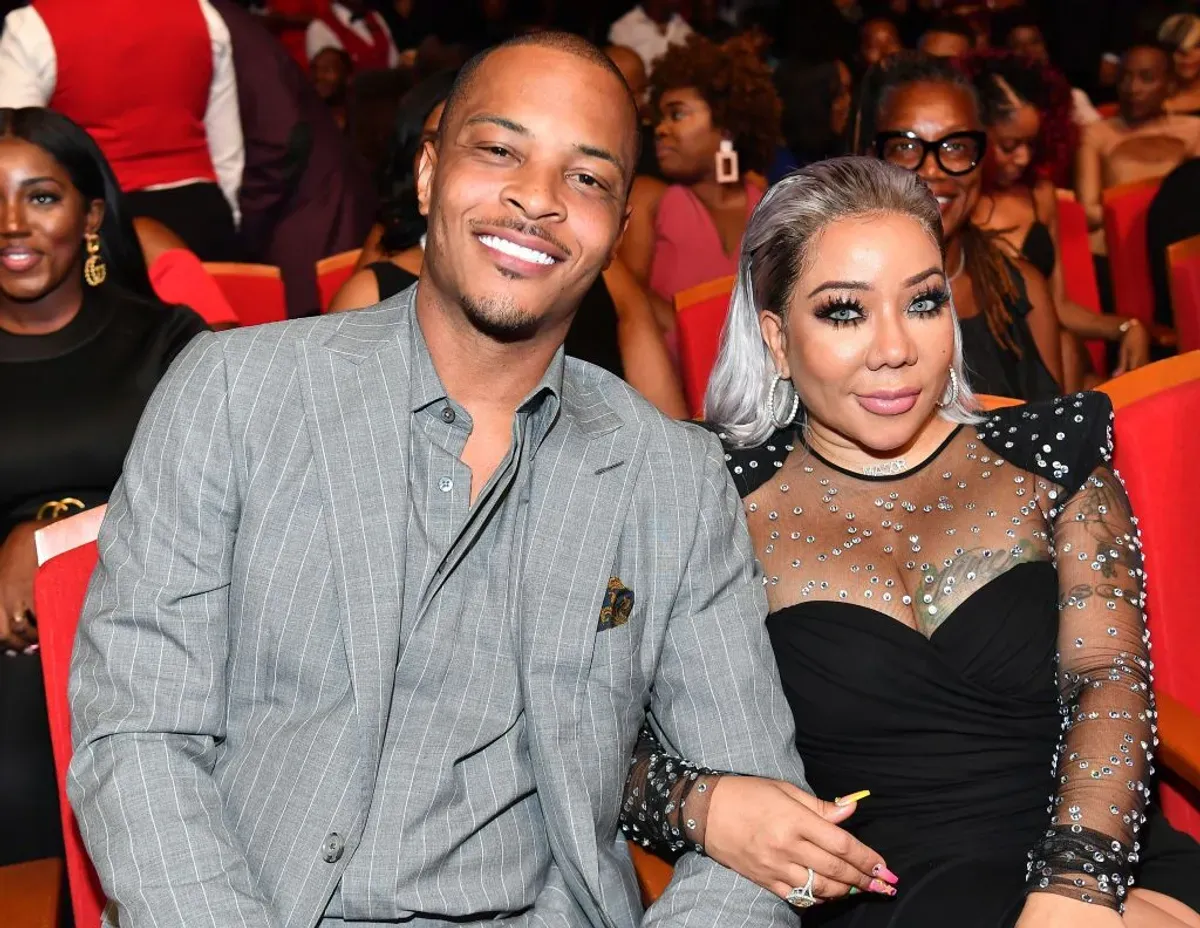 The celebrity kid recently uploaded a scintillating photo of herself dressed in an all-white combination of a crop top, matching pants, and a long sleeve jacket that stretched past her knee.
It appeared to be a campaign shoot for the fashion brand, FashionNova. Deyjah's slender physique posed in the unique fashionable three-piece outfits that left her toned abs on display.
Her hair was styled in ruffles to complement the glamorous makeup. In the caption, she quipped: "describe yourself in 3 words. 3 piece set: @fashionnova fashionnovapartner."
Deyjah's post was updated to her new Instagram account. She formerly ran one with thousands of followers but deleted it and took a short break to protest against her dad's behavior.
She told reporters how she has been dealing with depression and anxiety since age 11.
The young adult thinks her father is seemingly possessive, but so does the legion of fans on the Harris family trail. During an interview, T.I. revealed he often takes his daughter to a gynecologist for an annual pelvic examination to determine her virginity status.
This sparked an outburst from fans who thought it was intrusive and criticized his actions. It did not take long for him to defend himself. The rapper explained that it was during her teenage years and that he was misconstrued.
While critics trolled the rapper, his daughter stayed mute on the subject that concerned her privacy but showed solidarity to the critics by liking their comments.
Meanwhile, Ms. Niko frowned at her ex-lover's defense and slammed him via an Instagram post that referred to him as a person exhibiting narcissistic tendencies.
Although the FashionNova model tries to be discreet with her lifestyle, she told reporters how she has been dealing with depression and anxiety since age 11.
It began from bullying in school, but with the right support and enlightenment, Deyjah has been able to combat her demons. Like many famous American families in the entertainment business, the Harris family often has their stories in the gossip mills.
Sometimes these are mere allegations; other times, there are proofs to support the accusations. Recently, two women have opened up about their experiences with T.I. and his leading woman, singer Tiny Harris.
The women accused the couple of sexual assault that happened more than ten years ago. The cases were initially investigated by the LA Police Department but were later dropped due to the statute of limitation. The incidents were denied by the couple as well.
The family may have experienced some tough times. Still, individually and collectively, it has not halted their quest to continue entertaining their millions of fans by sharing a few of their realities online and on-screen through their reality TV show.