Kobe and Vanessa Bryant's Youngest Capri Excitedly Reacts to a Muppet Mascot in a New Video
Vanessa Bryant shared a clip of her daughter, Capri, overwhelmed with joy after the one-year-old spotted a muppet mascot. It was an adorable sight to behold. 
Capri Bryant, daughter of basketball legend Kobe Bryant and his wife Vanessa Bryant, is one adorable little girl. The little lady is seen melting hearts with her cute smile in several snaps and videos on social media.
Vanessa took to her Instagram page on Monday to share a lovely clip of Capri beaming with so much excitement. The short video showcased Vanessa's mini-me reacting to the sight of a muppet mascot.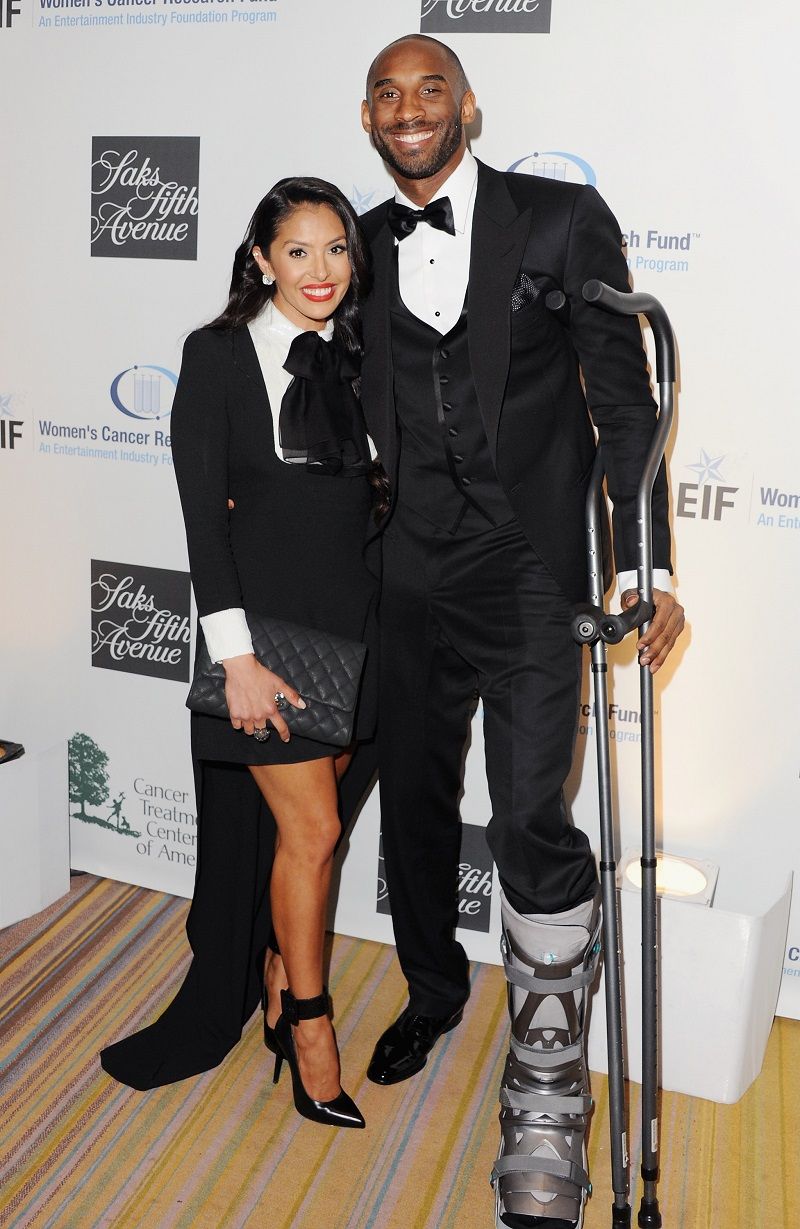 The mascot dressed in blue stood on a platform, and Capri was spotted waving with so much joy. Dressed in a grey jacket over a pink top, Capri stared at the mascot with interest.
A happy squeal accompanied the stare. The toddler dished out a heartwarming smile while moving in the opposite direction. Her curly brown hair was perfectly styled in a ponytail.
The pink hairband complimented her hair color perfectly. It was an all-pink affair as the tot topped off her look with a pair of pink sneakers. Vanessa captioned the post:
"Grover! ~ Capri ❤So happy. ❤My sunshine☀"
A few moments after the post was shared, fans and followers rapidly hit the like button and rushed to the comments section to drop their heartfelt thoughts. 
Seven other persons onboard lost their lives in the unfortunate accident.
A majority of the comments tagged the beautiful girl as adorable with heart emojis. A follower noted that Capri was very excited while another user said, "Capri is too cute!!!"
Vanessa welcomed her little daughter with the late professional basketballer in 2019. Excited about their newest addition, the lovebirds took to their Instagram pages to share the good news. 
Kobe revealed that the family was more than excited to announce the arrival of their baby girl, Koko. In an interview with Extra in 2017, the icon noted that his wife wanted a son.
However, speaking on the "Ellen DeGeneres Show" in 2019, Kobe explained that he loved his daughters. Kobe's love for his daughters was very evident and enviable.
It is heartbreaking to know that the legend will never spend another father-daughter moment with his girls. In January 2020, the world was left in shock after the star and his daughter, Gianna, were involved in a fatal helicopter crash that claimed their lives.
Seven other persons onboard lost their lives in the unfortunate accident. Kobe's demise prevented him from witnessing some rare moments in the family, including Capri taking her first steps.
However, Vanessa's Instagram lovers were there to share in her joy after she shared the post on Instagram. Kobe's legacy lives on, and may his soul continue to rest in peace.