Tamela Mann Stuns in a Tight Black Dress as She & Husband Introduce New Family Members
Tamela Mann's ever-youthful looks were on display in her recent media update as she and her spouse, David Mann, showed off some new family members and introduced them to fans.
Tamela and David Mann's latest media update gave fans a view of their aesthetic surroundings and vast land expanse. They also introduced their followers to some new loved ones. 
The couple filmed themselves outdoors, looking radiant as always. Tamela rocked a knee-length black dress styled as an athleisure. The outfit complemented her lovely figure and she matched it up with a pair of black sneakers.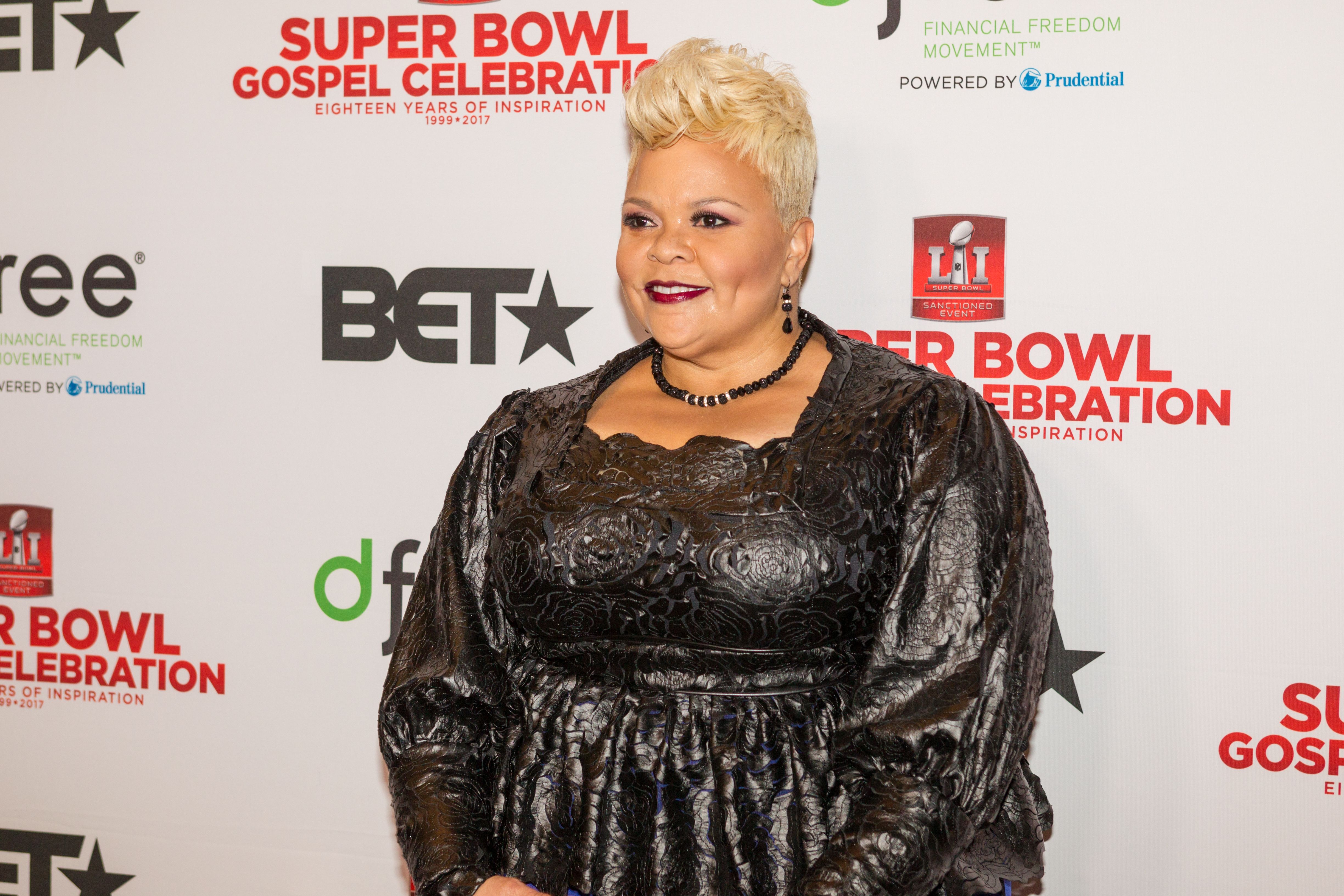 The "Take Me to the King" crooner styled her jet back hair in a half ponytail while letting the other parts of the waves graze her shoulders. She spoke with enthusiasm about the family update.
The camera moved on to show the pond outside the couple's mansion with many ducks swimming around. The Manns let fans know that the ducks recently welcomed baby ducks.
The couple explained that they had been anticipating the birth of baby ducks, and they finally arrived. The celebrity pair gushed over the ducks, admiring the tiny ducklings. 
Tamela also used the opportunity to let fans know that her Tamela Mann collection was dropping new fashion pieces. She also talked about the release of her new song. 
In 2018, the couple celebrated their 30th anniversary and inspired their fans. 
The Grammy-winning gospel artist and star comedian David have been together for over three decades, and despite weathering tumultuous times, the couple's love for each other still remains. 
Tamela and David started as friends in the 1980's and in 1988, they tied the knot. The pair forged ahead with their entertainment careers and also expanded their family.
The duo, who has six children, has been together on movie projects like "Meet The Browns," among others. In 2018, the couple celebrated their 30th anniversary and inspired their fans. 
Besides being a lovely couple and business partners, Tamela and David have each other's backs. Last year, Tamela decided to embark on a weight loss journey, and she had her spouse's support. 
Speaking about this feat, the actress recalled that she wanted to embark on the journey alone, but David stayed by her side, giving tips and helping her research the point value of food.  
2018 marked a year of the couple's defined love. The Manns celebrated their 30th anniversary, partnered on a duet album, wrote a book about their long-time marriage, and organized a family tour.