Inside Princess Diana's Iconic Peach Honeymoon Outfit and All-Blue Engagement Ensemble
Princess Diana's peach honeymoon dress will be seen at the "Royal Style in the Making" exhibit, which showcases fashion pieces that formed part of iconic royal moments. 
Fashion is a major part of the royal lifestyle, and most of the time, the pieces have a backstory worth telling. Hence, the Historic Royal Palaces have put together a fashion exhibit containing iconic royal outfits and their stories. 
"Royal Style in the Making" is zooming in on the fashion items that formed part of historical moments, with a few of Princess Diana's most amazing pieces at the center of the exhibit.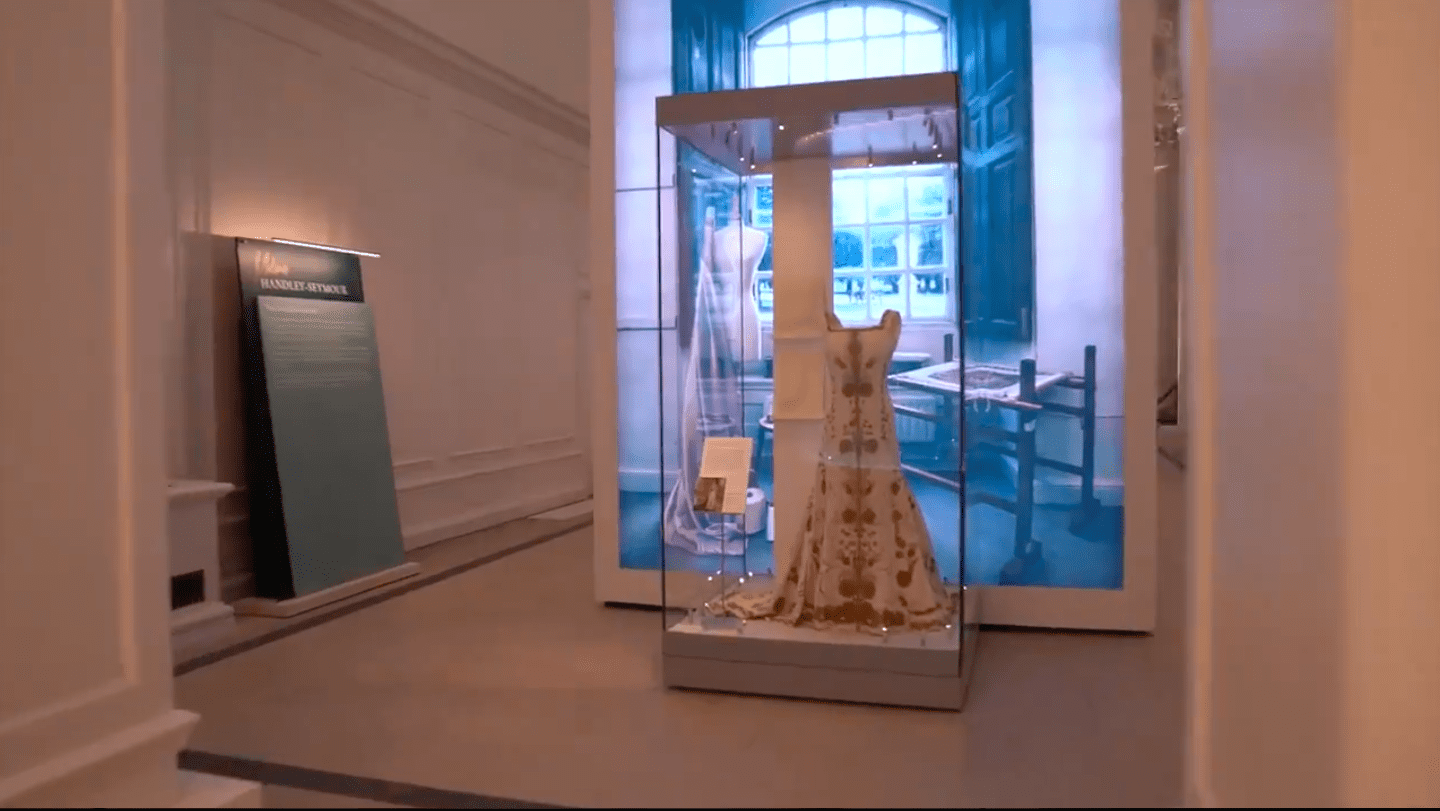 PEACH ENSEMBLE
While the Princess of Wales' wedding dress attracts attention and awe anew, there is another one of her ensembles in the exhibit that is also proving to be interesting. 
The peach outfit she wore after changing out of her Elizabeth and David Emanuel bridal gown on her wedding day proves to have an intriguing backstory. 
Today's the day! Welcome to Royal Style in the Making 👗

We can't wait for you to see our celebration of 20th-century royal fashion at #KensingtonPalace. Find out more about visiting and book here 👉 https://t.co/7N6PEVb5x3#RoyalStyle pic.twitter.com/GKf9Vi2pY0

— Historic Royal Palaces (@HRP_palaces) June 3, 2021
HONEYMOON DRESS 
After exchanging nuptials with Prince Charles, Princess Diana switched up her look before heading to her honeymoon, but her iconic peach dress very nearly didn't happen. 
A newly engaged Princess Diana walked into the designer Bellville Sassoon's shop, but she wasn't recognized and was referred to a department store when she couldn't find anything she liked. The curator of the exhibit shared: 
"You can imagine how Belinda [Bellville] and David [Sassoon] felt when they realized the future Princess of Wales had been turned away."
Most people will remember *that wedding dress from July 1981.
Princess Diana's gown - and that 7.5 metre-long train - is going on display for the first time in 25 years at Kensington Palace, with permission from William and Harry.
More: https://t.co/uqwx5KGcYK pic.twitter.com/ERk00kIwtY

— Chris Ship (@chrisshipitv) June 3, 2021
ROYAL CLIENT
Luckily, the Princess of Wales didn't give up so easily. She later returned with her mother, and the two chose various outfits that she wore throughout her engagement, including the blue outfit she donned for her official engagement photos. 
Historic Royal Palaces exhibition curator Matthew Storey shared that the connection between the royal client and designer, as showcased in these Bellville Sassoon ensembles, lies at the heart of the exhibit. He said: 
"We'll be exploring how the partnership between each designer and client worked and revealing the process behind the creation of a number of the most important couture commissions."
Princess Diana's wedding dress goes on display for the first time in more than 25 years pic.twitter.com/Z7B9anhcxJ

— The Sun (@TheSun) June 3, 2021
FIRST TIME IN 25 YEARS
Various pieces from Princess Diana's closet will be on display in the exhibit, but her wedding dress is sure to draw the largest crowd. Prince William and Prince Harry have given the dress on loan to be seen in Kensington Palace. 
This is the first time in 25 years that the Princess of Wales' wedding gown is displayed for the public to see. The last time was in 1998, only a year after her death. 
Princess Diana's wedding dress goes on display to public at Kensington Palace https://t.co/abFv0SN7jR

— Sky News (@SkyNews) June 3, 2021
The late royal's wedding dress was the beginning of the development of her sense of fashion. With the growth of confidence and boldness, Princess Diana moved from the traditional bows and frills to a more daring style. 
Princess Diana was also sure not to embark on her journey down the aisle without a backup dress hanging in her cupboard. She had a second dress made just in case something went wrong with her first choice.