Herd of Elephants Cause Damage by Traveling over 311 Miles to Escape from a Nature Reserve in China
A herd of 15 elephants trying to escape a nature reserve destroyed many crops in China, with the damage estimated to be worth over a million dollars. 
About 15 elephants escaped from a nature reserve in China and traveled over 311 miles, leaving behind a destruction that is said to be worth over a million dollars.
The herd reportedly traveled through the southwestern province of Yunnan from the nature reserve in Xishuangbanna to Yuxi, trampling many crops in the process.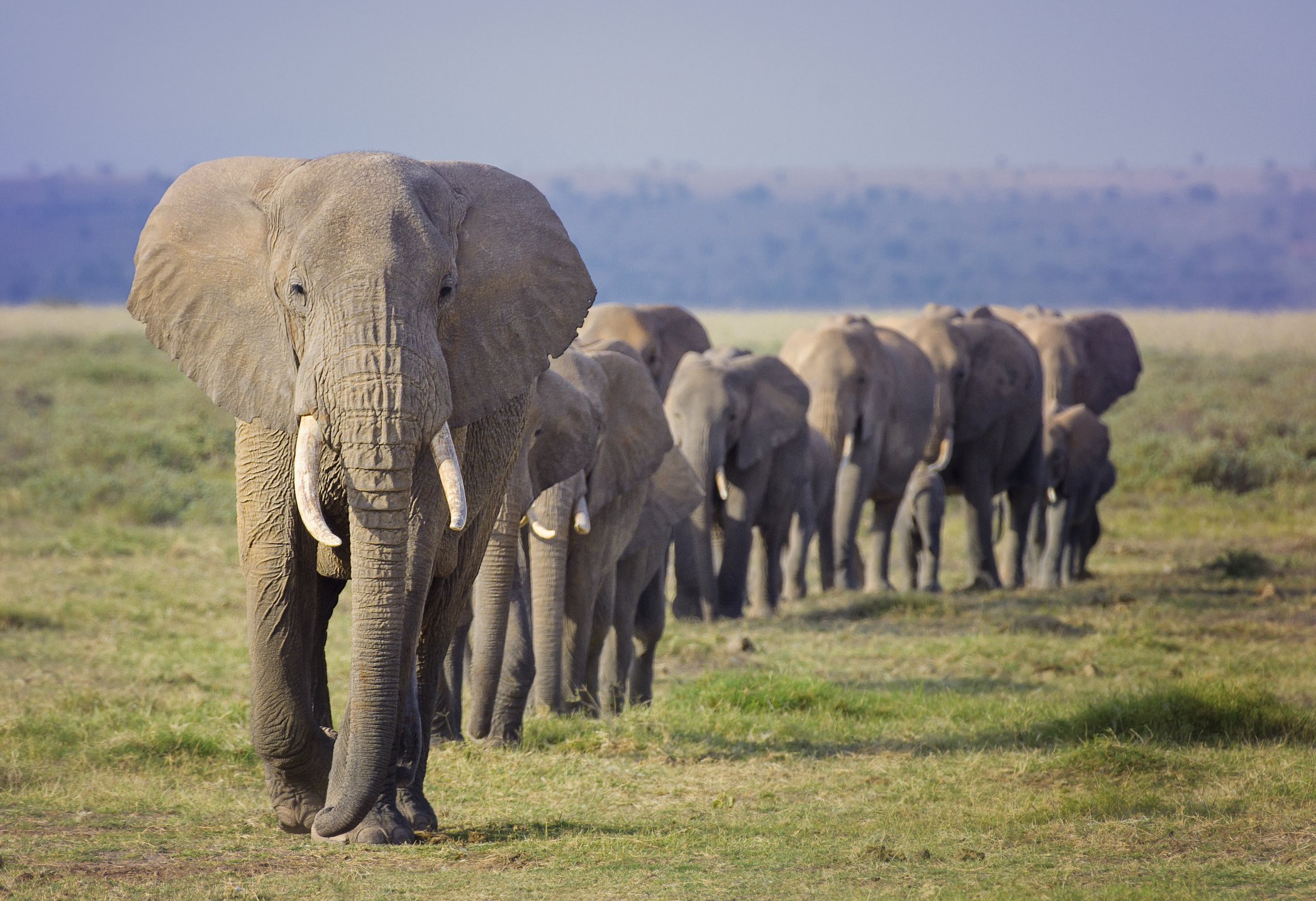 According to the World Wildlife Fund, Asian elephants are the largest terrestrial mammal on the Asian continent. They are a protected species in China, and there are approximately 300 of them in Yunnan.
Authorities are yet to understand why the herd of elephants left their nature reserve, but reports have it that in the course of their journey, they caused 412 separate damages.
The 15 elephants walked 300 miles, leaving their nature reserve to approach Kunming 🐘 https://t.co/XEpDy0Tjbu

— Evening Standard (@standardnews) June 2, 2021
Aside from the economic harm the elephants inflicted on the region, residents of the area were also terrified by their presence and had to go through certain restrictions.
Locals were advised to stay indoors while pedestrians and vehicles cleared off the road in the town of Eshan after the elephants roamed the streets for six hours.
Residents are said to have voiced concerns over their safety and have called for answers to be given as to why there was no formal announcement.
A herd of 15 elephants has been moving across China for more than a year, traveling more than 300 miles since setting out from a nature reserve.

It's not clear why they left their homes, where they'll go next or when they'll stop their march.https://t.co/IKa31EXyqY pic.twitter.com/BDJNynRClA

— The New York Times (@nytimes) June 3, 2021
Local authorities set up an all-day command center to observe the activities of the creatures when they were spotted in the Hongta District of Yuxi.
A fully equipped team consisting of over 360 people, 76 police cars, dirt trucks, and nine drones was assembled for the task alongside 18 tonnes of elephant food.
About six female adult elephants, three male adults, three sub-adults, and three calves were spotted in the herd from monitoring images. So far, no casualty has been reported.
A herd of 15 elephants has wreaked havoc in China, trampling crops and causing more than $1 million of damage. #9Newshttps://t.co/jC3pfcHpDu

— 9News Adelaide (@9NewsAdel) June 3, 2021
In other news, zookeepers have been criticized for keeping the escape of leopards from the zoo a secret and endangering the lives of the public.
The zoo located in China explained that the escape was kept hidden out of fear that it would dissuade tourists who flock to the place during the holidays from coming.
15 Asian elephants were seen migrating north in China among the streets of Eshan County in the Yunnan province on May 27. Authorities reportedly used vehicles to keep the elephants on the right track. The animals began the journey in the Meng Yang Zi natural preservation area 🐘 pic.twitter.com/kQ8TpXt16z

— NowThis (@nowthisnews) May 29, 2021
The leopards were spotted roaming through residential areas and tea plantations in Hangzhou, in eastern China's Zhejiang province.
Residents are said to have voiced concerns over their safety and have called for answers to be given as to why there was no formal announcement of the escape. Authorities are said to be investigating the situation.