Inside Andy Cohen and Anderson Cooper's Joint Birthday Celebration with Other Celebrity Friends
Longtime best friends Andy Cohen and Anderson Cooper celebrated their birthdays with a joint dinner party with matching cakes.
In June, "Watch What Happens Live" host Andy Cohen and CNN reporter Anderson Cooper celebrated their birthdays with a joint birthday celebration with a few of their celebrity friends. 
The longtime best friends share many things such as fatherhood, the same initials, and career projects. However, they also share the same birthday month and have almost the same birth date.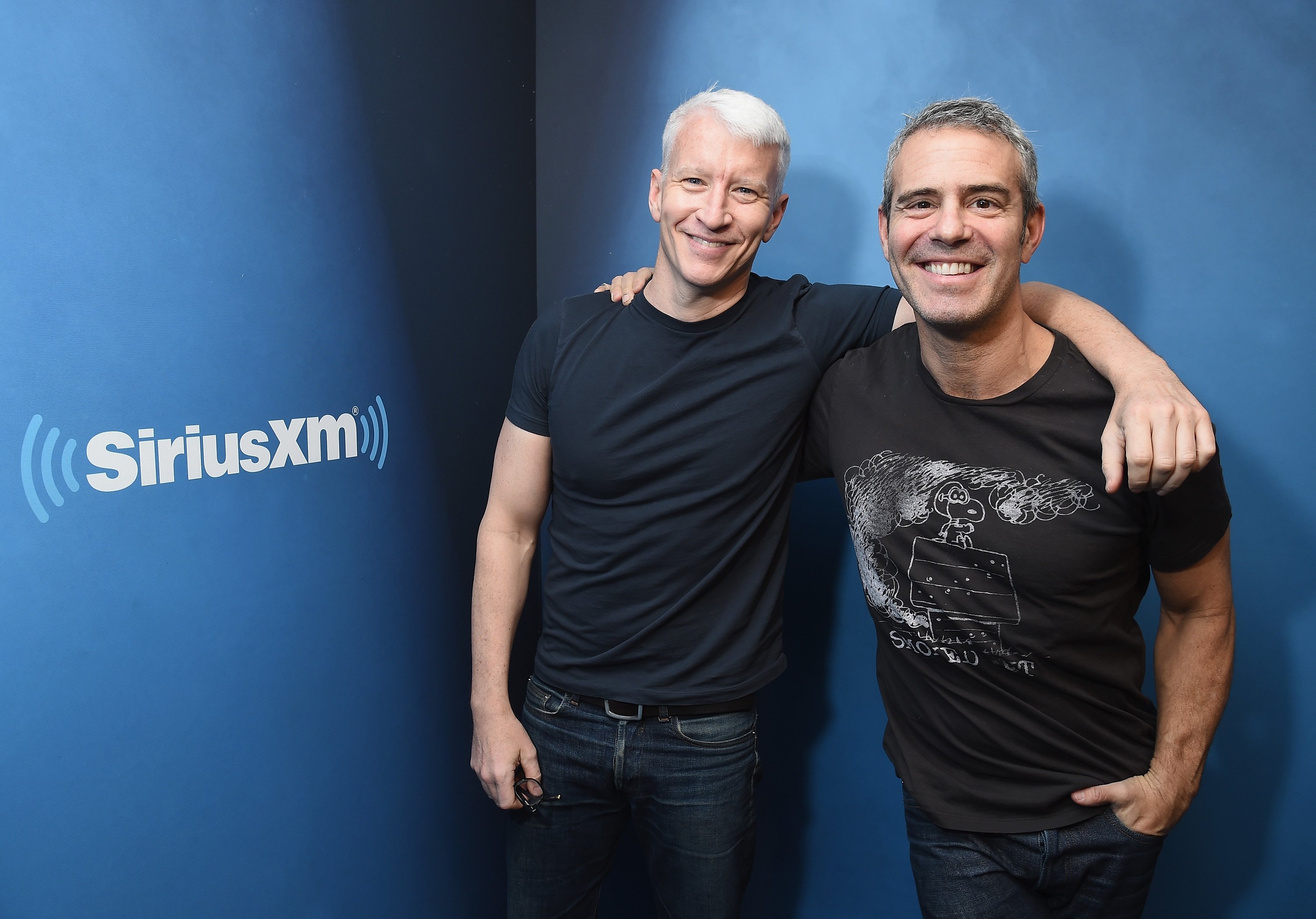 Cooper turned 54 on Thursday, June 3, 2021, while Cohen turned 53 on Wednesday, June 2, 2021. Their celebrity friends, including Sarah Jessica Parker, threw a surprise dinner in their honor. 
Cohen shared a video from the celebration on Instagram to wish his best buddy a happy birthday. The video showed a glimpse into the birthday festivities. Cohen wrote in the caption:
"Gemini Twins: ACTIVATE! Happy Birthday to my friend, AC2 partner, and brilliant Daddy. Our lives are all better with you in them, Anderson."
The video showed the two friends sitting together when a waitress bought them both a birthday cake decorated with rainbow sprinkles and many candles on top. 
The two blew out their candles while the song "Celebrate!" by Kool & The Gang played. The birthday twins had their arms around each other, as the guests took videos of the birthday surprise. 
They originally met in the 90s when a mutual friend set them up on a blind date.
Cohen revealed that Kelly Ripa's husband, Mark Consuelos, had provided the cakes, and he thanked his other friends for attending and planning the surprise birthday celebration in his Instagram post.
Cooper and Cohen's friendship is well-publicized as they both share photos of their friendship online, in recent years, with their two adorable sons, Ben, Cohen's son, and Wyatt, Cooper's son. 
Cohen recently shared an adorable photo of himself in matching red plaid shirts with Cooper's adorable son. He posted the photo to greet Wyatt on his first birthday and noted that he loved matching with him. 
Cooper is not shy in sharing his love and affection for Cohen's two-year-old. In March, he shared an adorable video of him chasing little Ben around the room and wrote that it was the only entertainment he needed. 
Besides bonding over fatherhood and their children, Cohen and Cooper have worked together on various projects. They host a conversational stage show, "AC2: An Intimate Evening with Anderson Cooper and Andy Cohen," and have done so since 2016. 
Cohen has also joined Copper to host his CNN show, "CNN's New Year's Eve Live," since 2017. They originally met in the 90s when a mutual friend set them up on a blind date. However, it did not work out romantically, and they became great friends instead.