See Snoop Dogg's Wife Shante Broadus Doting on Their Three Look-Alike Grandkids in This New Photo
Snoop Dogg celebrated family in a recent picture he shared on his Instagram page that showed his wife posing with three of their grandkids. 
There are many instances when American rapper Snoop Dogg has shown the world that he is a proud father and grandfather. The iconic rapper shares three children, Corde Broadus, Cordell Broadus, and Cori Broadus, with his wife, Shante Broadus. 
Snoop Dogg also has a son, Julian Broadus, who he shares with Laurie Holmond. Of the rapper's four children, only Corde and Cordell have children.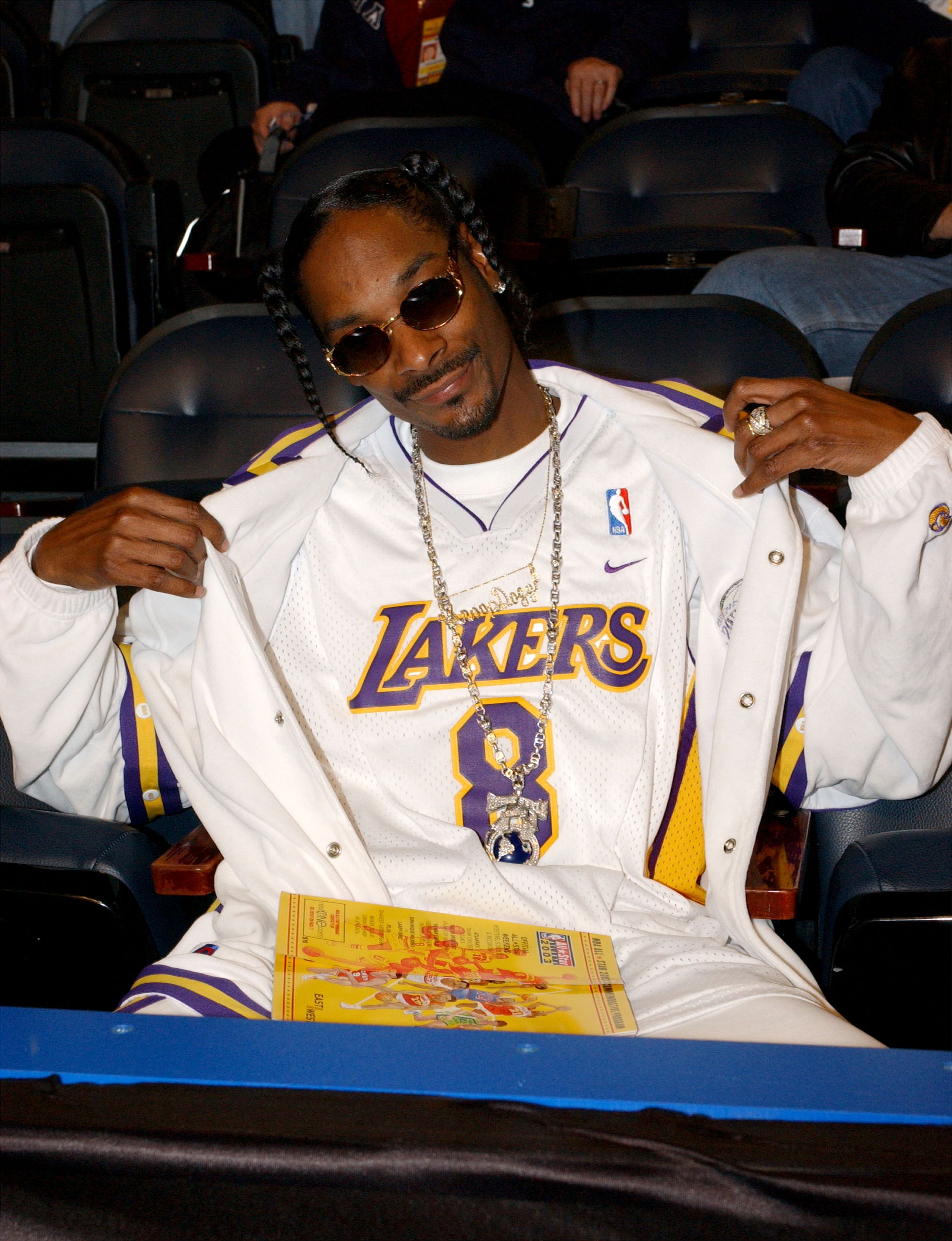 Corde has three children - son Zion, 6, daughter Elleven, 2, and son Sky Love, whom he and his partner, Soraya, welcomed in February. Snoop Dogg's second son, Cordell,  has two children, who he shares with his former girlfriend, Jessica Kyzer. 
Cordell's two kids are daughters Cordoba Journey and Lil Phi Phi, whose birth Snoop Dogg celebrated via an Instagram post on March 17, in which he shared a cute photo of her sleeping peacefully. 
Snoop Dogg is always happy to be surrounded by his grandkids and shares videos and pictures of his memorable moments with them on his Instagram page. 
On Monday, he shared yet another adorable snap showing his beloved wife, Shante, posing with Corde's cute kids, including the newborn baby Sky. 
They separated in 2004 but got back together and remarried four years after.
In the cute snap, Shante and her grandchildren sat on a brown couch. She wore a purple outfit and a matching purple scarf. The proud grandma carried baby Sky in her arms and smiled as she posed. 
Meanwhile, Sky's older siblings, Elleven and Zion, embraced each other, with the latter sticking his tongue out while posing. Snoop Dogg captioned the post:
"🧣. Scarf. Gang. @bosslady_ent @zionkalvin 11 n sky. Love." 
Shante commented on her husband's post by expressing love for the Scarf Gang. She also added two blue heart emojis to her comment. 
Before sharing the picture of Shante and their grandkids, Snoop Dogg proudly showed off Sky, Elleven, and Zion in several picture and video posts on his Instagram page. 
Snoop Dogg and Shante have been married since 1997 and have weathered the storm in their relationship. They separated in 2004 but got back together and remarried four years after. 
Shante is a successful businesswoman and entrepreneur and helped manage the early stages of her husband's career. She found Boss Lady Entertainment, a music management company that also produces film and TV projects.