Andrew Cuomo's Daughter Mariah Supports Sister Michaela as She Opens up about Her Sexuality
New York governor Andrew Cuomo's youngest daughter Michaela received the warmest words from her older sister, Mariah, on social media after she opened up about her sexuality. 
Andrew Cuomo's daughter, Michaela, has received an outpouring of support from her family after she opened up about her sexuality. Her older sister, Mariah, led the tributes of support, with a heartfelt comment underneath her post that read:
"Proud of this chick! Love you loads!"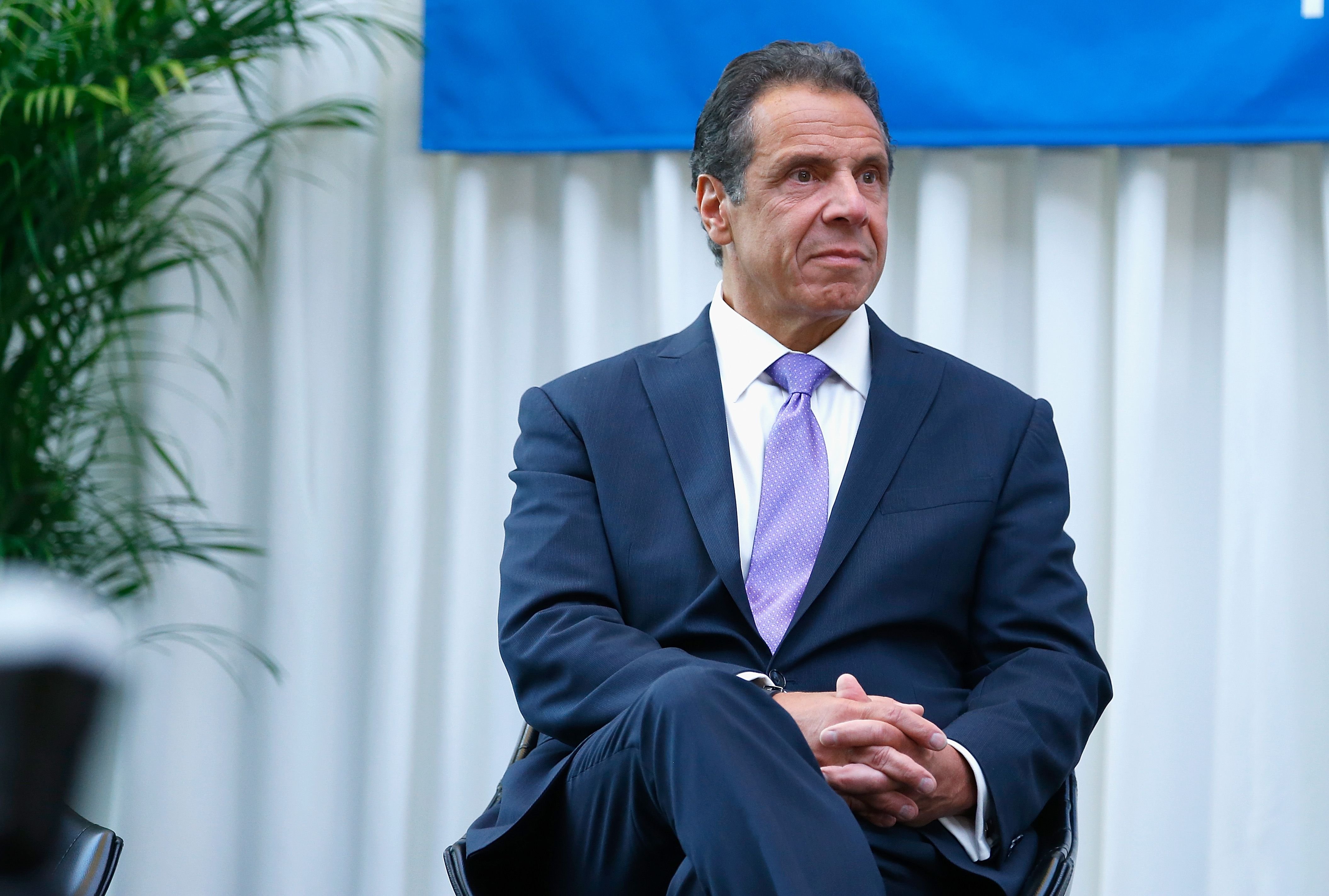 Michaela's aunt, Vicki Kennedy, who is married to Max Kennedy, also left some encouraging words under the post, praising the 23-year-old for beautifully and powerfully expressing herself. 
In a June 3 Instagram post, Michaela came out as queer as she heartily commemorated Pride month. The youngster uploaded a two-slide post celebrating the LGBTQ+ community and showing her solidarity and support.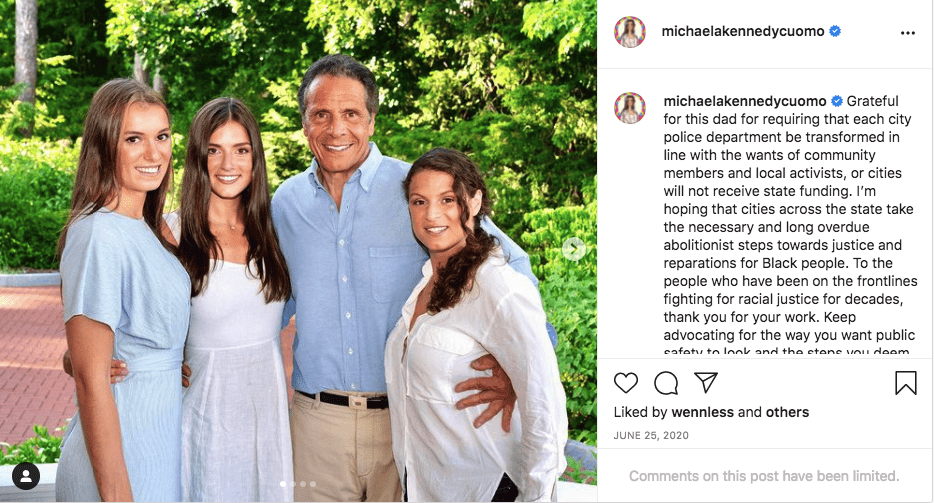 The first snapshot showed her posing for a selfie as she donned a charcoal grey long-sleeved top and a sky blue face cap that read the words, "gay for you." Behind her stood two rainbowed-colored flags.
The second frame had her looking radiant as she held onto her white-furred pet dog and posed outdoors with the backdrop of aesthetic greenery and a cottage.

In the accompanying caption, Michaela laid bare her thoughts, announcing that she is queer while addressing the societal prejudice plaguing the LGBTQ+ community. She offered encouragement, writing:
"To those who are contending with the compulsive heterosexuality our society force feeds us... please know that you are not alone."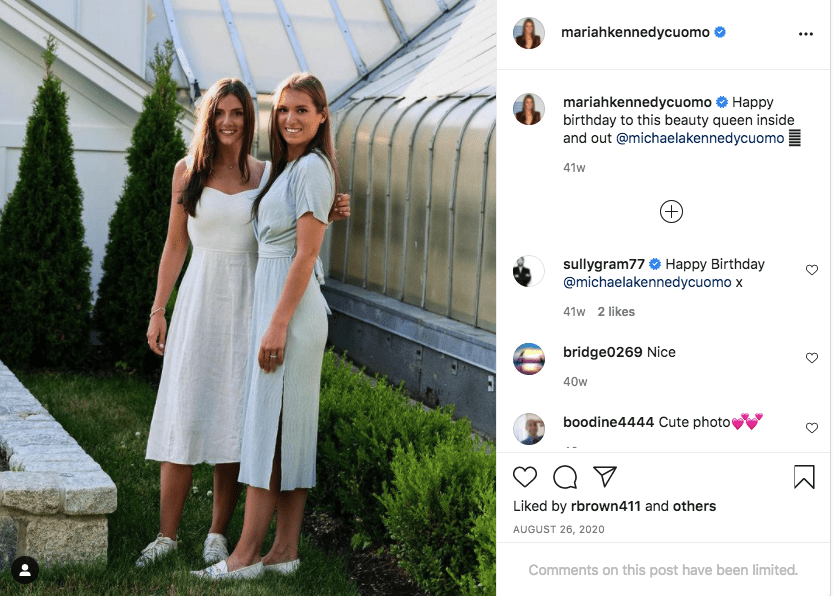 She showed appreciation to people who fought to maintain the community's freedom while calling out organizations that suppress the voices of the LGBTQ+ community by restricting their labels to fetishes.
Michaela showed love to people finding their sexuality and people still keeping it away from public knowledge. She also encouraged the LGBTQ+ allies to amplify their support beyond the idea of gay marriages.

After her candid announcement, Andrew released a statement to People Magazine about his daughter's coming out, making it known that he supported her and couldn't be more proud of her truth.
Michaela is the youngest of three kids that Andrew shares with his ex-wife and human rights activist, Kerry Kennedy. Kerry and Andrew were together for 15 years before their divorce in 2005.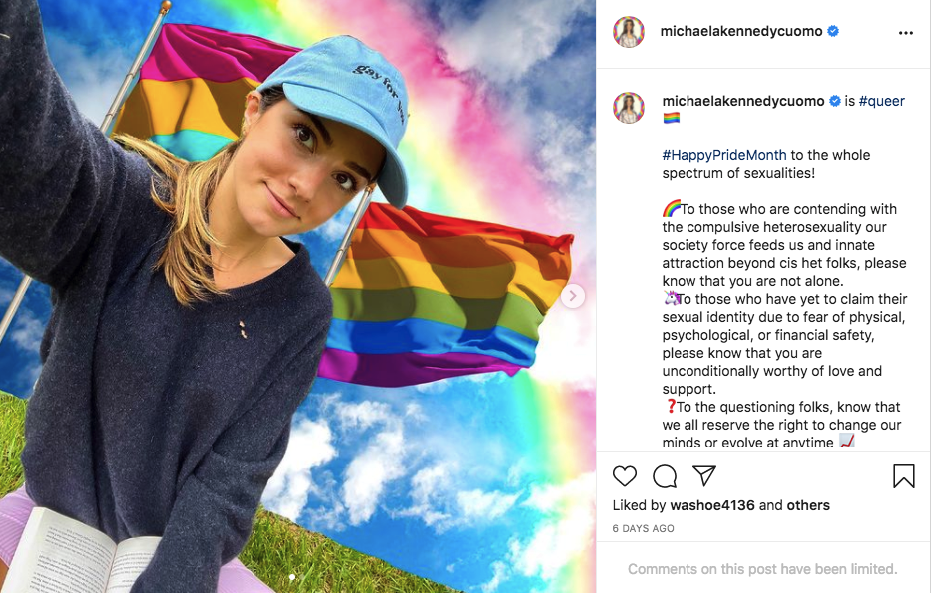 She is a graduate of Brown University, whose works in social activism have been prominent, and the founder of the organization, Cultivating Upstanders for Sexual Assault Prevention (CUSP.)
Her older sister, Mariah, is a twin to Cara. While Mariah and Michaela attended Brown University, Cara graduated from Harvard University. Mariah works as a social media strategist, while Cara is an executive producer.