'Sister Wives' Star Meri Brown Stuns with New Hairdo Amid Strained Relationship with Kody Brown
"Sister Wives" star Meri Brown basked in her beauty hour as she showed off a new look in her media upload, giving fans a glimpse of her choice in style. 
"Sister Wives" personality Meri Brown looked lovely and radiant in the latest update on her Instagram page, where she showed her new hairstyle.
Meri's post had her posing for a fabulous selfie as she sat indoors. The TV star wore her blonde tresses in waves cropped close to her jawline. The tendrils were parted at the side with more of the volume to the right.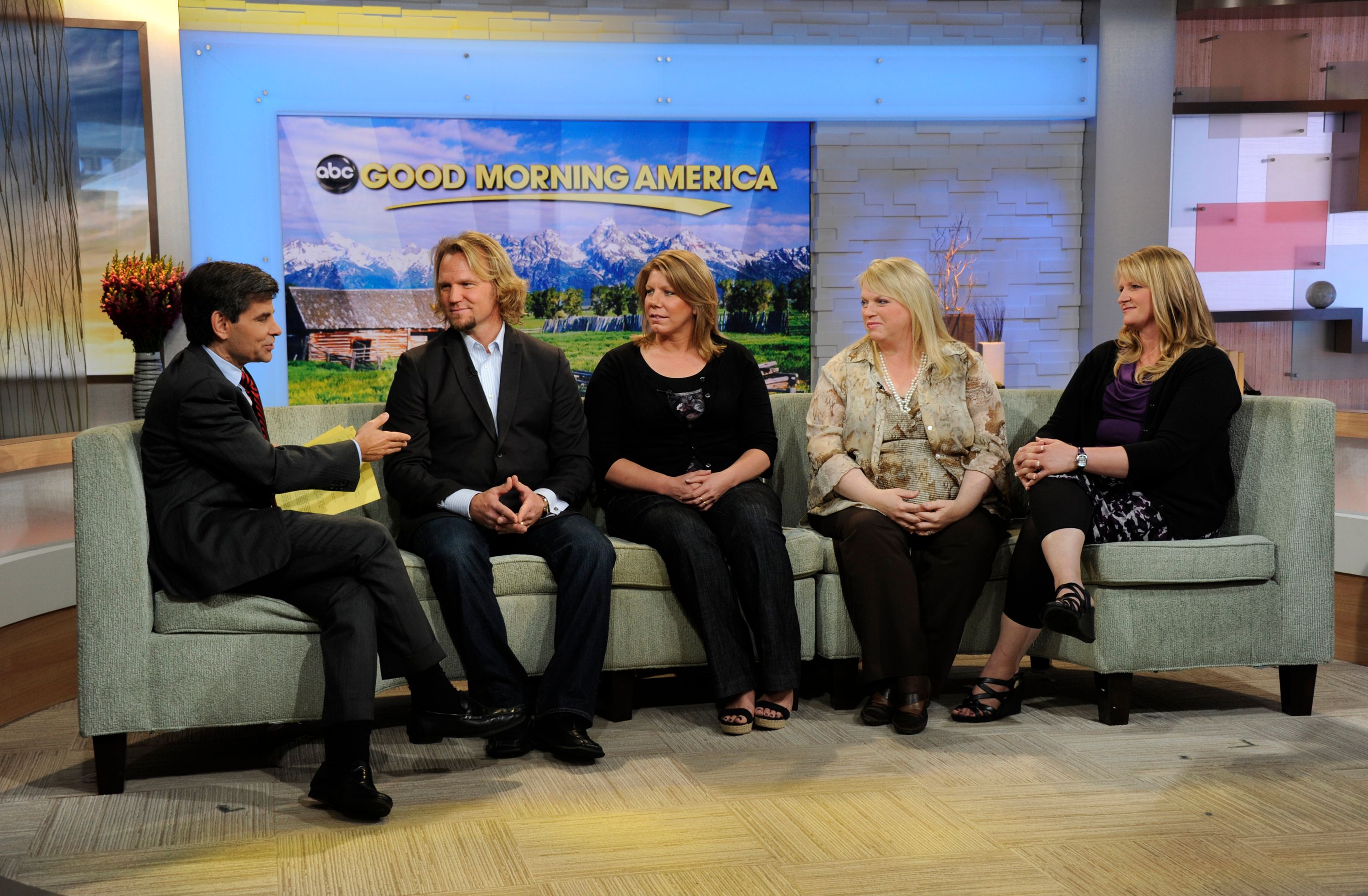 Meri had no hair out of place, rocking perfect makeup, and a smile that made her eyes sparkle. She rocked a form-fitting grey vest. The star wrote in her caption:
"Just a little shorter side…. I don't hate it…#LivingMyWhy #BecauseICan…" 
Meri's post comes some days after she relaunched her bread & breakfast establishment that was under lock and key for two months. This was so because of her mom, Bonnie Ahlstorm's passing.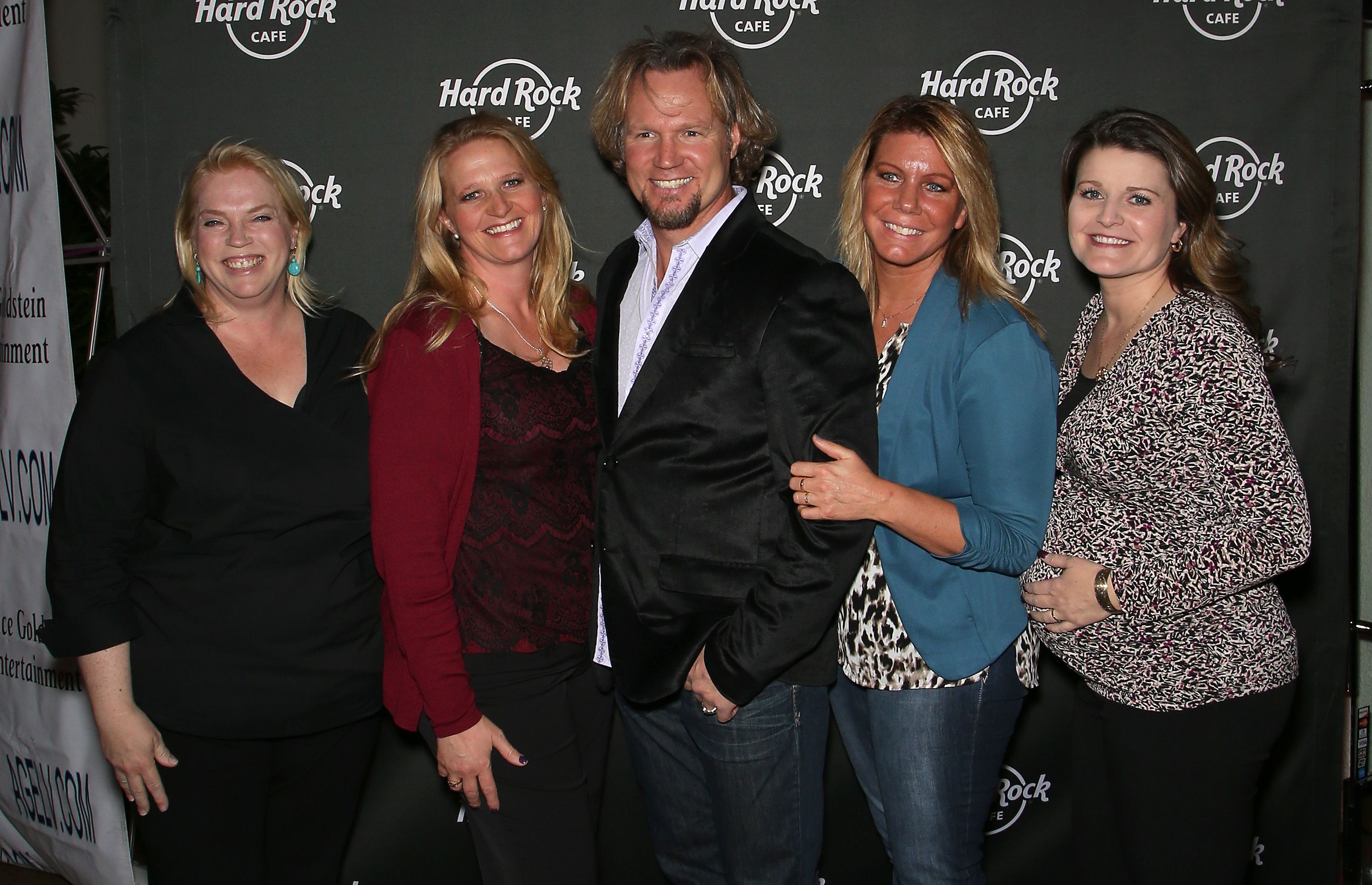 Meri's relaunching also came amid her longstanding rift with her husband and fellow star, Kody Brown. The pair who have been married for over two decades have been at loggerheads. 
When the media personality reopened Lizzie's Heritage Inn, she expressed her anxiety about not knowing how to go about the business. This was because of her mom's passing, as she added that Kody was not supportive.
They named it a non-anniversary with both agreeing that there needed to be a spark for their marriage to continue.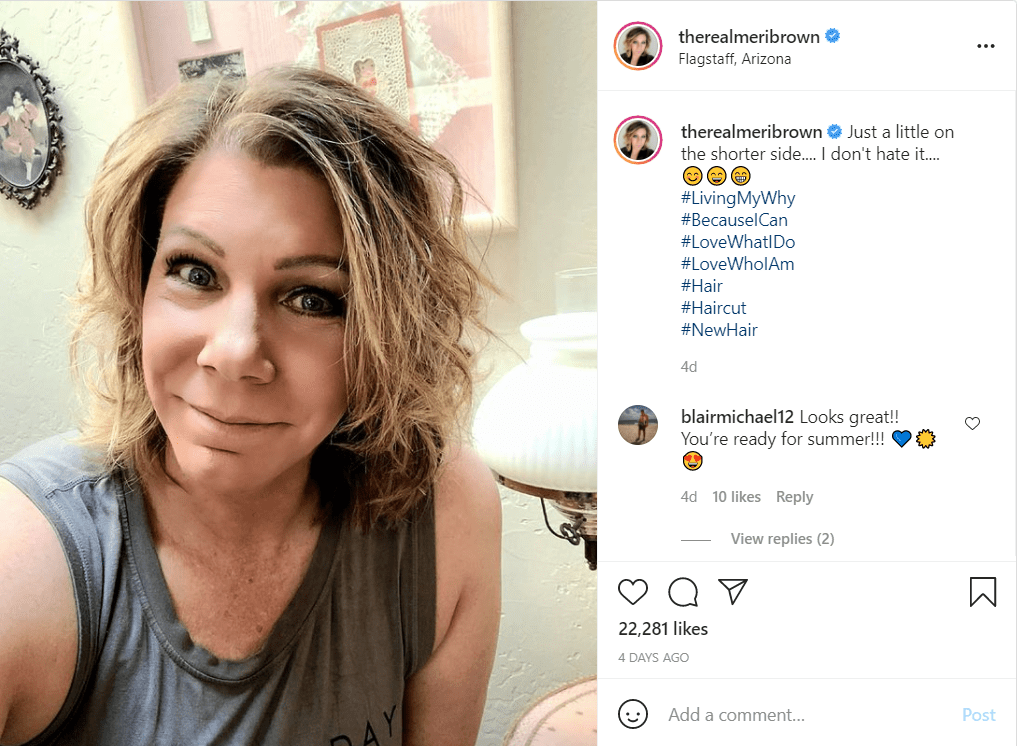 Meri was thankful to all those who showed her support, mentioning her sisters, friends, and daughter. However, she left Kody's name out of it.
The chronicles of Meri and Kody's marriage woes reached its peak during the pandemic. At the time, the family resided in different houses at Flagstaff, Arizona. 
Meri and her husband already had some issues of being distant from each other, and this heightened during the lockdown. While they struggled with keeping up with each other, Kody paid routine visits to his other wives.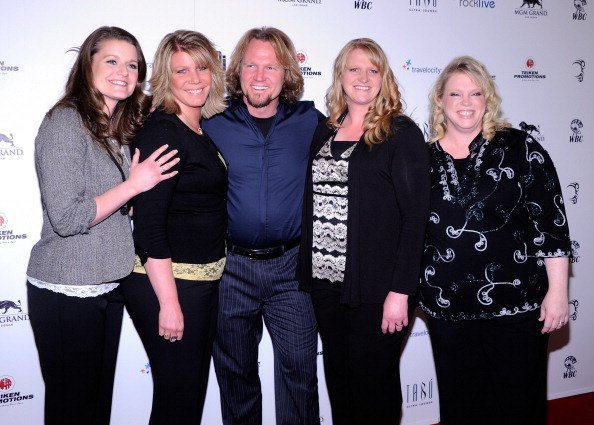 The family stayed in different abodes pending the time their family homestead would be completed. Fans also noticed from the family show that Kody was clueless concerning his rift with Meri.
The "Sister Wives" clan is famous for their TLC show that revolves around their polygamous way of life and values; however, recently, it seems the theme of their family might be titling towards irreparable challenges.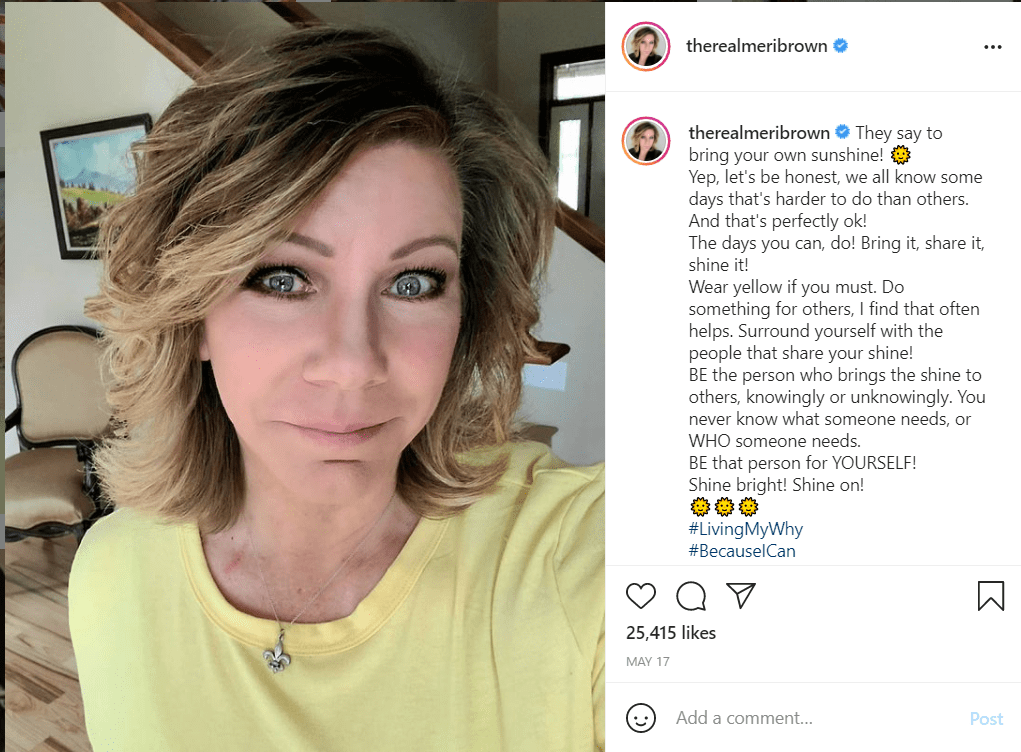 This is so because Meri and Kody can not seem to meet each other halfway. The pair got married in 1990, and in the third year of their marriage, Kody introduced his wife to Janelle.
The 53-year-old and Janelle got spiritually married and had six kids together. Although Meri faced infertility issues for a while, she gave birth to her daughter, Mariah.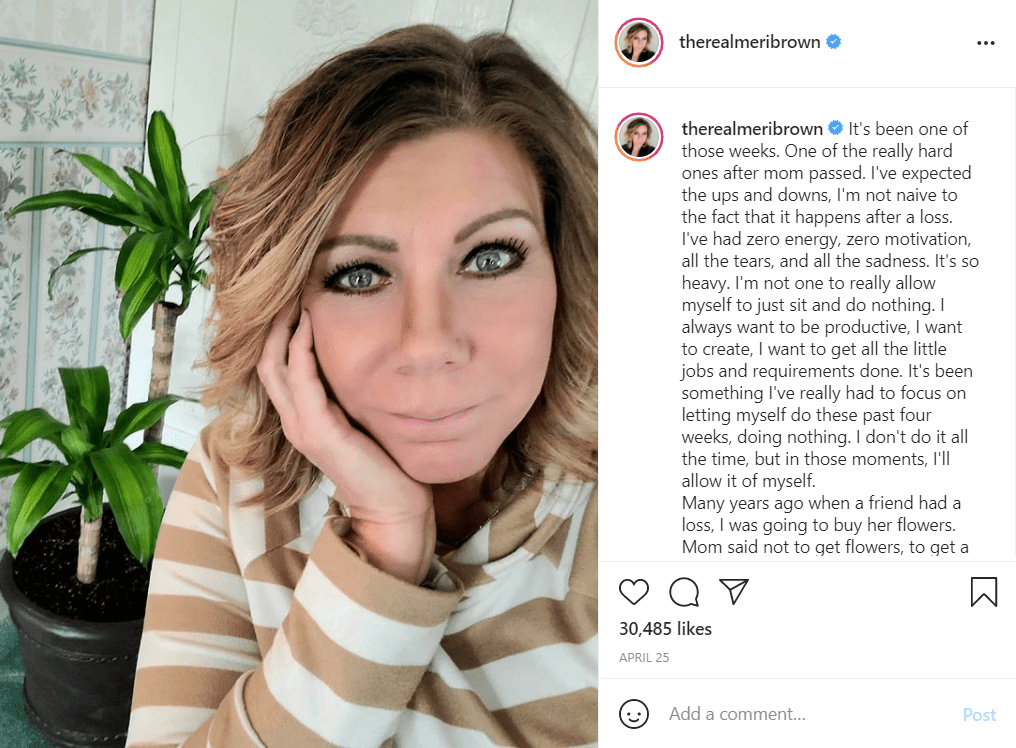 After four years of being married to Meri, Kody once again tied the knot "spiritually" with Christien Brown. He had to divorce Meri in 2014, so he could marry Robyn and adopt her three kids. 
For their 30th wedding anniversary, Kody and Meri had an eye-opening moment discussing their issues. They named it a non-anniversary with both agreeing that there needed to be a spark for their marriage to continue.