'Network' & 'Superman' Star Ned Beatty, 'the Busiest Actor in Hollywood,' Dies at 83
Hollywood lost a great actor this month in the form of "Superman's" Ned Beatty. The actor with over 160 acting credits sadly passed away this weekend and is survived by his wife.
On Sunday, June 13, 2021, veteran actor Ned Beatty died at his home at 83. He died in his sleep of natural causes at around 7:30 a.m. while surrounded by his family.
However, TMZ confirmed that he didn't die from anything related to COVID-19. Beatty was well-known for starring in different movies over a career that lasted more than five decades.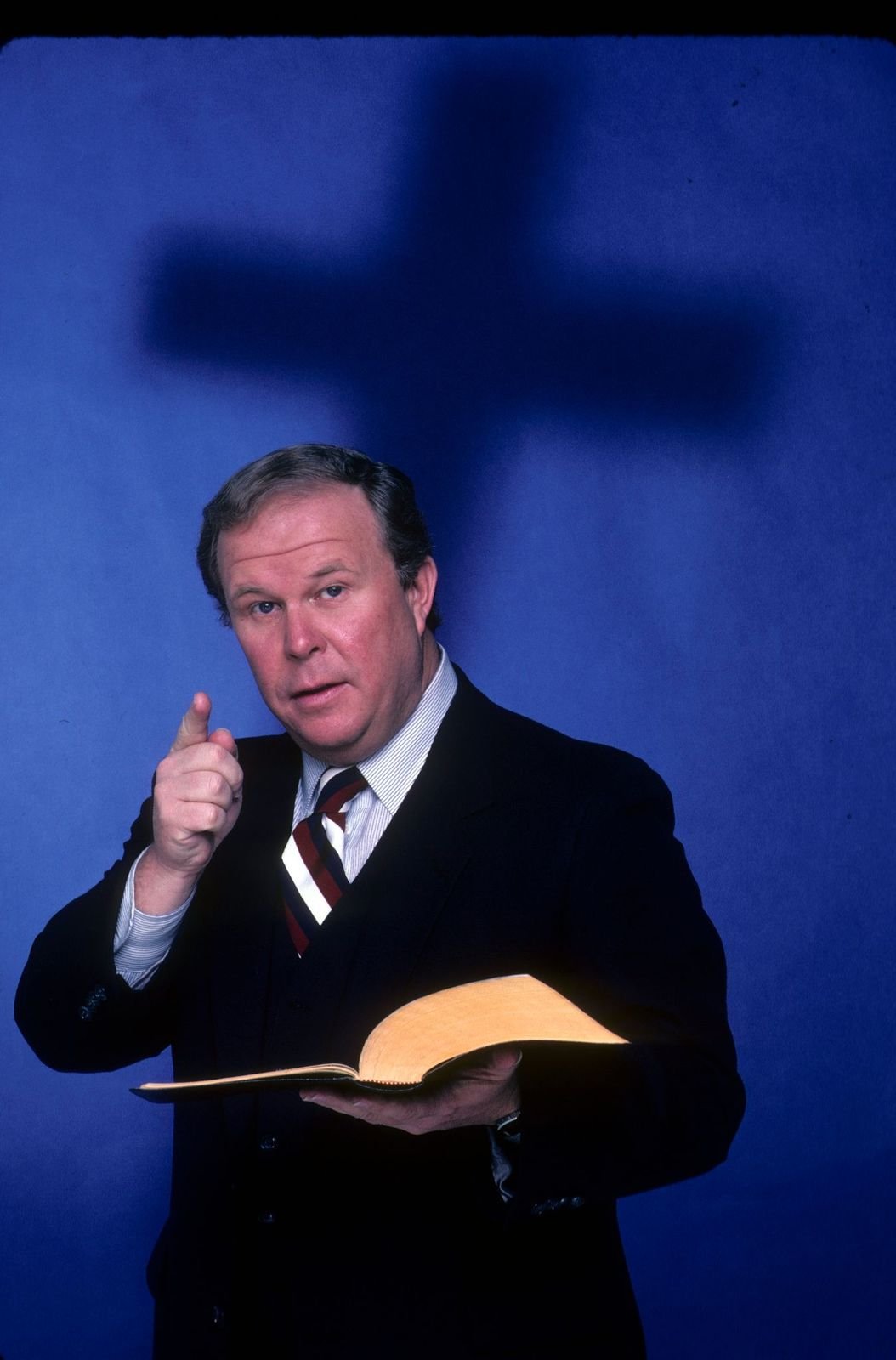 The star will probably be remembered for his 1976 standout monologue in "Network." At the time, he was playing the role of a television/communications chief who tried changing a protagonist's role.
Beatty gave a 5-to-6-minute speech during his only appearance in the film. The role earned him a Best Supporting Actor nomination at the Oscar Awards ceremony that same year.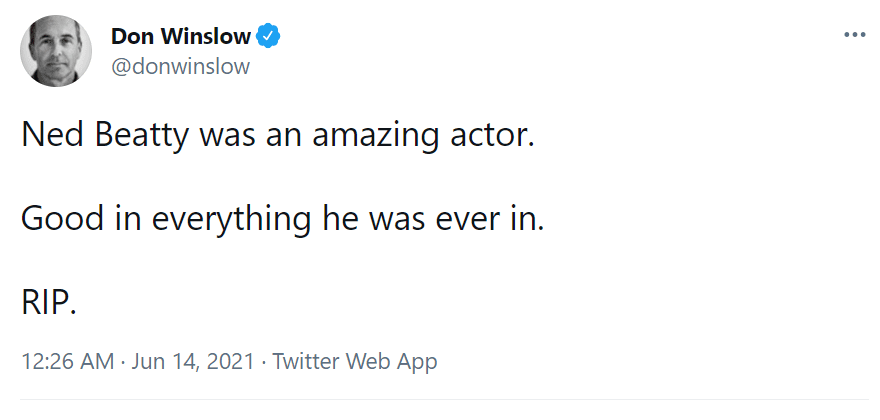 According to "Deadline," the late actor was once regarded as the "busiest actor in Hollywood" by Daily Variety. The publication noted that between 1972 and 2013, the star featured in over 160 credits in film and television.
In 1978, Beatty starred as Gene Hackman's sidekick, Otis, in "Superman" and appeared again in its sequel. Some fans might also remember him from a slew of other movies and series.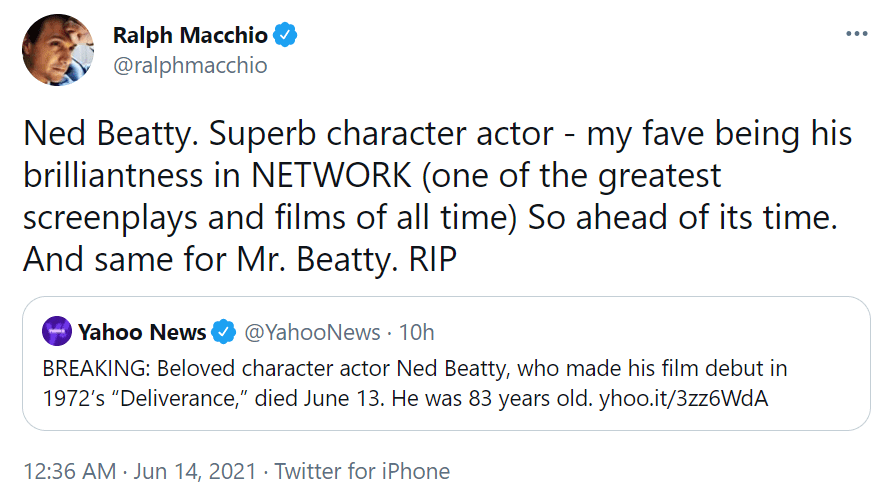 These include "Deliverance," "Friendly Fire," "Silver Streak," "All the President's Men," "Back to School," "The Big Easy," "Nashville," "The Toy," "1941," "Rudy," "Captain America," and "White Lightning."
He also featured in "Prelude to a Kiss," "Restless Natives," "Hear My Song," "Shooter," "Life," "Charlie Wilson's War," and more. Beatty also did voice-over work in animations like "Rango" and "Toy Story 3."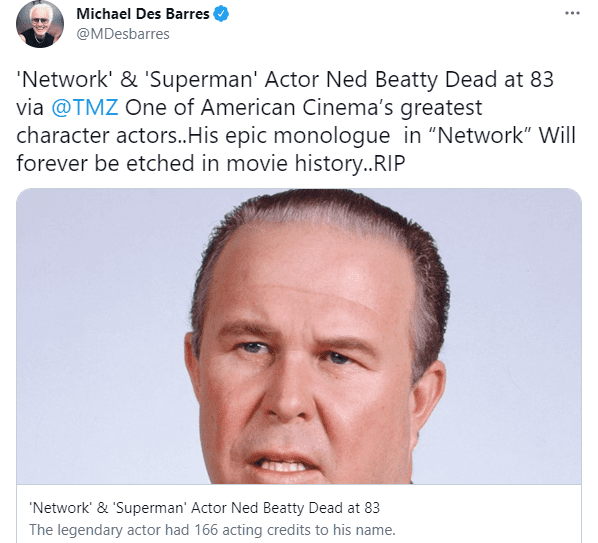 Beatty's most recent accolade was an MTV Movie Award for Best Villain nomination after voicing Lots-O'-Huggin' Bear in "Toy Story 3." The movie's director, Lee Unkrich, was one of the people who honored Beatty.
The iconic actor is survived by his wife, Sandra Johnson, his eight children, and grandchildren. Sadly, the star wasn't the only celebrity or actor to pass away in recent months.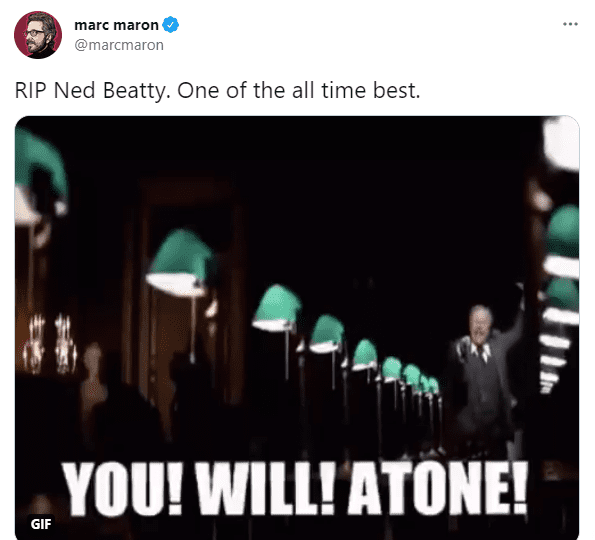 On June 3, 2021, Ernie Lively passed away at 74 after entering showbiz in the 1970s. He was an actor, an acting coach, and the father of "Gossip Girl" actress Blake Lively.
The following day Hollywood lost actor Clarence Williams III died at age 81 in his Los Angeles home after battling colon cancer. He was famous for breaking new ground as Detective Linc Hayes on 1968's "The Mod Squad."