Prettiest Dogs Vied for the Title of 'Best in Show' at the Westminster Dog Show – Check out This Year's Winner
Over the weekend, the Westminster Kennel Club Dog Show was held outside of its normal town for the first time. The dog that won the Best in Show title was a Pekingese.
For 145 years, New York City's Madison Square Garden has been the Westminster Kennel Club Dog Show home. However, this year, the show was relocated to the Westchester town of Tarrytown.
The event show's off New York City's most pampered and prettiest dogs. On Sunday, the pets competed against each other to be named the "Best in Show" at the Westminster Dog Show finals.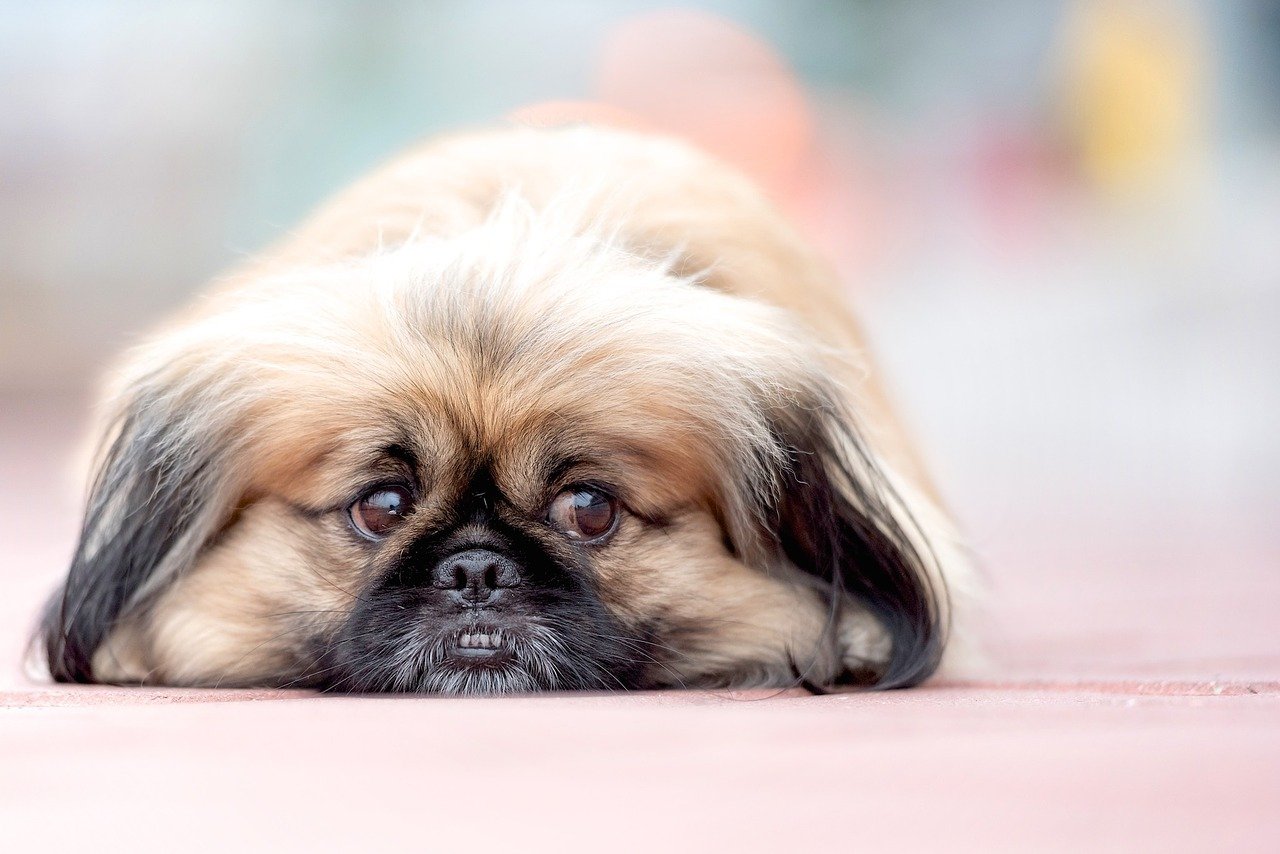 The show was relocated to allow the pet owners and their dogs to socially distance themselves amid the COVID-19 pandemic. The event was held along the Hudson River, about 25 miles north of Manhattan.
This was the first time in more than 100 years that the event was held outside of Manhattan. The canine that won the coveted title was Wasabi, 3, a Pekingese breed.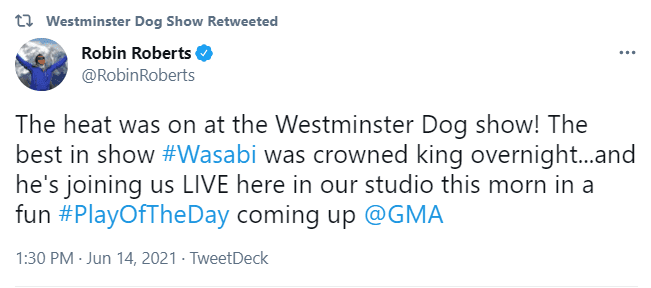 It was the fifth time in the competition's history that a Pekingese has taken home the prestigious title. The other contestants were an old English sheepdog, a French bulldog, and a Samoyed.
The other dogs that vied for the crown included a German short-haired pointer and a West Highland white terrier. The runner-up at the fancy dog show was a whippet named Bourbon.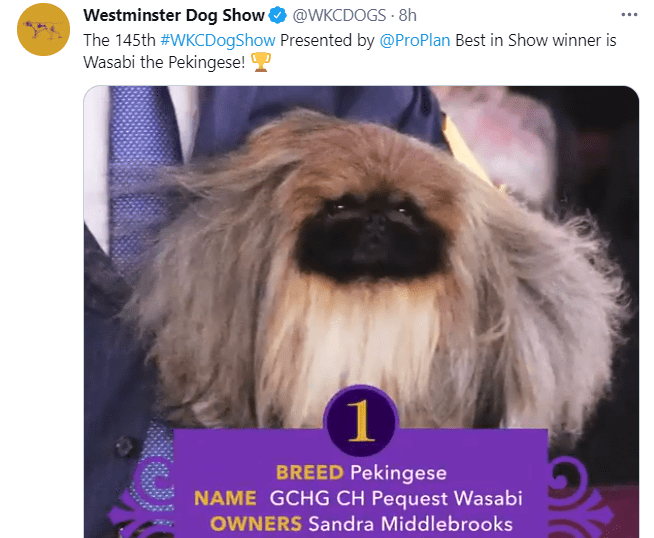 It was the second time that the canine took the runner-up position. The dog competition tests the canines on not only their looks but also their impeccable poise and impressive agility.
The Westminster Dog Show took place on the weekend of June 11-13, 2021.
The Westminster Kennel Club Dog Show is the second-oldest continuous sporting event in the US, after the Kentucky Derby. It's also the longest nationally televised live dog show.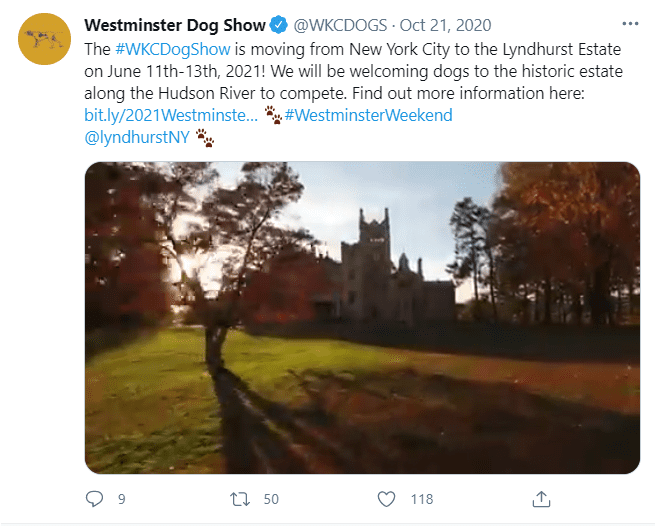 Winning at the show meant Wasabi would be carried at all times as he enjoys a media tour of New York. He will also feast on some filet mignon, while his owner, David Fitzpatrick, sips champagne, with the handler stating:
"He has that little something special."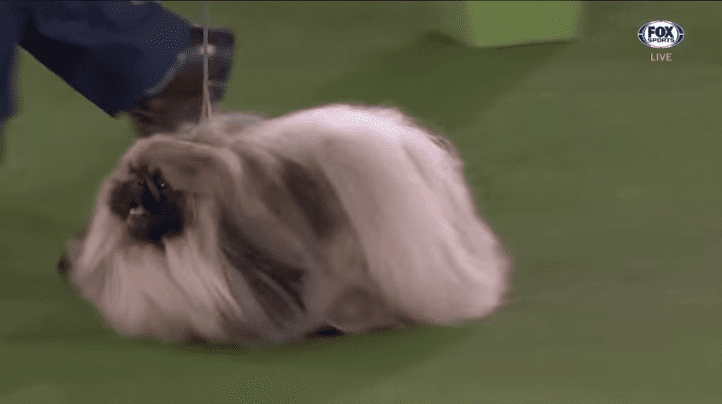 The event was supposed to have taken place on its usual February dates but had to be rescheduled as contestants had to be newly tested or vaccinated to compete at the Lyndhurst Estate.
The show took place on the weekend of June 11 to 13, 2021. It started off with the Masters' Agility Championship last Friday before the Masters' Obedience Championship followed on Saturday.