Gladys Knight & Her Younger Husband William Are All Smiles in Matching Outfits at a Basketball Game
Gladys Knight and her younger husband recently melted many hearts when a picture that captured them in matching outfits surfaced on social media. He is her fourth husband. 
Gladys Knight has found her forever in a younger man named William McDowell. He is her fourth attempt at marriage, and from the looks of things, he may just be her last. 
He recently shared a picture that captured Knight and his handsome self at a basketball game via Instagram, and they looked simply perfect for each other.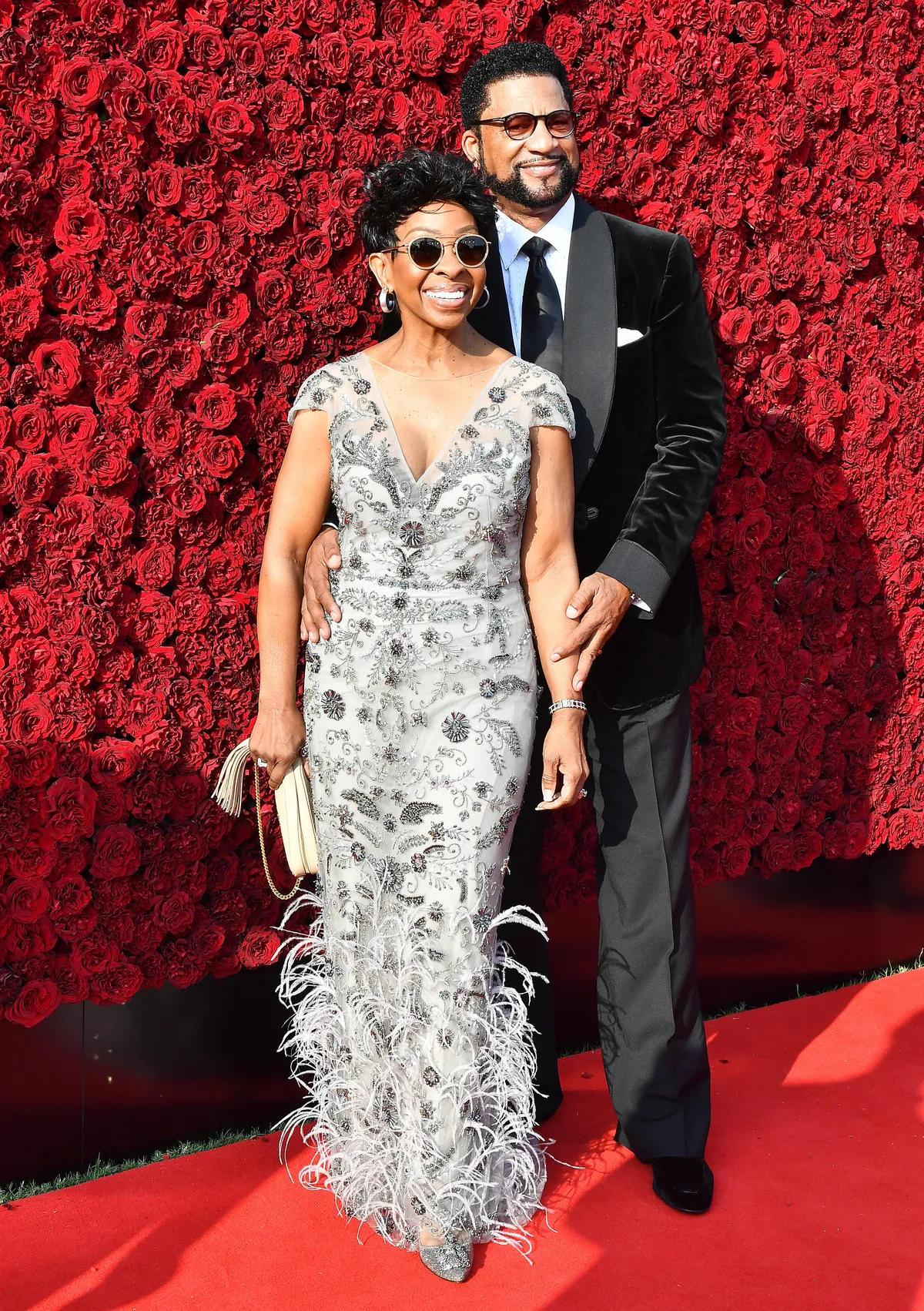 In the shot, which seems to have been taken after the game, the couple stood close together with their arms behind each other's backs and smiles on their faces. The two lovebirds were dressed in matching outfits; a dual-colored top coupled with black pants.
In her case, Knight left her tracksuit unzipped, revealing a cream-colored tee worn underneath. McDowell captioned the shot with a simple phrase that read, "running rebels."
Knight is no stranger to making headlines; however, she is unfamiliar with not being the star of the show, having had a successful career as an actress and singer. 
Knight took some time to work on herself after her second failed marriage. 
The Atlanta native had to do that recently when she decided to lend her husband a hand in the production of his debut country song titled "Country Water."
Knight not only filled in as a backup singer for her longtime husband, but she also helped him produce the music video, which was reportedly shot in their North Carolina home during the COVID-19 pandemic. 
McDowell, who is 14 years younger than Knight, tied the knot with her in 2001. Before getting involved with him, she was married three times.
Her first marriage was to James Newman, and it lasted from 1960 until 1973. Unfortunately, their relationship fell through because of his addiction to drugs, and he died shortly after their divorce in 1973. 
Her second husband was music producer Barry Hankerson. They were married for about five years before they opted for divorce, ending in a custody battle for their son, Shanga. 
Some believe the financial crisis borne of a gambling addiction Knight developed while raising Shanga may have caused her to split from Hankerson. 
Knight took some time to work on herself after her second failed marriage before marrying another man named Les Brown in 1995. Their union lasted only two years before the singer divorced him.
Despite all the failures, Knight remained stubborn about the existence of true love, and the sentiment was rewarded when she met McDowell. Since then, she has been singing his praises.
In 2019, she referred to him as the best thing that has ever happened to her.  He feels the same way about her even after 20 years of commitment, and it is clear that the two have decided only death will part them.