NBA Star Scottie Pippen Hugs Curly-Haired Daughter Sophia Whom He Calls His 'Beautiful Baby'
Scottie Pippen showcased his loving relationship with his youngest, Sophia, on Instagram. However, not all has been well for the NBA star this year; Unfortunately, he lost his eldest child.
Scottie Pippen took to Instagram and posted a warm-hearted picture of himself and his curly-haired daughter Sophia. He hugged her in the shot and called her his "beautiful baby" in the caption. 
Sophia held her father closely, looking relaxed and calm. The 13-year-old was wearing comfortable attire with ruffled yet illuminating locks.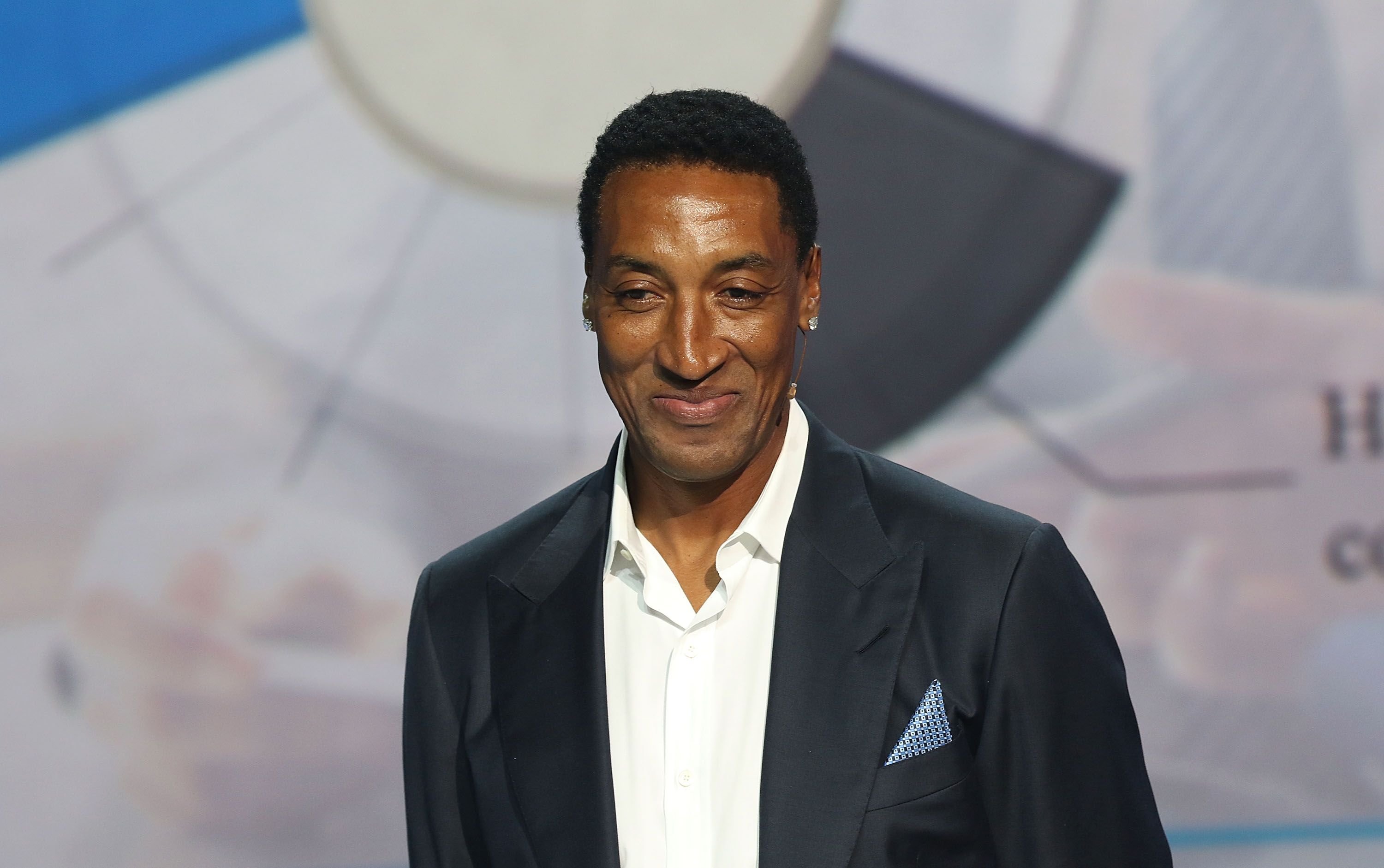 Admirers and fans of Scottie and his daughter filled up the comment section with emojis and compliments. One follower wrote: 
"Daddy's girl- cute picture.!"
Many agreed with this sentiment, discussing how close the father-daughter duo looked. Sophia herself replied to her dad's post, posting two red heart emojis. 
Scottie was also carefree in his composure, wearing comfortable ripped jeans and a long-sleeved white Nike shirt. He wrapped his arm around his daughter lovingly while looking lazily into the lens. 
Scottie shared the news that his eldest son Antron Pippen passed away.
The room was filled with a pleasant glow, enhancing the familial atmosphere. The post of the two received almost 60,000 likes. 

Sophia is the NBA star's youngest child. He has eight children he shares with previous partners. He had Sophia with his estranged wife, Larsa Pippen.
One of his children, Scotty Pippen Jr., who is also Larsa's son, follows in his father's footsteps. The young player, born in November 2000, says he receives a lot of useful basketball advice from his dad.
Scotty Jr. was caught in the online crossfire of his father and mother's relationship drama last year. After rumors resurfaced of Larsa cheating on Scottie, fans rushed to the web, stating they feel sorry for Scottry Jr. 
Some claimed they would feel embarrassed about their mother's alleged actions. The up-and-coming basketball star posted a Tweet in response, stating he is okay and looking after himself. 
Focused on myself and my goals. I'm not responsible for nobody's actions. All good over here.🤞

— Scotty Pippen Jr (@spippenjr) December 1, 2020
Earlier this year, Scottie shared the news of his eldest son Antron Pippen's passing. Taking to Twitter, he grievingly penned: 
"I'm heartbroken to share that yesterday, I said goodbye to my firstborn son Antron. The two of us shared a love for basketball."
The sports star expressed that he believes Antron would have been a successful basketball player if he didn't have chronic asthma. He stated his son had left the earth much too early.