People: Alex Rodriguez and Ex-wife Cynthia Have a Good Relationship Now after a Period of Animosity
Alex Rodriguez and his ex-wife, Cynthia Scurtis have had their fair share of strong hostility in their relationship. Reports now have it that the pair have put their differences aside and found a way to work together.
Former professional baseball player and businessman Alex Rodriguez finally seem to be getting along with his ex-wife Cynthia Scurtis. Years after their divorce and a relationship filled with grudges, the pair finally reached a compromise.
With their girls, Natasha,16, and Ella, 13 being the center of compromise, the retired New York Yankees star and his ex-wife have made improvements in their relationship. The two have been able to keep up a courteous co-parenting relationship.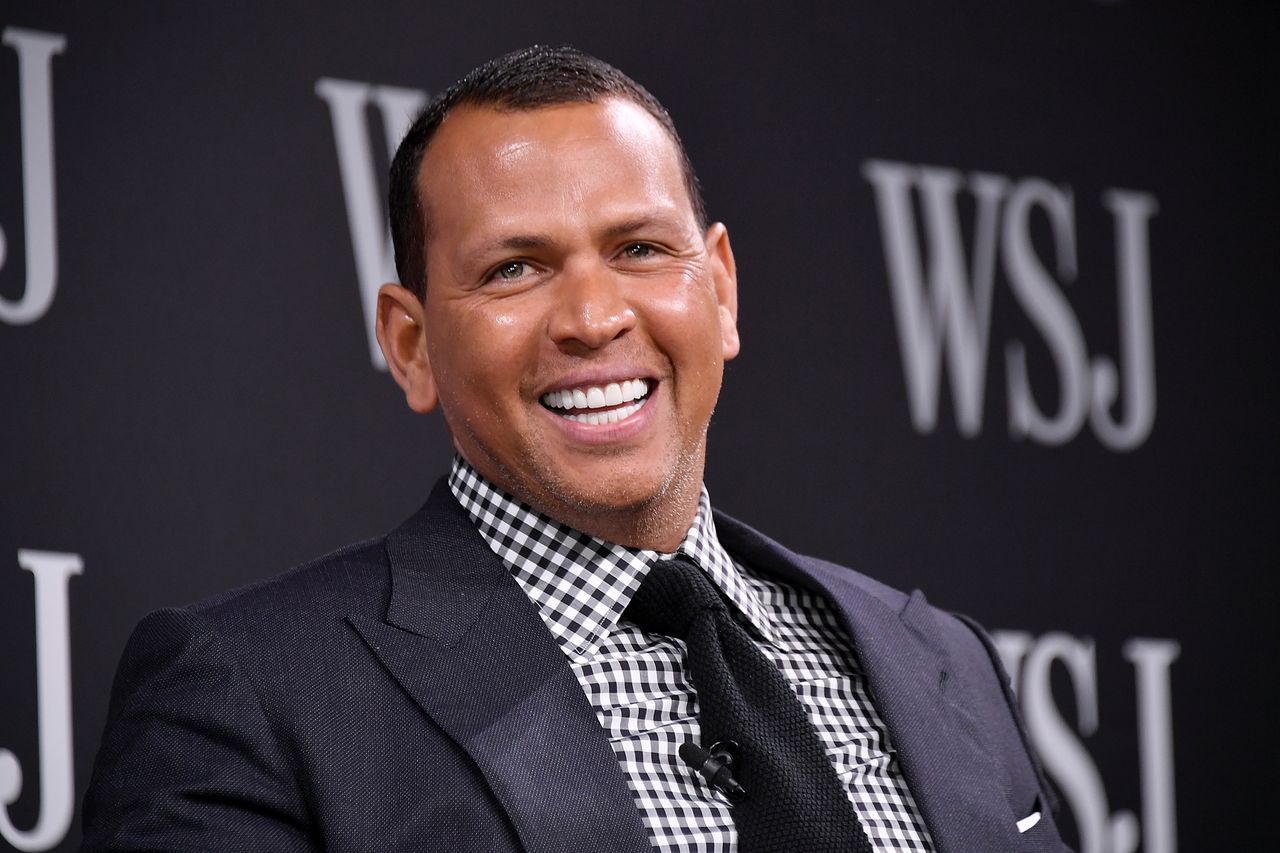 Putting their daughter above any misunderstanding, Rodriguez and Scurtis' interaction improved gradually over the years. According to reports, during the early years of their divorce, the pair had several issues ranging from hatred to jealousy.
During their divorce proceedings, Scurtis claimed that Rodriguez "emotionally abandoned" her and their girls. The exes who signed a prenup also battled over Rodriguez's support remission to her.
Jennifer Lopez isn't the only one who's on good terms with her exes. https://t.co/nzGkAFUMeV

— Us Weekly (@usweekly) June 13, 2021
However, Rodriguez recently referred to Scurtis as a "world-class mom" in a series of social media posts. It appeared that he had joined her for a workout session at a gym. The former New York Yankee player captioned an Instagram story post with:
"Cynthia is a world-class mommy to our girls…wrapping ice though?!?!?! LOL." 
.@AROD reunited with his ex-wife, Cynthia Scurtis, over the weekend: https://t.co/JeUyx2H2tP

— TooFab (@TooFab) June 14, 2021
In an interview, Rodriguez made public his co-parenting experiences with Scurtis, while also opening up about having a good relationship with Scurtis' husband, Angel Nicolas.
[Rodriguez] and his ex-wife are not the only parents to take a step towards a better relationship for their children's sake.
A-Rod recently Instagrammed a reunion with ex-wife Cynthia Scurtis... so, yeah, the 2000s are DEFINITELY making a comeback this year 😶 https://t.co/k3FsxNlzbl

— Elite Daily (@EliteDaily) June 14, 2021
News about the former baseball star's improved relationship with his ex-wife came after his engagement with ex-fiancée Jennifer Lopez went South. They had been together for 4 years.
The former baseball player and Scurtis met during the late 90s at a Miami gym. After maintaining a love affair for several years, the couple tied the knot in 2002. Two years later, Scurtis and Rodriguez welcomed their first child 
Their marriage started having issues after they welcomed their second daughter. During the years that followed, Scurtis filed for a divorce. She alleged that Rodriguez had been having extramarital affairs.
After their split, Rodriguez got involved in a series of other relationships, dating top beauties in the entertainment industry. Scurtis, on the other hand, embraced love again when she got married to Nicolas and welcomed another baby girl in 2016.
#BenAffleck's romance with #JenniferLopez has #JenniferGarner's approval! https://t.co/ebFK3CVK1i

— Elvis Duran Show (@ElvisDuranShow) June 10, 2021
The former baseball star and his ex-wife are not the only parents to take a step towards a better relationship for their children's sake as other celebrity couples have remained friendly in order to co-parent properly.
Stars like Ben Affleck and Jennifer Garner, Alexis Bellino and Jim Bellino, Gleb Savchenko and Elena Samodanova, amongst others, have maintained good co-parenting relationships for the sake of their kids.