Vin Diesel Reveals He 'Leaned on' Late Paul Walker When He Became a Dad
Father of three, Vin Diesel looked up to the late "Fast and Furious" co-star Paul Walker for advice when he became a dad, noting that the late film star was his rock.
Vin Diesel and Paul Walker quickly became fan favorites on the "Fast and Furious" franchise. The pair notably made the series a hit with their eye-catching performances, but they shared a special relationship off the screen.
During a recent chat with Access, the energetic actor Diesel opened up on his relationship with Walker and how he looked up to his co-star for parenting advice when he became a dad.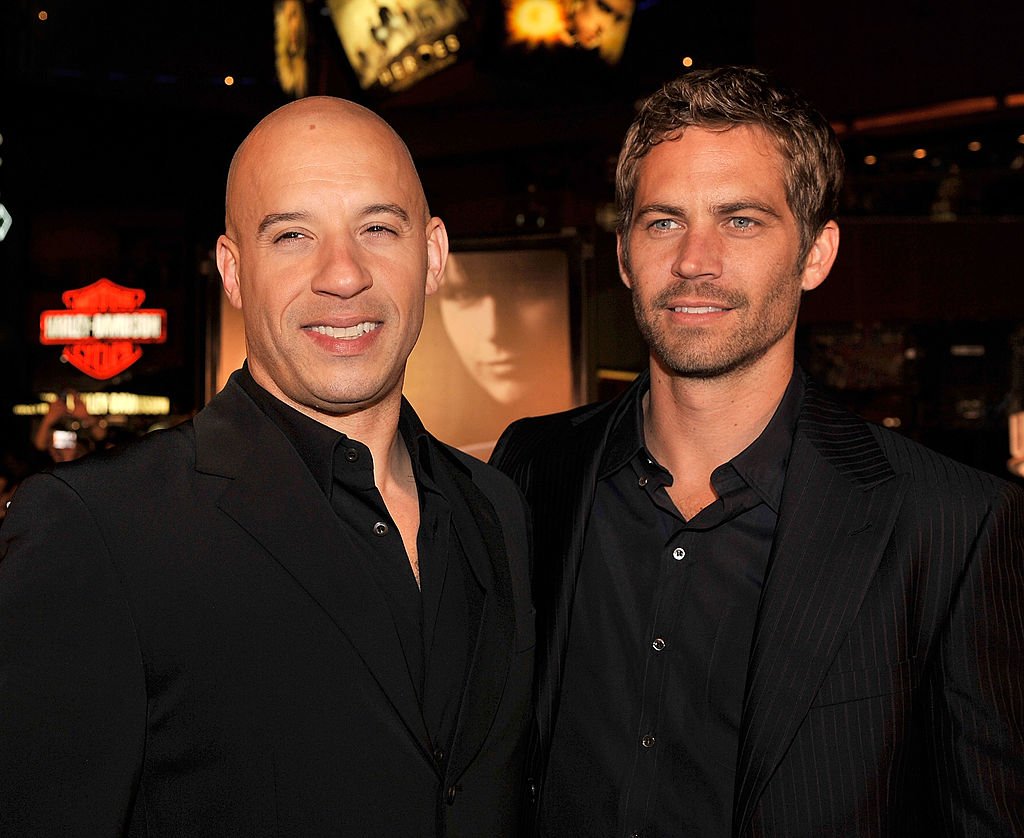 The 53-year-old cut up a big brother figure on the hit movie set, admitting that he had a knack for looking out for his fellow actors, but he only lacked one thing; parenting experience.
At the time, Walker was already a dad to his now 22-year-old daughter Meadow Walker, so Diesel leaned on his late friend for insight when he became a dad.
The father of three admitted that Walker was his rock, helping him with the much-needed insight on parenting. Diesel is dad to daughters Similce, 13, and Pauline, 6, and son Vincent, 11.
In 2013, the world was stunned by the tragic death of 40-year-old Walker from a single-car crash. The news of his death was a huge blow to both his fans and colleagues alike.
"Fast and Furious" remains Diesel's way of keeping the memory and legacy of his late friend Walker alive.
Since his death, his friend Diesel has stepped in to fill the void and has become family to his only child, Meadow. The 53-year-old left a warming message for Walker's daughter on her 21st birthday, noting how proud he was of her.
"Fast and Furious 9" has been much anticipated after spending years as one of the most successful franchises of all time, racking up millions in revenue and gathering loyal fans in their droves.
The latest part of the popular film series features the return of old faces and also the emergence of new actors coming to join the fast family, including Diesel's 11-year-old son, Vincent.
The proud dad admitted in an interview that the plot to have his son join the famous fast family was not originally his idea, but it turned out to have been a great decision.
"Fast and Furious" remains Diesel's way of keeping the memory and legacy of his late friend Walker alive, and the 53-year-old, in a recent tribute to Walker, remarked that he hoped to make him proud.
Walker's daughter Meadow has kept her dad's honor intact since his tragic 2013 death, but she takes comfort in having family and loved ones around.
Recently, the 22-year-old shared a lovely picture of her and Diesel, where she called him family. The picture was both lovely and touching for fans to see.