Omarion's Ex Apryl Jones Stuns as She Steps Out in Sheer Turtle Neck & Tight Pants in Pic
From Omarion, Dreux, and perhaps even Dr. Dre, Apryl Jones certainly has a taste for dating rappers as well as a great style palate, recently stepping out in a delicious outfit. 
Omarion's ex-lover Apryl Jones took to Instagram to share a stunning shot of herself. She looked gorgeous in a sheer turtle neck combined with tight black pants. 
Her long-sleeved shirt was slightly transparent. It had fluorescent lightning blue patterns scattered across in contrast to her long pants which appeared to be leather, also shining along with her shirt and luxuriously dark hair.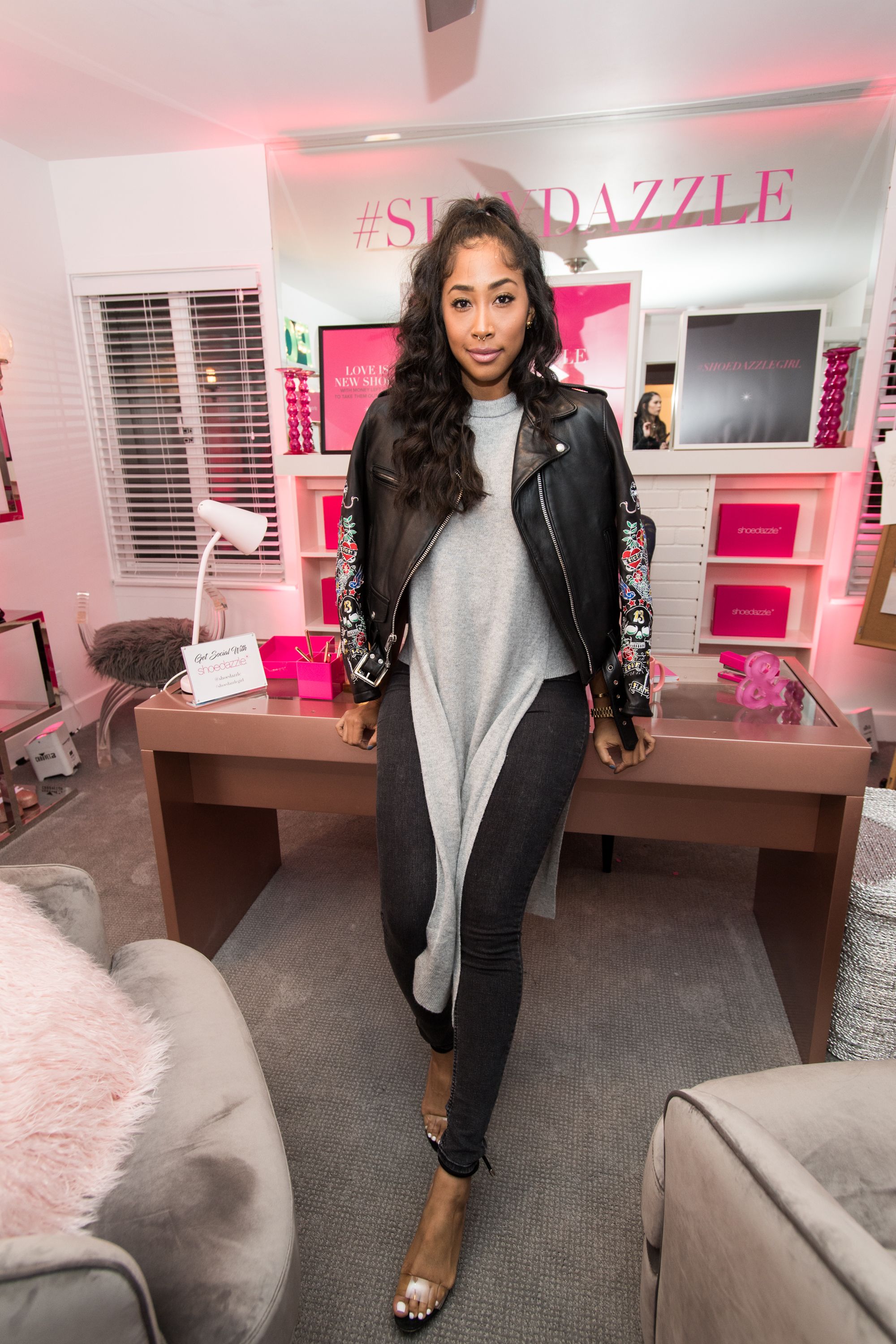 Jones' shirt was tucked in. Her pants grabbed at her mid-section and flaunted her slim physique as her golden heels emphasized her curvaceous legs. Taking to the caption, she wrote:
 "Chi town nights....feels good to be home;)."
Jones's make-up was nude, with a slight tint of pink on her lips. She leaned stylishly on a glass balcony while giving the camera a sultry stare. 
Her fans adored the post, sending a large number of heart and fire emojis through while complimenting her outfit and looks. The post gained almost 30,000 likes. 
There has been speculation that she may be dating... Dr. Dre.
Recently, Jones posted a clip of her having fun with her and her ex Omarion's two children. Their 6-year-old Megaa and 5-year-old little girl A'mei were laughing and dancing with their mom in the car. 
The video began with their son dancing excitedly while pumping his fists. Eventually, the shy A'mei joined in on the fun as their mother laughed along, mimicking their moves. 
After Omarion and Jones split up, she was criticized for dating his alleged friend and rapper Dreux "Fizz" Frédéric, many seeing the move as disloyal. Responding to this, she expressed:
"I can understand the perception of what it looks like to people, but it's not that way."
She addressed speculation that she was the reason behind the breakup of Omarion and Dreux's B2K boy band. However, she claimed that they had already disbanded before she was involved.
Since then, Jones has moved on from both Omarion and Dreux. Recently, there has been speculation that she may be dating another rapper, Dr. Dre, after the two were seen together. 
The Shade Room identified Jones as the woman who accompanied the music artist to a restaurant. The two were spotted together at BOA Steakhouse in Los Angeles.