'Friends' Child Stars — Look What Happened to the Show's Kid Actors since Its Last Episode
"Friends," one of the best comedies from the 90s, had some hilarious kid-focused episodes. It's been 17 years since the show ended, and a lot has changed in those child actors' lives.
Just like most successful sitcoms, "Friends" had its fair share of guest stars, including Paul Rudd, Danny DeVito, Kristin Davis, Reese Witherspoon, and Brad Pitt.
However, it was also the perfect place for child actors to either debut in front of the cameras or polish their talent. Read on to learn what happened to the kids from "Friends" since its finale.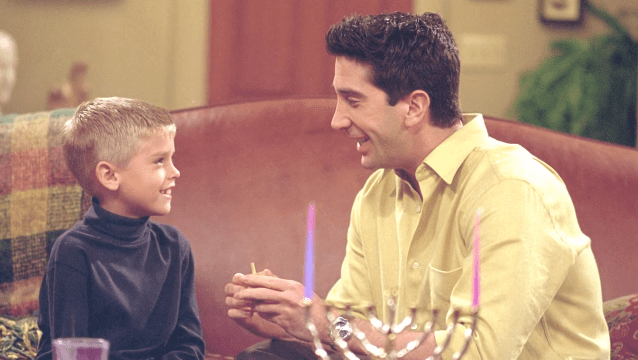 COLE SPROUSE – BEN GELLER
Ben, Ross' son on "Friends," was played by four children throughout the series – Michael Gunderson as a baby and twins Charles and John Allen as a toddler. However, Cole Sprouse is the most famous of them all. 
Cole portrayed an older version of Ben between seasons six and eight, and he has kept himself active in the entertainment industry. Apart from starring in "The Suite Life of Zack and Cody" with his twin brother Dylan, he's a star on Netflix's "Riverdale."
People have wondered why only Cole booked Ben's part in "Friends," especially considering that he and his brother have worked together on many projects. Since Ben's time on screen was minimal, hiring Dylan wasn't necessary. 
PHOEBE'S TRIPLETS
Most "Friends" fans know that Lisa Kudrow got pregnant while working on the show, so the writers came up with a storyline where she became her brother's surrogate mother. Phoebe's babies, Leslie, Chandler, and Frank Jr. Jr., were born in the fifth season. 
Just like it happened with Ben, several actors portrayed the triplets. Initially, quadruplets Alexandria, Cole, Justin, and Paul Cimoch took the parts. They haven't taken acting gigs ever since.
Eventually, Dante Pastula (Frank), Sierra Marcoux (Chandler), and Allisyn Arm (Leslie) replaced the quadruplets. Out of the three, only Allisyn has remained involved in the industry. 
Dakota Fanning portrayed Mackenzie, another kid from "Friends."
She's worked on the Disney Channel's series "Sonny with a Chance" and the horror film "Ozark Sharks." In Dante's case, he voiced over a character in "The Polar Express" and worked with Sierra in "Ablution" in 2007. Sierra has kept a low profile during the past decade.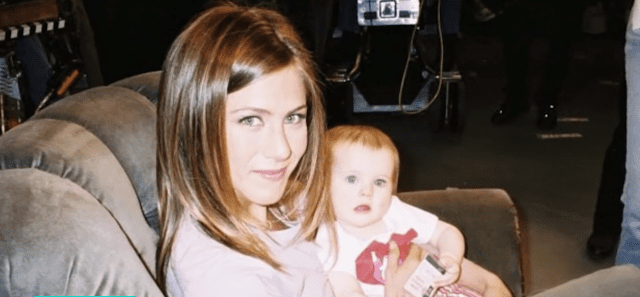 CALI AND NOELLE SHELDON – EMMA GELLER GREEN
One of the most memorable "Friends" babies was Emma, Rachel's daughter, born in season eight. Initially, twins Elizabeth and Genevieve Davidson and Alexandra and Athina Conley took the role, but it eventually went to Cali and Noelle Sheldon. 
According to Cali, the cast always treated her and her sister like "little princesses." They even received Christmas gifts during the holidays, and their parents were invited to all the cast parties.
The sisters are still working in front of the cameras. They have appeared in the short films "Life," "Agorable," and "Rougarou" in the past couple of decades, but their most important acting gig to date is "Us" in 2019.
DAKOTA FANNING - MACKENZIE
Dakota Fanning portrayed Mackenzie, another kid from "Friends." She appeared in season ten as the girl living in the home Chandler and Monica wanted to buy.
Initially, Mackenzie didn't want her home sold, but she came to terms with it after a while. With Cole Sprouse, Dakota Fanning is probably the most famous on this list.
Fanning and Matt LeBlanc, who portrayed Joey on "Friends," reunited in 2020 during an interview on "Live with Kelly and Ryan." She admitted to being starstruck when meeting him and the rest of the cast.
CHILD ACTORS WITH MINOR ROLES
A few other child actors were part of the show, but they had minor roles. Emily Osment is one of them. She appeared in season seven as trick-or-treater Lelani but is best known as Miley Cyrus' best friend in "Hannah Montana." 
Daryl Sabara portrayed Owen, a kid who learned he was adopted because of Chandler. At the time, Sabara was already a Hollywood star for his appearances in the "Spy Kids" film series.
Mae Whitman and Kyla Pratt appeared in the third season. Whitman has also worked in "Arrested Development" and "The Perks of Being a Wallflower," while Pratt is known for the "Dr. Dolittle" films opposite Eddie Murphy. All kids from "Friends" are grown-up!