Meet David Hasselhoff's 3 Wives, Including Pamela Bach Who Lost Custody Battle over Their Kids
Hayley Roberts' husband, David Hasselhoff, was once married to actress Pamela Bach with whom he welcomed two kids. But before her, he had been previously married once. Meet all of the actor's three wives.
"Baywatch" star David Hasselhoff has been married to Welsh beauty Hayley Roberts for nearly three years despite an age gap of over 20 years.
But before her, David was formerly married twice—first to Catherine Hickland and then Pamela Bach. Take a look at the actor's marriages!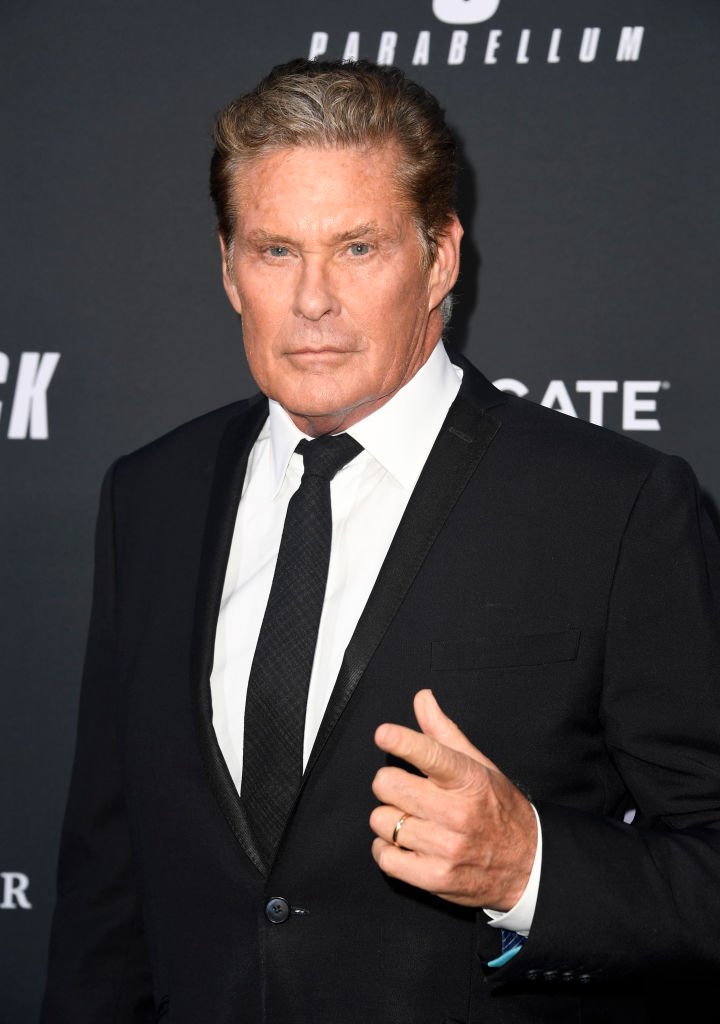 CATHERINE HICKLAND
In 1984, Hasselhoff married American film actress Catherine Hickland, but sadly, the union was plagued by their status as celebrities, and only five years later, they got divorced.
Hickland is best known for playing the role of Lindsay Rappaport for twelve years in the ABC series "One Life To Live," which aired for 45 years.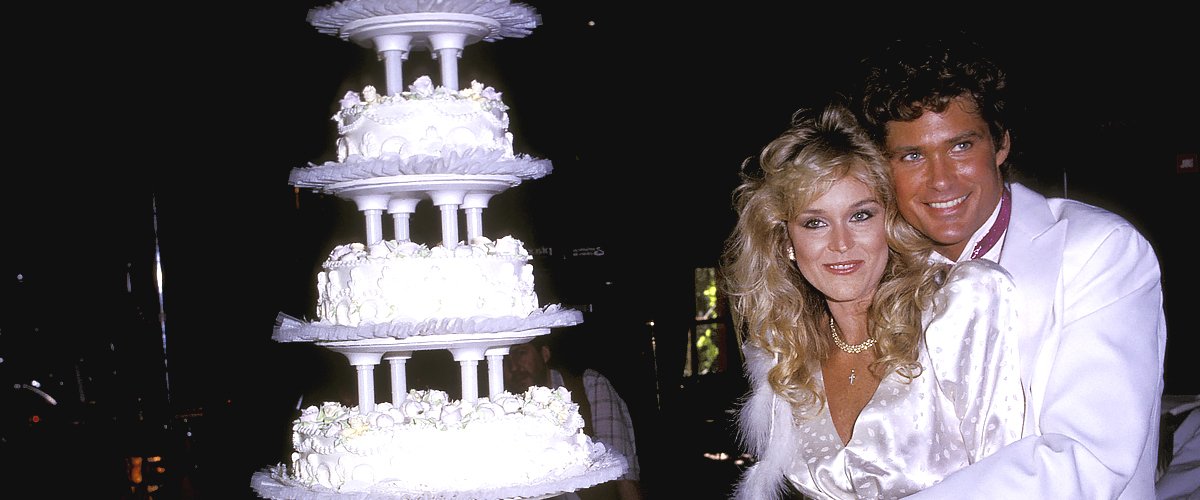 The actress also doubles as a hypnotist, and with over a hundred shows done every year, she is ranked to be one of the most successful female hypnotherapists in the United States.
Additionally, Hickland is a public speaker and an author. She is also the proud owner of Cat Cosmetics, a successful line of color cosmetics.
Following the end of her marriage to Hasselhoff, Hickland tied the knot with Michael E. Knight in 1992 and remained together till 2002. She is currently married to director Todd Fisher.
PAMELA BACH
David's second attempt at marriage was with actress Pamela Bach, and so far, it is his longest-lasting, with their divorce also taking the lead as his messiest.
The two tied the knot in 1989 and were together for 17 years, during which they welcomed two daughters Taylor Hasselhoff and Hayley Hasselhoff.
In 2006, after 17 years together, Bach filed for divorce from the actor, citing irreconcilable differences. This was followed by a tumultuous child custody battle.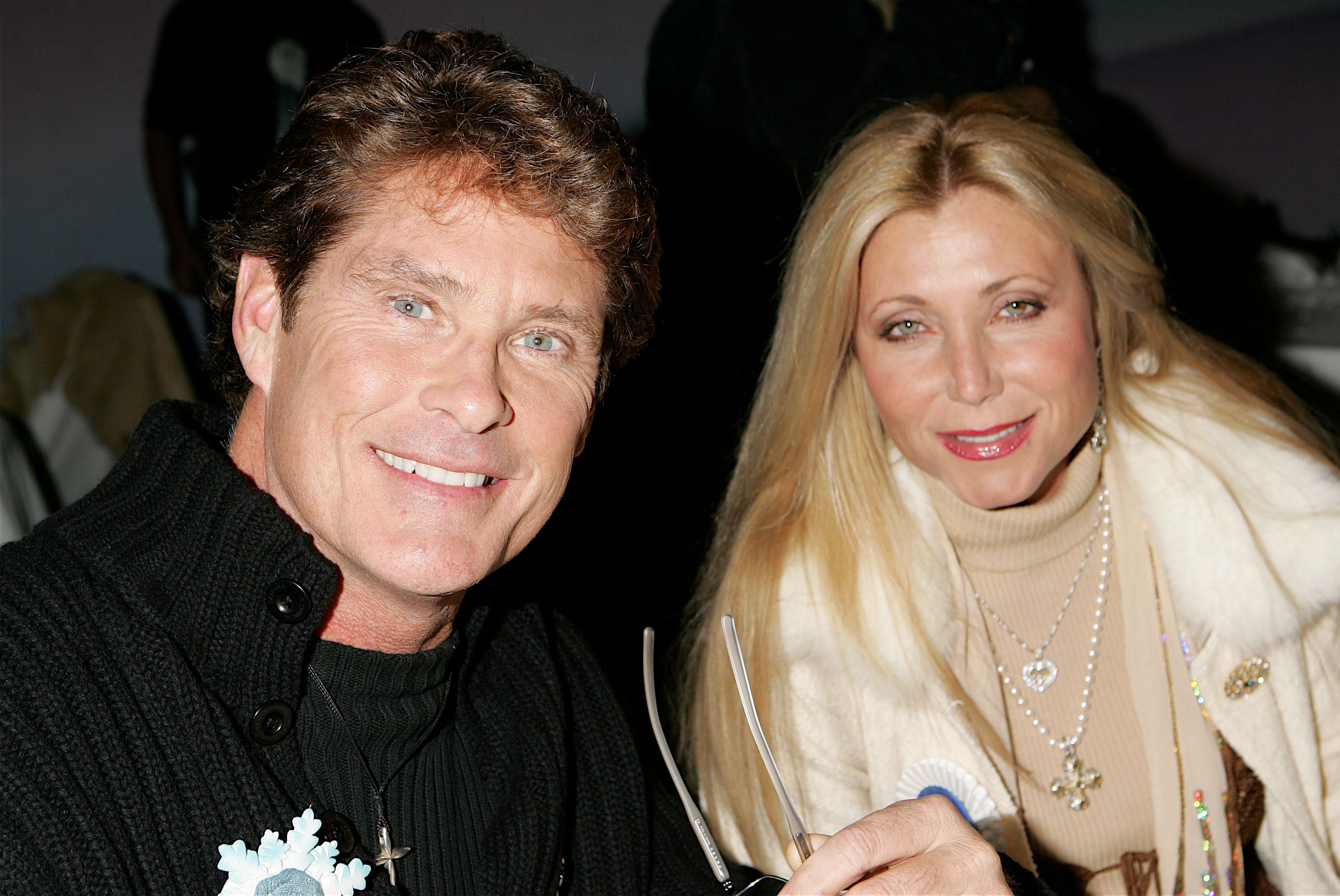 After months of going in and out of court, David was granted full custody of the couple's two daughters, with Bach getting visitation rights.
Prior to the ruling, David had briefly been stripped of having access to the girls after a video of him in a drunken state was showed to the judge.
However, after further evidence, the judge determined that the actor should be the sole legal and physical custodian of Taylor and Hayley, who were 17 and 14 respectively at the time.
Bach and David's final divorce proceedings saw the actor being ordered to pay $10,000 every month in spousal support to his ex-wife. However, by 2017, David filed a petition to cut off the payment, saying that Bach was an actress and could get a job if she really wanted to.
She reportedly asked him for an autograph which David agreed to but on the condition that she would give him her number.
Bach fired back at her ex-husband, explaining that getting a job in modern Hollywood would be difficult because of her age. At the time, she was 55.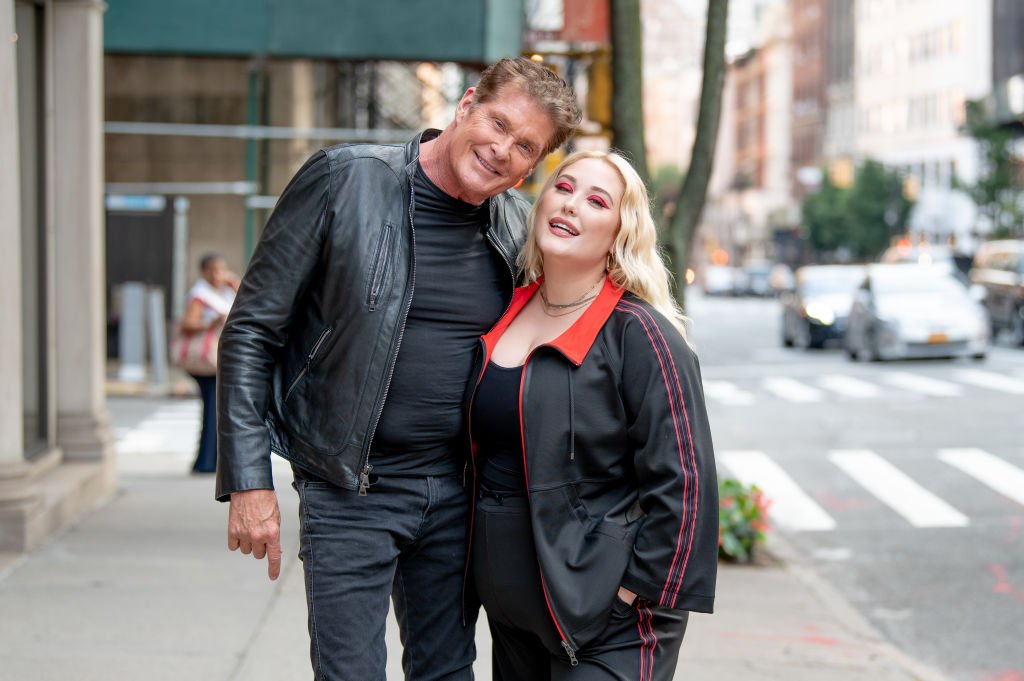 The actress continued, stating that she had made efforts to land a job but was often turned down because of her age and the years-long break she took from acting while raising her daughters.
Considering how famous and successful their dad is, it comes as no surprise that Taylor and Haley have followed in David's footsteps and are currently successful in their own rights.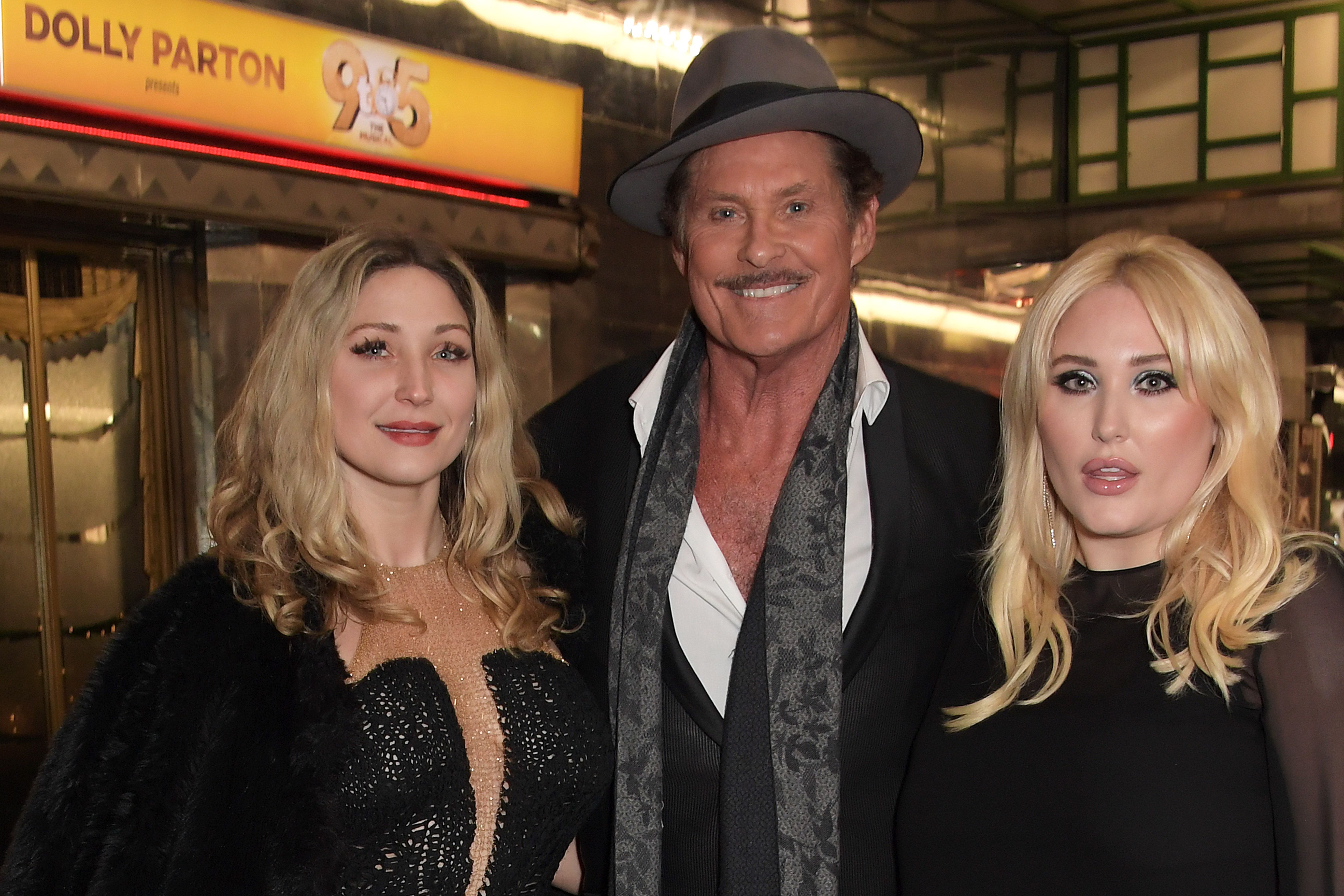 HAYLEY ROBERTS
David first met his future third wife in 2011 in the foyer of a hotel in Cardiff when the actor was still serving as a judge on "Britain's Got Talent."
She reportedly asked him for an autograph which David agreed to but on the condition that she would give him her number.
The couple soon started dating, and in 2016, David and Roberts announced their engagement, with the actor admitting that he knew he would be unhappy without her in his life.
Two years later, David and Roberts got married in a beautiful Italy ceremony attended by a small number of close friends and family, including the actor's two daughters.
And despite the near-thirty-year gap between David and Roberts, they have enjoyed a blissful union since getting married, and no doubt, the pair is happier than ever today.