Salma Hayek Talks about the Secret to Her 12-Year Marriage to Husband François-Henri Pinault
During a virtual appearance on the "Red Table Talk," actress Salma Hayek opened up on the secret of her 12-year marriage to her husband, François-Henri Pinault.
Salma Hayek and her husband François-Henri Pinault have managed to keep things together and stayed married for over a decade, in a time when celebrity marriages crash by the day.
The 54-year-old actress made a virtual appearance on Wednesday's episode of Jada Pinkett Smith's Facebook Watch series "Red Table Talk," where she spoke candidly about her 12-year marriage.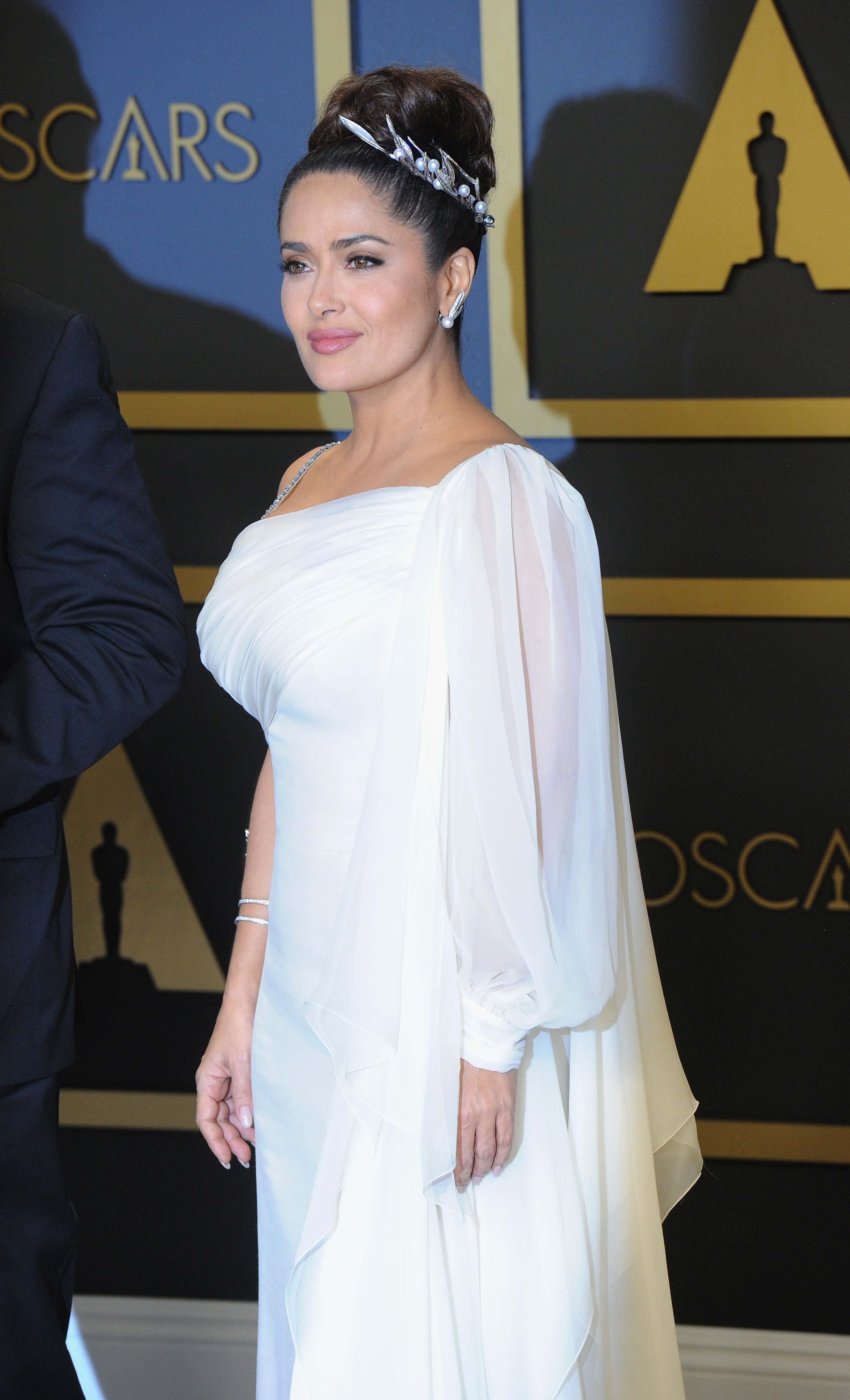 Like every marriage, Hayek and her husband have encountered issues, but the actress revealed that they adopted a golden strategy in resolving their conflicts which has kept things smooth for them.
The pair decided to focus on the solution to the problem rather than pointing fingers at each other and playing the blame game. Due to their strategy, the couple has never said anything nasty to each other or harbored resentments.
The movie star and Pinault got married on Valentine's Day in 2009 in a lovely ceremony in Paris. The couple shares their 13-year-old daughter, Valentina, while Pinault also has three children from his previous relationships.
Hayek revealed that they try to be involved in each other's lives as much as they can and also take their duty seriously as parents to their teenage daughter Valentina.
During her appearance on the show, Hayek gave some insight into her parenting skills. The 54-year-old revealed that her daughter speaks English, French, and Spanish and understands other major languages.
Hayek revealed that she tries to give her daughter the liberty to express herself and be unique. The "Eternals" actress admitted that it could be difficult at times, especially when the freedom is used on her.
Hayek explained that she does her best to understand boundaries, adding that there would always be doubt in every parent's heart if they did a good job raising their children.
During the interview, Hayek also touched on demystifying notions surrounding aging and menopause for women. The mother of one revealed that she experienced certain changes in her body as she aged.
Hayek admitted that her boobs grew bigger following the changes her body underwent. She added that there had been rumors that she had breast augmentation, but the "Hitman's Wife's Bodyguard" star dismissed such claims.
Last year, Hayek was left fighting for her life as she battled with severe symptoms of the COVID-19, which kept her in isolation for seven weeks. The actress is glad to have gotten her health back on track.