Linda Cardellini's Personal Life — The Actress Welcomed Baby with Man She Met at 10
"Daddy's Home" star Linda Cardellini has been friends with Steve Rodriguez since she was ten, and now, the pair are happily engaged with one kid. Take a look into the actress's personal life.
Linda Cardellini is best known for appearing in series like "Freaks and Geeks," "ER," "Legally Blonde," and many others over the years.
But off the screen, the actress has an interesting personal life comprising her fiance, Steve Rodriguez, whom she met when she was ten, and their daughter together.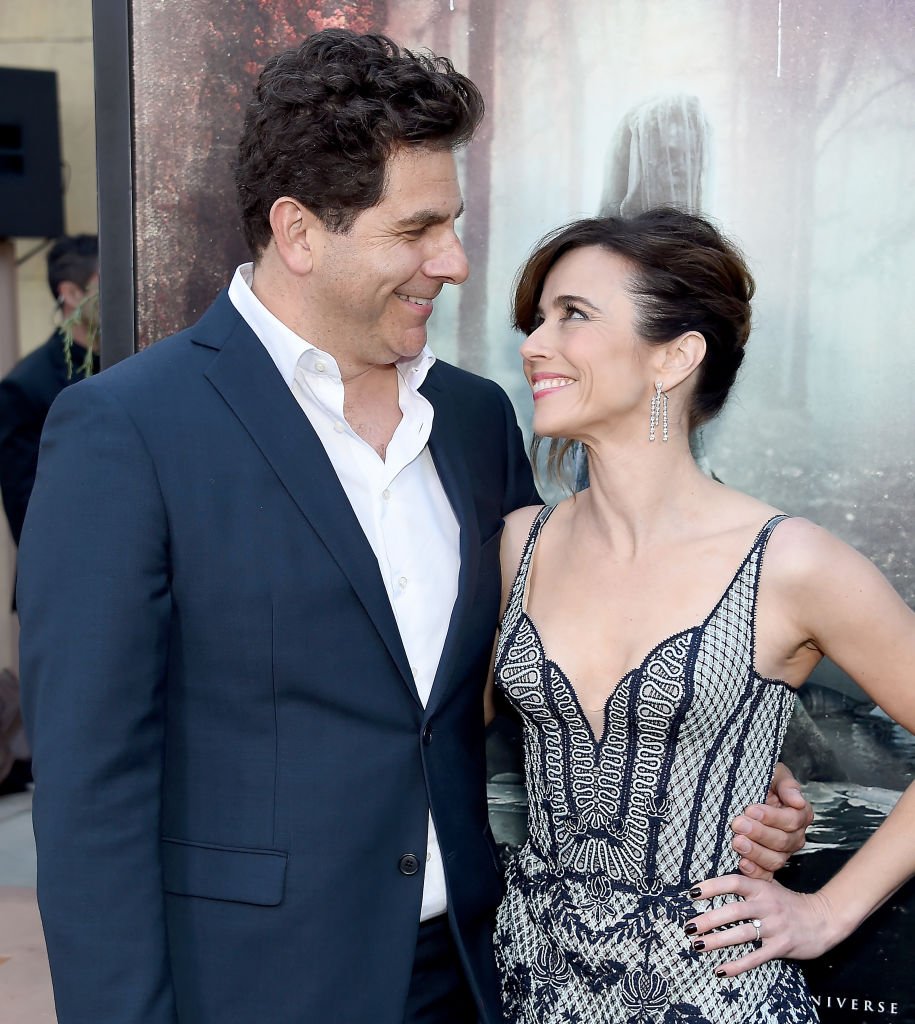 HER CAREER
Cardellini came into the film industry in the '90s when she appeared in the 1996 series "Bone Chillers." Subsequently, the actress landed minor roles in shows like "Step by Step" and "Kenan & Kel."
However, her breakout role came in 1999 when she landed the role of Lindsay Weir on the cult classic "Freaks and Geeks." Arguably, it is one of her most iconic roles to date.
Cardellini continued appearing in major films and television shows like "ER", "Legally Blonde," and many others in the years that followed.
Cardellini has recently appeared in films like "Daddy's Home," a family comedy-drama featuring stars like Mark Wahlberg and Will Ferrell.
CARDELLINI AND SEGAL
During the one-year run of "Freaks and Geeks," Cardellini met actor Jason Segal who acted as stoner Nick Andopolis. But even though "Freaks and Geeks" lasted for only one year, it was long enough for Segal and Cardellini to have struck up an interest in each other.
The pair ended up dating for five years, during which they made several red carpet appearances and posed together for many press pictures.
Segal and Cardellini were, however, not meant to be as they later broke up, and interestingly, their split served as an inspiration for the popular comedy "Forgetting Sarah Marshall."
Segal explained that his breakup with Cardellini was similar to the opening scene in his 2008 rom-com "Forgetting Sarah Marshall," starring Mila Kunis and Kristen Bell.                          
HOW IT STARTED
Cardellini first met Rodriguez in grade school when she was just ten years. He was 11 at the time and reportedly the new kid at her school. Rodriguez had gnarly skills that caught the actress's attention, and that was the beginning of a friendship that would last for years.
In June 2013, Rodriguez took his and Cardellini's relationship a step further when he proposed, and expectedly, the actress said yes!
It was not until 2010 that the pair started seeing each other in a romantic light. They soon started dating, and in 2012, they welcomed their daughter.
MOTHERHOOD JOURNEY
In 2011, just a year after Cardellini and Rodriguez started dating, the pair announced that they were expecting their first child together.
Detailing her pregnancy experience later that year, Cardellini admitted that she was very sick in the earliest stages but added that she was enjoying the process.
The actress also shared her excitement about becoming a mom but also said she was not yet prepared for her daughter's arrival.
But prepared or not, it was nothing but joy for Rodriguez and Cardellini on February 29, 2012, when their daughter Lilah Rose was born. 
The actress would later open up about the day she had her baby, noting that delivery was very difficult for her, and they ended up having a c-section.
But beyond her pregnancy and delivery pain, Cardellini also faced a new challenge trying to balance motherhood with her career.
The actress admitted that due to her busy schedule, she couldn't put Lilah to bed sometimes. On other days, not only did she get to put the little one to bed, but she also got to drive her to school.
THE ENGAGEMENT
In June 2013, Rodriguez took his and Cardellini's relationship a step further when he proposed, and expectedly, the actress said yes!
The heartwarming proposal featured some of Cardellini's closest family and friends, as well as their daughter, who was only one at the time.
However, since the engagement, Rodriguez and Cardellini are yet to announce a wedding date, implying that the couple is in no rush to get married.
Speaking about this, Cardellini explained that she and Rodriguez were making the most of their time together and enjoying the love they have created for themselves.