Woman Reunites with Heroic Bartender Who Saved Her from the Attention of Creep in a Bar
In a sweet moment, a woman has been reunited with the heroic bartender who rescued her from harassment using a fake receipt.
A Tampa Bay area bartender quickly became a hero after pulling a fast stunt to help save one of his customers from harassment by sending her a fake receipt to show he was looking out for her.
Trinity Allie had her time at a Florida bar interrupted by a creep who kept on pestering her. The observant bartender Max Gutierrez assured Allie that he was aware of the situation and asked her to signal him when she needed assistance.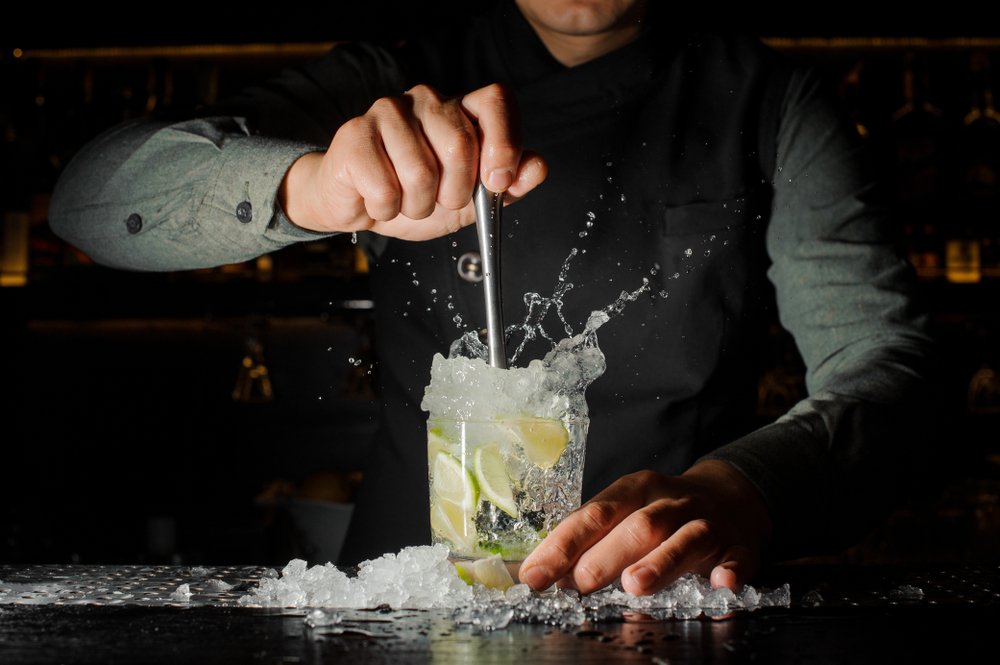 After the moment-saving episode, Allie reunited with Gutierrez to show her gratitude and shared a picture of their meeting on her Instagram where they posed together, looking all smiles.
The bartender has quickly become an internet sensation for his bravery and kind heart, which many have described as possibly life-saving. In the note he sent, Gutierrez asked Allie to put her ponytail on her shoulder if the stranger was bugging her, and he would have him removed.
This man was harrassssing me and my friend and the bartender passed this note to me acting like it was my receipt ! Legit the type of bartender everyone needs pic.twitter.com/kGTGekNFgl

— trinity👑✨ (@trinityallie) June 14, 2021
Allie explained that the moment was special for her because no bartender has ever come to her rescue, and that was why she wanted Gutierrez's kindness to go viral, adding that more bartenders like him were needed.
She believes that the evening would have had an unimaginable ending if the heroic bartender did not step to the task and come to her rescue. She explained that if the pestering stranger had followed her home, things might have ended badly.
Some people noted that Gutierrez's actions had restored their faith in humanity.
I made him pose for this after the guy left lol just to show my appreciation

— trinity👑✨ (@trinityallie) June 14, 2021
Allie admitted that it is not unusual for her to catch the attention of admirers, but some people refuse to take no for an answer and decide to go all the way until they get their wish granted.
The St. Pete resident, Allie, is also in the business of bartending. She revealed that she never had to use their secret signal as Gutierrez came to her aid immediately after the man became physical with her.
Gutierrez is finding it difficult to get used to his newly found fame after seeing himself receive goodwill messages from across the world with his new fans calling him their hero.
Some people noted that Gutierrez's actions had restored their faith in humanity, but Gutierrez believes he was not trying to save the day when he stepped up for Allie but was merely doing his job.
Reunited ! pic.twitter.com/ZPhVGyVun1

— trinity👑✨ (@trinityallie) June 22, 2021
Gutierrez credits his bartender mentors for helping him understand customers' body language and know when they are in danger, and act swiftly on their behalf.
His boss at No Vacancy, Stephen Schrutt, is proud of his now-famous employee and remarked that he wants other staff to take after their popular colleague and ensure their customers are always safe.