Teyana Taylor Shares Dedication Post for 'Beloved' Husband Iman Shumpert's 31st Birthday
In a sweet social media post, singer and actress Teyana Taylor recently paid tribute to her husband, basketball player Iman Shumpert, on his 31st birthday.
Teyana Taylor is blessed with an incredible career in the entertainment industry. On top of that, the singer-actress is beyond grateful to have a supportive husband, NBA star Iman Shumpert. 
Recently, Taylor shared on Instagram five photos alongside a loving message dedicated to her husband on the occasion of his 31st birthday. She and Shumpert have been married for four years.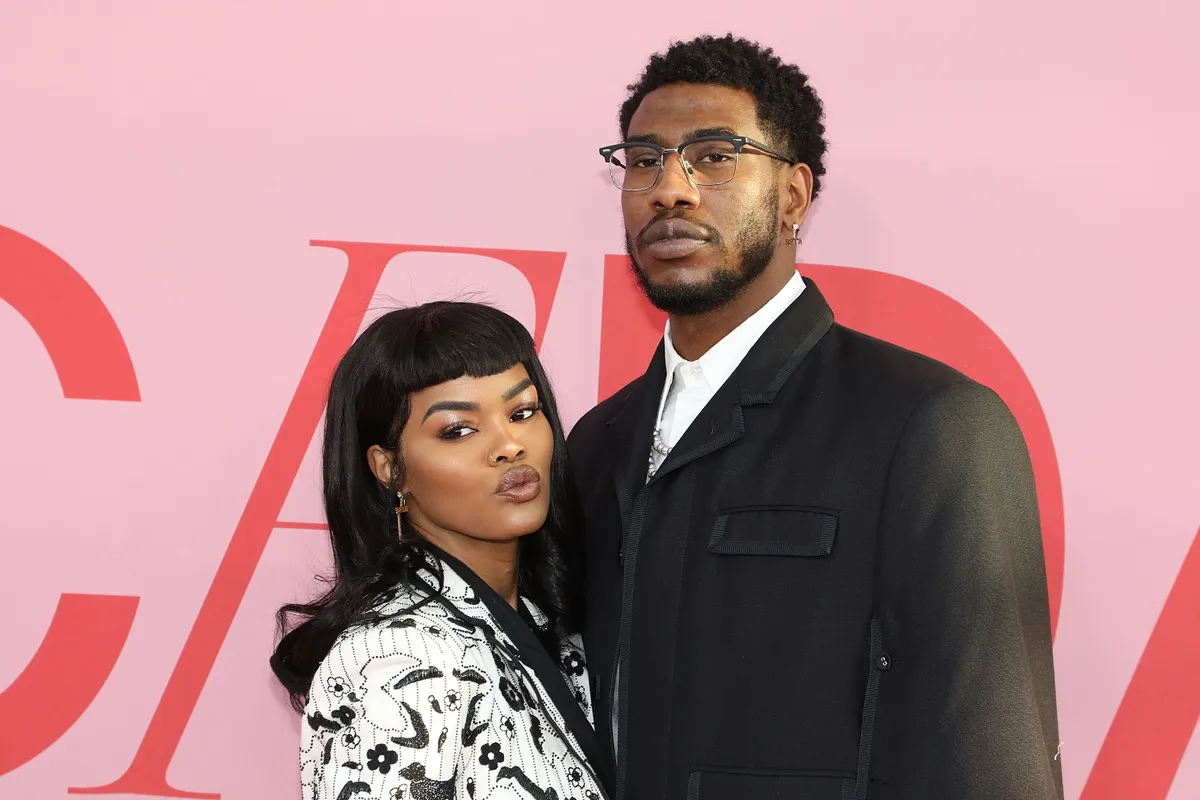 Taylor included a snap where she and Shumpert faced each other, smiling while at a social event with clothing apparel Pretty Little Thing. She wrote in the caption:
"Toast up for one of the most beautiful hearts in the world… 🥂"
Another picture of the couple was taken in a parking area. Besides their snaps, she also added a cute photo of Iman playing with one of their kids while on set.
Taylor, who shares daughters Iman Tyla, 5, and Ru, 9, with Shumpert, sweetly addressed the latter as her "forever beloved" husband. Her birthday post racked up over 1 million likes.
Taylor is not only a successful actress and musician but she is also an accomplished dance choreographer.
Thousands of fans felt the doting mom's intense love for her husband, with whom she tied the knot in 2016. An admiring follower gushed, "My fav couple."
Taylor and Shumpert's unbreakable bond amazes many supporters. Recently, the multi-hyphenated actress gave their fans a glimpse of their relationship on their new reality show on E!.
Titled "We Got Love Teyana & Iman," the reality TV series features the couple's lives as they juggle their respective careers and raising their two little daughters. 
Their reality show comes after renowned Maxim Magazine hailed Taylor as the "Sexiest Woman Alive." She topped the HOT 100 list, which includes Jennifer Lopez and Megan Thee Stallion. 
Taylor is known for her fit physique, particularly her impressive abs. In a separate post, Taylor expressed how important the cover shoot was for her as a mom, wife, and career woman.
Since entering the limelight, the multi-talented star has been working her way up to become the person she is now. She appeared in several movies, including "Coming 2 America" and "Honey 4."
Taylor is not only a successful actress and musician but she is also an accomplished dance choreographer. She gained fame for choreographing Beyonce's "Ring the Alarm" video.