Daily Joke: Sleepy Wife Surprises Her Fisherman Husband
Today's joke is about a husband who went fishing every day. One day, he stayed home because of bad weather and went back to bed with his wife.
A man goes fishing every Saturday morning. He wakes up early, before the sunrise, eager for a day of fishing. He will make himself a lunch, pack his rod and reel, hook up his boat, and head out for a long day on the water.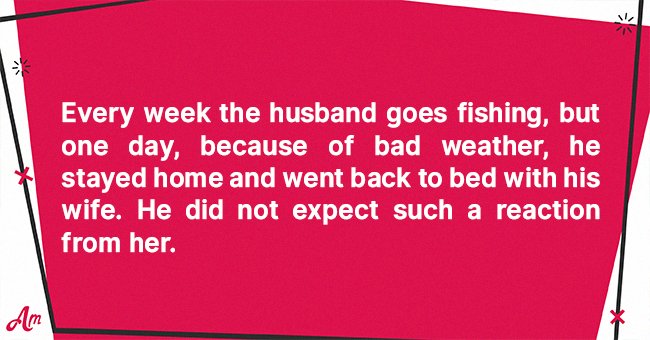 One Saturday morning, the weather was horrible. However, he decided to still head out for the day.  He prepared his lunch, packed an extra raincoat, hooked his boat on his truck, and headed out of the garage.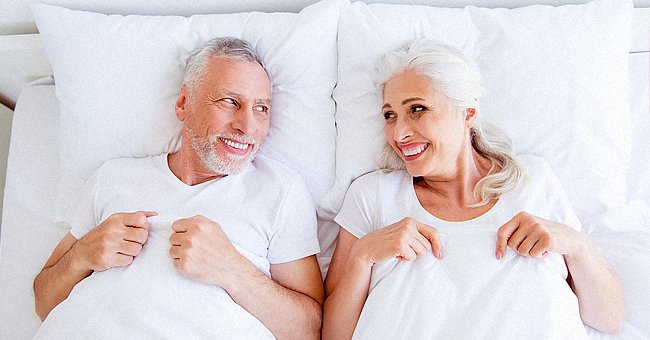 As he came out of his garage, it was raining heavily, similar to a torrential downpour. The rain was furiously pouring from his gutters, and the street drains started to flood. The man noticed the wind was howling too. 
The trees on his street were beaten by the wind in every direction. The man decided to drive down his street hoping the weather might improve, but as he drove, it only got worse.
The avid fisherman got about halfway to his favorite fishing spot when it started snowing. The snow was mixing with the rain, causing a slurry of frost and mud in the road. To make matters worse, the thick snow made it impossible to see further than a couple of feet. 
At that moment, a news reporter on the radio warned citizens to stay inside as the man's area was expected to be hit by a blizzard. So the man turned around and headed home, as there was no way it would be safe to be out at sea. 
He headed home, unloaded his boat, and packed away his rod, reel, and all of his fishing tackle. His mind changed to something else as he undressed and slipped into bed next to his sleeping wife. 
He cuddled up behind her and whispered, "The weather is so terrible out there." The wife sleepily replied, "I know, and to think my stupid husband is out there trying to fish."