Boris Kodjoe & Nicole Ari Parker's Date In France Proves Their Love Is Still Strong After 16 Years of Marriage
Boris Kodjoe and Nicole Ari Parker make up one of Hollywood's sexiest couples. Find out more about their beautiful relationship and marriage. 
Actors Nicole Ari Parker and Boris Kodjoe have been married since 2005. The couple shares two children, son Nicolas Neruda Kodjoe and daughter Sophie Tei Naaki Lee Kodjoe. 
Despite being married for sixteen years and two kids, the couple remains deeply in love to the extent that one will think they just started dating. They showed their incredible love and sweet bond in a recent post Boris put up on Instagram.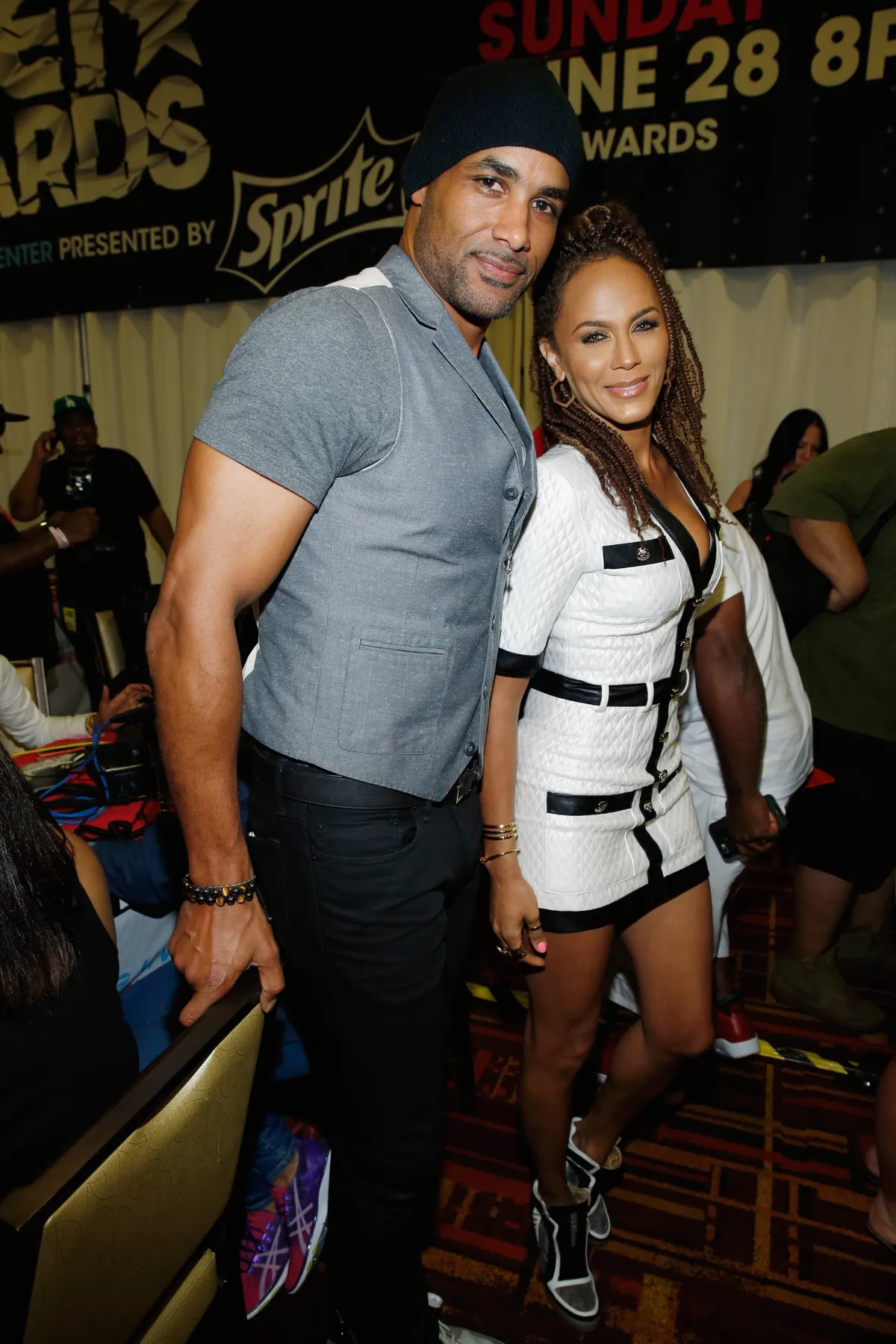 BORIS AND PARKER NEED NO DISTRACTIONS
Last Friday, Boris shared a picture showing him and his beautiful wife posing while they were out on a date. In the snapshot, Parker wore a black dress and sat on a chair. She rocked blonde curls and stared into the distance. 
Boris sat behind Parker and leaned towards her. He wore a gray top, which he matched with a printed face cap. The photo Boris shared was lovely, and he added a hilarious caption. It read: 
"When the kids come running around the corner and you freeze so they won't notice you because all you want is a moment alone with your person. ❤️🙏🏾😊." 
Unsurprisingly, many fans took turns gushing over Parker and Boris' beautiful marriage. One fan hailed them as one of the most beautiful couples ever. Many more fans shared similar sentiments, while others found the post's caption hilarious and commented using several emojis. 
Parker expressed how she missed having a boyfriend and how she gets excited with flirting.
HOW DID THE COUPLE MEET? 
Parker and Boris have an incredible love story, which began when they met on the set of the old Showtime television series "Soul Food." During a 2015 interview with the New York Post, the couple opened up on their marriage.
When asked how their relationship transitioned from them playing lovers on "Soul Food" to becoming real-life lovers, Parker said it was God's doing, while Boris said: 
"At first we were very hesitant because we were aware of the cliché [of actors falling in love] [...] We fought it until the whole crew begged us to finally get together."
PARKER PRAYED TO MEET BORIS
In October 2018, Parker revealed her prayer to God while searching for a partner. She shared details of her conversation with God in an Instagram post. The actress' prayer included making a list of all she wanted in a partner. 
However, God asked her if she was ready for the man of her dreams. After examining herself, Parker realized she needed to care for herself physically and mentally. 
Hence, she came up with a personal list of things she needed to do to build herself to become better. After working on herself, Boris walked into her life to bless it. 
STILL GOING STRONG
Since tying the knot, Boris and Parker have celebrated multiple wedding anniversaries, with each celebration being more memorable than the last. In 2017, the couple celebrated 12 years of marital bliss in the most romantic way by sharing unforgettable messages about their love. 
In his post, Boris thanked his wife for being herself unapologetically and always finding the light even when the curtains are shut. He also appreciated her for being kind and graceful to their kids and for continuing to write their amazing stories with him. 
Meanwhile, Parker shared an adorable photo of herself and Boris cuddling each other. In the post's caption, she prayed for more years with him. 
In 2018, the couple marked 13 years of being married, and Boris melted hearts with his heartwarming tribute to his wife by stating 13 reasons he loves being married to her. 
THE SCANDALS IN THEIR MARRIAGE
It is not easy to find a Hollywood marriage without scandals, but Boris and Parker have maintained a steady union free from conflict. However, there were rumors of troubles in their marriage last year after Parker expressed how she missed having a boyfriend and how she gets excited with flirting. 
Parker made those feelings known during an Instagram Live session her husband also attended, and some people thought it was odd for her to say that in front of him. Hence, they believed something was amiss. 
However, Boris calmed those fears by making an Instagram post where he explained that Parker's words came during a #QuarantineCrazy chitchat in an hour-long conversation on their best friends' new show. 
Boris further explained that the portion of the conversation which fans saw was a short clickbait to get their attention and was meant to give hope to people who have been together for a long time.
He also said his wife was right because boyfriend and girlfriend time matters. Boris warned fans not to tag him with any talk that had to do with him and Parker's cheating rumors as they were nonsense.
It is great to see Parker and Boris always determined to fan the flames of their relationship and keep their love burning. Hopefully, they will continue experiencing more marital bliss.