Take a Look Inside 'Fast & Furious' Star Tyrese Gibson's Luxurious Atlanta Mansion Boasting Giant Transformer Statues
One of the prominent names in the hit franchise "Fast and Furious," Tyrese Gibson, has an eye for luxury and recently bought himself a dream home with a giant transformer statue.
42-year-old Tyrese Gibson is one of Hollywood's most successful singers with an equally successful career in the film industry, with several hit jams and movies to his credit.
Gibson has always been in the spotlight for various reasons, especially in his personal life. But recently, his dream home in Atlanta became the latest thing to grab the headlines.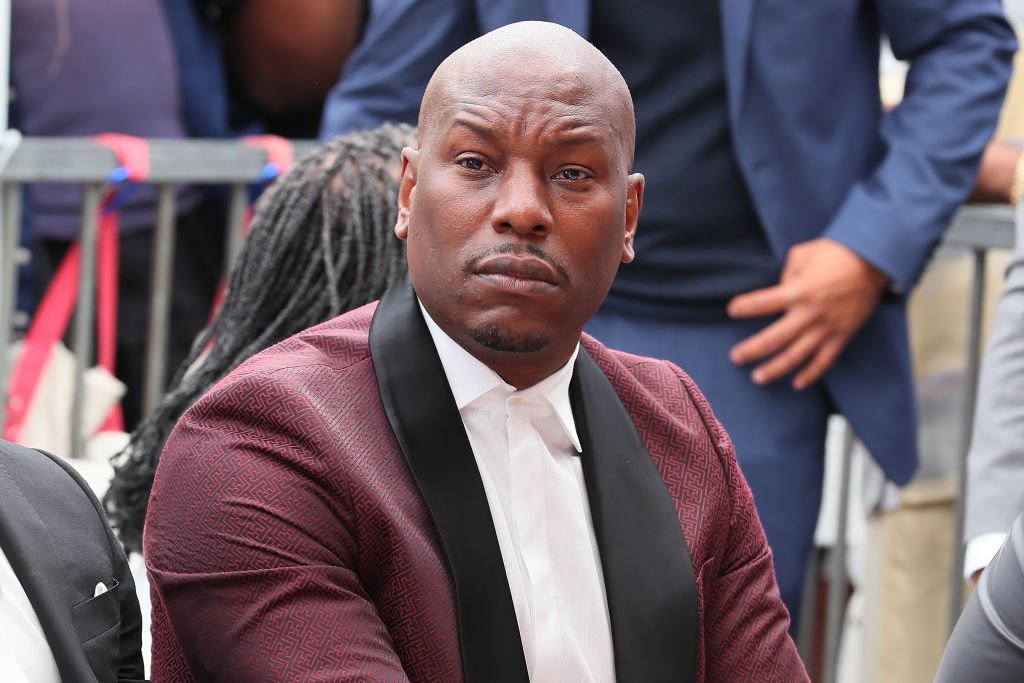 HOUSE WITH A GIANT STATUE
Gibson might be a popular name from the famous "Fast and Furious" franchise, but aside from luxury sport rides, the musician also has an eye for cooking up fancy dream homes.
The 42-year-old loves to be rich and famous, and he showed how rich he is in his Atlanta mansion, which features a lot of modern equipment alongside an attention-grabbing transformer statue.
Having a glimpse of Gibson's home will be a dream come through for every fan who would give everything to tour the French Chateau-style mansion in Atlanta.
Growing up in deep poverty, the movie star had always dreamed of having castles, mansions, and luxury rides in his name, and as soon as the cash came flooding in, Gibson ensured to make his dreams come true.
The 25,000-square-feet seven-bedroom estate with two 16-foot-tall Transformer statues is where the "Fast and Furious" star now calls home. The house plays host to gold-laced items and exquisite chairs.
Gibson explained that he wants his friends to feel the energy and the comfort of his dream home. It took two months for Sue Wishengrad, the luxury home designer, to shop for the items in the house.
To decorate and add spice to each room, Mona Stephen, owner of Atlanta-based M One Design Group, spent weeks on the job. At the end of the day, the home was simply a product of magic.
Despite the end of his marriage to his second wife, Samantha Lee, Gibson made it clear that he is yet to give up on having his family reunited.
The stunning mansion features a three-island kitchen, a hangout room that spells a combination of comfort and grandness. Several fur throws and decadent candles are placed all through the house.
A kingly dining room inspired by Gibson's trip to the middle adds color to the house. The house also features a breakfast room that sits under a chandelier and custom curtains. Gibson's one dream is that his home will be a den of love for every visitor.
GIBSON BOUGHT HIS MOM A HOUSE
Although he is a famous celebrity with his fanbase numbering in millions, Gibson tries his best to be a good son to his mother. Having experienced a tough childhood, the 42-year-old made sure to make his mom feel the weight of his pockets.
The singer announced that he had bought his mother, Priscilla Murray Gibson, a house despite how her actions robbed him of a lovely childhood. Gibson revealed that his mom had changed her ways and turned her life for good, and the house was a gift to show how proud he was of her.
Late last year, Gibson took to his social media to ask for prayers for his mother, who had spent some days in a coma. His post was met with kind comments and support from his fans and friends.
He later announced that his mother was recovering and was out of the induced coma. He revealed that she was making huge progress and was able to breathe on her own.
RELATIONSHIP CRISIS
Gibson has found himself embroiled in a series of relationship crisis with his ex-wife Norma Gibson who he continuously fought over child support claims, and his second wife, Samantha Lee, who accused him of locking his family out of his mansion.
Gibson has frequently denied all charges levied against him and maintained his innocence. However, his child support court battle with his first wife Norma ended in his favor after a judge ruled that there was a limit to what he should pay.
Despite the end of his marriage to his second wife, Samantha Lee, Gibson made it clear that he is yet to give up on having his family reunited as he vowed to do all he can to get her back.