Harry Reportedly Holds Grudge as He Was Always 'Dirty Rascal' while William was 'King of the Castle'
Prince William and Prince Harry have allegedly built a strong feud against each other over the years. A royal biographer claimed Harry held a grudge against his older brother because of their roles.
Royal siblings Prince William, 39, and Prince Harry, 36, are set to reunite for the first time since their grandfather, Prince Philip's funeral on Thursday. The pair will be attending the unveiling of their late mother's statue.
Princess Diana's statue will be unveiled in the UK and the siblings will hopefully mend their ongoing rift. Things between the duo have been tenser since Harry's March tell-all interview with Oprah Winfrey.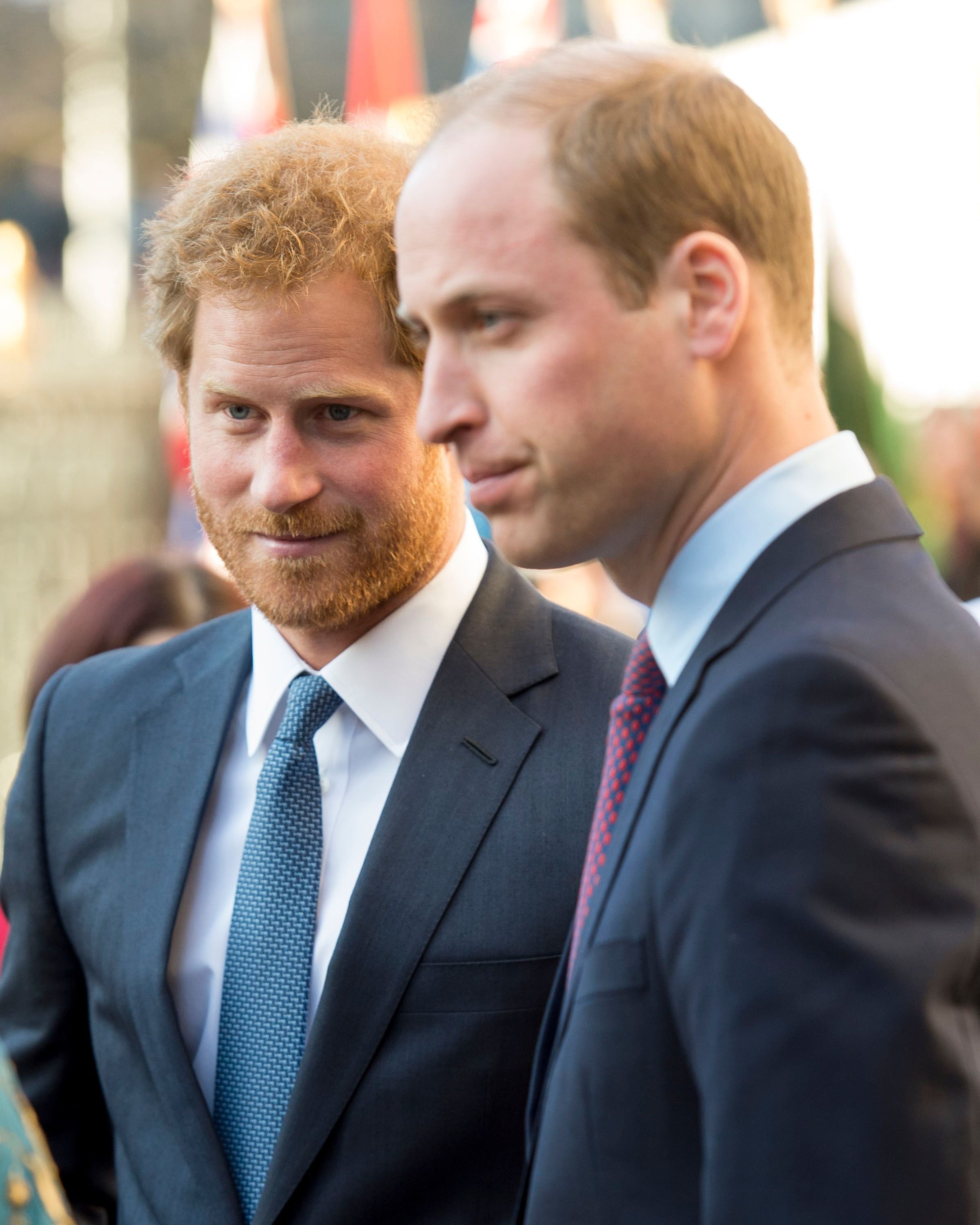 On Wednesday, Robert Lacey, royal biographer, and consultant to Netflix's "The Crown," was interviewed by the "Today" show Australia. He shared that the possibility of the end of the sibling's feud was close.
After William and Harry failed to mend their relationship in April 2021, at Philip's funeral, it was hoped that this second meeting would be the perfect grounds for such a task.
Lacey explained how Harry had always been "the dirty rascal" growing up. In turn, the biographer said William was seen as the "king of the castle" and that made Harry hold an apparent grudge.
Funny enough, William used Lacey's words to describe his firstborn child, Prince George, during an interview after the boy was born in 2013. The duke described his son fondly as "a little bit of a rascal."
Prince Harry and William's feud explained - 'riling' Meghan advice to racism rowhttps://t.co/xWB2CVUage pic.twitter.com/8O9QJKcKRX

— The Mirror (@DailyMirror) July 1, 2021
Seems Harry and his brother actually have a lot more in common than they would admit. For his part, the Duke of Sussex pretty much has his own twin, in looks for now, with his firstborn son, Archie, 2.
Lacey shared how the resentment in Harry festered, leading him to relocate, in part, to the US with his wife, Duchess Meghan. Before he even got married another incident occurred between the siblings.
"I don't go by the rule book"

Remembering Princess Diana on what would've been her 60th birthday 🕊️#Diana60 pic.twitter.com/roqn77tIm6

— Dionne Grant (@DionneGrant) July 1, 2021
Lacey noted that the feud was probably cemented between the brothers when Harry got badly treated by the Royal Family and the public when he was 20 after he infamously dressed up as a Nazi for a party.
However, both siblings had made the choice but only Harry got to bear the brunt of it. The rift between the pair became stronger when the Duke of Sussex married his wife in 2018.
Rumors of a feud grew when the couple moved away from Nottingham Cottage in London to Frogmore Cottage in Windsor, England. The Sussexes seemed to be distancing themselves from William and his wife Duchess Kate.
In 2019, the rumors were fanned again after the Sussexes split their royal charity from the Cambridges. Everything went downhill in January 2020 when the Sussexes stepped down from their senior royal duties.
This month's statue unveiling will occur on what would've been Diana's 60th birthday. For her part, the Queen has uttered support to the Sussexes despite Harry further berating the Royal Family in public in recent months.  
William and their father, Prince Charles, 72, were apparently deeply hurt by Harry's behavior. Things between Harry and William weren't always this bad as they once shared grief when they lost their mother in 1997.
Kensington Palace have made their first announcement about the Princess Diana statue unveiling on July 1. Prince Harry and Prince William will be joined at the Sunken Garden event alongside the statue committee, sculptor Ian Rank-Broadley, and garden designer, Pip Morrison. pic.twitter.com/e9FbBKJJpI

— Omid Scobie (@scobie) June 25, 2021
However, since then, they've grown apart with conflicts over Harry's wife, royal staff, public life, royal duty, and individual future directions. It's hoped that their late mother will influence their bond once more.
"BBC" anticipated that being around the statue together might help break their emotional shells and allow them to bond over their shared loss, which happened when William was 15 and Harry, 12.
Lacey, who happens to be the author of the book "Battle of Brothers," also felt that a reconciliation at the Princess of Wales statue's unveiling would "do proper honor to their mother's memory."
The Kensington Palace unveiling was set to be an intimate affair with a handful of guests. William and Harry are expected to be joined mostly by their mother's Spencer family relatives and no other Royal Family members.