Daily Mail: Lip Reader Claims Prince Harry & Prince William Approached Unveiling Princess Diana Statue Differently
The Royal Family paid tribute to the late Princess Diana on Thursday, and her youngest son Prince Harry flew down to England for the statue unveiling ceremony.
The Duke of Sussex, Prince Harry, joined his brother Prince William for their late mother's unveiling ceremony on what would have been Princess Diana's 60th birthday on July 1.
A lip-reading expert, Jeremy Freeman, who watched the statue unveiling, claimed the royal siblings had a different approach to their mother's statue unveiling.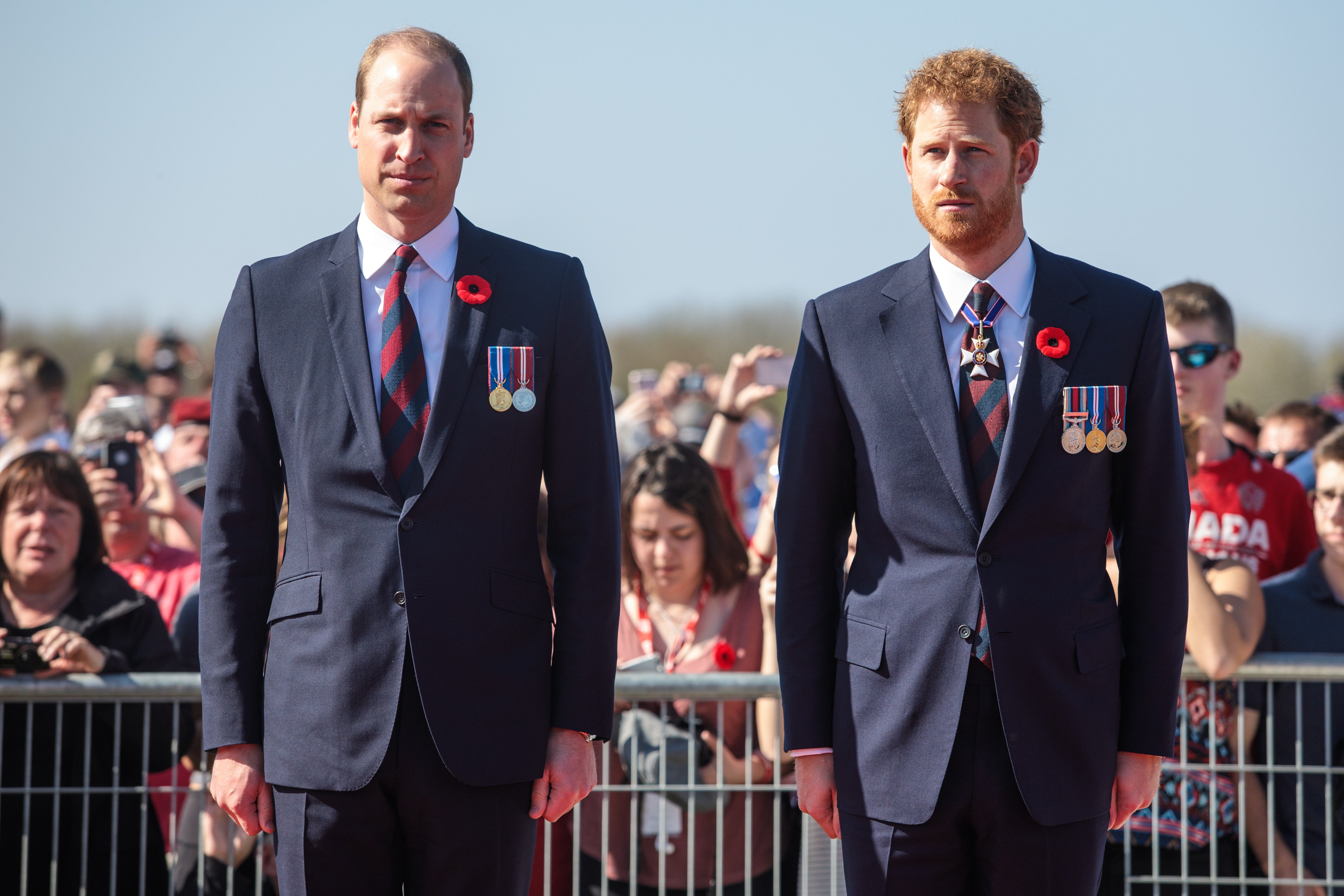 LIP READING DECODED
Prince Harry, 36, was reunited with his brother Prince William, 39, at Kensington Palace, where together they unveiled a statue of their beloved mother after a tumultuous 18 months of their feud.
They unveiled a sculpture created in her honor by Ian Rank-Broadley and placed in the remodeled gardens their mom loved, all packed with her favorite flowers and plants.
According to Freeman, the pair took a different approach to the unveiling after being offered advice on how to remove the cover, with one man advising them: "As you pull it, it'll slide over and drop, okay?"
While Prince Harry assured his older sibling: "We will be okay," the Duke of Cambridge responded: "I didn't want anything to go wrong. It's important we unveil right."
After being guided to correct the step, the father of three demonstrated how he believed it should be pulled, to which Prince Harry told him: "Let's just yank it!"
Following the reveal, Freeman observes that a delighted Prince Harry said: "We did it!" Wow! Isn't that amazing," to which Prince William added: "What a reveal."
The duo was seen engaging in conversation on the grounds of Kensington Palace moments before the grand unveiling. When they walked down the steps before the unveiling, Prince William said: Oh my, this is amazing." The father of two agreed: "This is spectacular."
THE BODY LANGUAGE
Many people were eager to see how the brothers would interact with each other at the event, following months of tension and rift. However, they appeared to be friendly with one another.
A body language expert, Patti Wood, echoed the same sentiments. In an interview with Marie Claire, Wood revealed she was amazed by how the princes first appear coming down the stairs utilizing a similar body language that they have displayed over the years.
The pair both tilt their heads to the side and curve slightly sideways while walking, swinging one arm down as the other does a comfort cue shield over their stomach.
Wood said it is significant that the royals did not greet the guests together like they used to and explained she has analyzed their behavior at events for over 20 years.
"Even when they're with their spouses or family, they have often stayed very close to each other and took turns to greet other people," said Wood.
She noted that Prince Harry is always last but close to his brother by a few feet rather than distancing himself, especially at the recent event.
What she found intriguing at the ceremony was when Prince Harry gestured for one of the family members to come over to him and Prince William.
At the same time, it highlighted the Duke of Cambridge's discomfort alongside his sibling, who tried to get his full attention and engage him in conversation. Prince Harry's efforts showed his desire to connect with him while Prince William chose to look away.
PRINCE PHILIP'S FUNERAL
Looking back at their interaction during their grandfather Prince Philip's funeral in April, the royal siblings were brought back together again by death and were seen engaging in conversation as they left St George's Chapel.
They appeared to be friendly towards each other at the service. According to The Express, Prince William took off his mask and told Prince Harry: "Yes, it was great, wasn't it?" to which Prince Harry replied: "It was as he wanted."
Their body language was also dissected by body language expert Judi James who claimed while Prince Harry walked beside Peter Philips and lined up with his brother, he appeared to be performing the body language of subtle bravado.
"Looking about and even chatting to some of the royals behind him but looking rather less confident as he emerged to walk behind his grandfather's coffin," she revealed.
While Prince William "strode looking straight ahead and giving nothing away in terms of any acknowledgment of his brother, Harry performed a couple of self-comfort rituals that hinted at levels of suppressed anxiety," James explained.
MIDDLETON'S ABSENCE
At his mother's unveiling, Prince William attended the event solo without his wife Kate Middleton and their three kids despite her desire to be present.
"Out of respect for Prince Harry and Prince William, the royal family wanted it to be just about Diana's sons and not a huge public affair," an insider told Closer Weekly.
The source added the Duchess was without a doubt supporting her husband while physically not being there and really wanted to attend, but the family decided otherwise.
THE ROYAL FEUD
The unveiling came at a time of family feud as the princes put up a united front even though their relationship is strained. Sources revealed they have barely communicated, and there is mistrust between them with deep upset.
The sibling rivalry has played out in the public eye several times. There have been conflicts over Prince Harry's wife Meghan Markle, royal staff, living in the limelight, duty, and future direction.