Marlon Wayans' Only Son Shawn Makes Rare Appearance in Video with Dad & Fans Praise Their Undeniable Likeness
Comedian and actor Marlon Wayans left fans gushing after he posted a video featuring his only son, Shawn Howell Wayans. Their resemblance is uncanny. Take a look at their video.
Despite his timeless popularity, actor and comedian Marlon Wayans managed to raise two beautiful children away from the spotlight. In a rare appearance on social media, one of his beloved kids caught fans' attention.
Marlon delighted thousands of fans when he posted a video on Instagram that featured his dashing 19-year-old son, Shawn Howell Wayans. "Handsome just like his daddy," a fan gushed.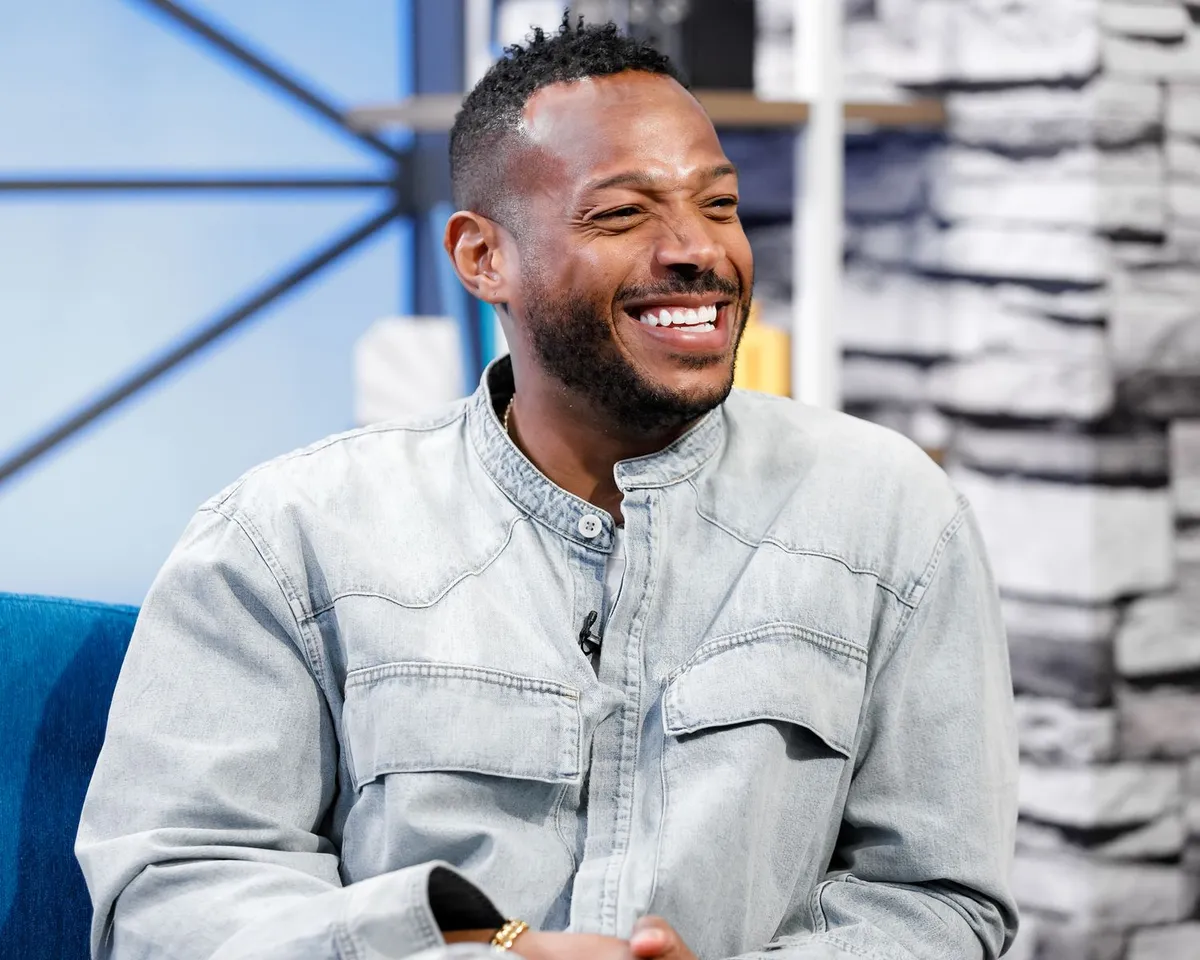 The father-son duo made a one-minute clap-back reaction video on different TV shows. They took turns identifying celebrities as they commented about their role. After watching a scene on "Alias," Shawn said:
"Is that Julia Roberts?"
The "Scary Movie" actor made a surprised look over Shawn's hilarious remark and answered "no," since the actress in the series is Jennifer Garner, not Roberts. His son turned shy as he watched their video.
While watching a clip from the "Degrassi" TV series, Marlon and Shawn looked at each as they tried to identify an actor who looked familiar to them. He and his dad both thought it was rapper Drake. 
Observant fans noticed the duo exhibited similar features in their faces, eyes, expressions, and gestures. "Shawn looks just like his father..." wrote one user. 
More followers expressed their admiration for Shawn, noting that he has the potential to become a Hollywood actor like his famous father. Another one chimed in to describe the 48-year-old actor and his son as "cute."

Even though fans loved to see Shawn follow in his father's footsteps, he seems to have a different interest. Basketball appears to be his favorite sport. 
Because Marlon cheated, his children and Zachary became angry with him.
"The Wayans Bros." actor proudly shared a clip of Shawn playing the sport at Bishop Alemany High School in Los Angeles. The future basketball star appeared serious and focused on giving his best on the court. 

In addition to his son's impressive basketball skills, Marlon was also proud of Shawn's graduation from The Buckley School amid the pandemic last year. He posted a snap of his son holding his diploma. 
Just as he is supportive to his son, the "Fifty Shades of Black" actor also shows his love for his 21-year-old daughter, Amai Zackary. His daughter has been open about her sexuality in public, and he is proud of her.
The "White Chicks" star penned a sweet message for his openly gay daughter, saying that he would not change anything about her. Marlon maintains his unconditional love for Amai. 
While some people were disappointed by Marlon's beliefs and his support for Amai, others expressed admiration for the "Little Man" actor's kind and truthful nature.
If there are any characteristics that Marlon would like both Shawn and Amai to inherit from him, he said it would be his kindness. "I want them to live life and be happy," he added.
Marlon shares his two children with his ex-wife Angelica Zachary. They were married for eight years until they finalized their divorce in 2013 after the comedy writer allegedly cheated on her. 
The "Respect" actor's photos showed him hanging out with a mystery woman on board a yacht in St. Barts. Because Marlon allegedly cheated, his children and Zachary became angry with him.
Amid a rough ending, the former couple has maintained good ties and has continued co-parenting their children with their best efforts. Marlon still holds his ex-wife in high regard and considers her an important part of the family.