Sylvester Stallone Looks Ageless Alongside Supermodel Daughters & Wife As He Turns 75
Hollywood star Sylvester Stallone celebrated a big milestone in the company of his wife and daughters. The actor shared images of him and his family and birthday cake on social media.
On Tuesday, July 6, 2021, Sylvester Stallone celebrated his 75th birthday. The "Rocky" actor took to his personal Instagram account to share pictures from his birthday celebration that included family.
In one post, the star uploaded an image that showed him flanked by his wife and daughters. Sylvester stood alongside his wife, Jennifer Flavin Stallone, 52, and their daughters Sophia, 24, Sistine, 23, and Scarlet, 19.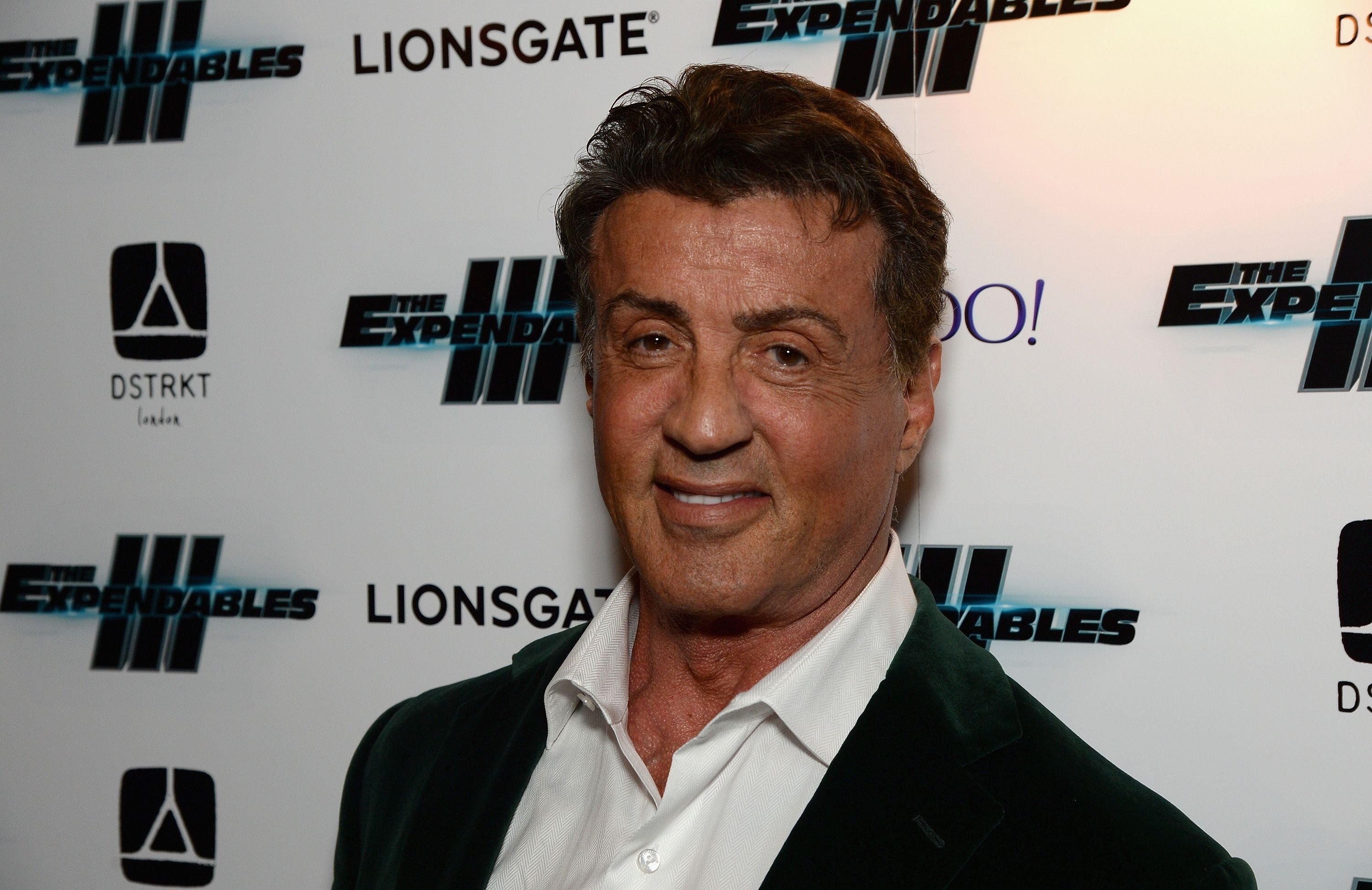 The star's other child, Seargeoh Stallone, from his previous marriage to Sasha Czack, didn't feature in the photo. Sylvester's oldest son was Sage Stallone, who died in 2012, and his mother was Starlin Wright.
The image the star shared appeared to have been taken inside his home in his kitchen. The captioned revealed the appreciation he felt by the presence of family and wrote:
"And my wonderful family is the best birthday present I could ever receive!!!"
In a second post, the star who didn't look 75 appeared alone while holding a birthday cake. The picture on the dessert was his likeness, and it read "ROCK ON—75! Happy Birthday Sly!," with the caption:
"I am so grateful for all the people that I love that I have in my life so fulfilling!"
Stallone explained that he'd walked into Gunners Fitness gym to find the cake waiting for him. The actor also got birthday messages from his daughters on social media, with Scarlet sharing a family album photo with her post.
The picture showed her father making meatballs, and she wished him a happy birthday but begged him not to cook again. Last month, Scarlet graduated from high school.
Sophia's birthday post included some lovely images of her with both of her parents. The celebratory photos included a beautiful collage from when she was just a baby.
Sistine also commemorated the day by sharing a short video of Sylvester in costume as Rocky. The post also included some throwback images and a happy birthday message.
Speaking about his family, Sylvester and his wife recently celebrated their 24the wedding anniversary. The actor took to his Instagram account again to celebrate the milestone with a photo of him and his wife.
The anniversary was on May 17, 2021. His supermodel wife took to the comments section to celebrate the day and noted that the past twenty-four years had been the best ones for her.
The pair first met in 1988 at a restaurant in Beverly Hills, California, when Sylvester was at the height of his acting career. Between 1988 and 1994, they dated on and off before taking a break for a year and reuniting again after.
The boxing movie [Rocky IV] saw Sylvester [Stallone] being hospitalized in the intensive care unit for nine days…
They got married in a civil ceremony in 1997 at London's The Dorchester Hotel. Jennifer and "The Expendables" actor then had a chapel ceremony later on at Blenheim Palace in Oxfordshire.
Their oldest daughter, Sophia, was born on August 27, 1996, in Miami, Florida. Sistine joined the family on June 27, 1998, in Los Angeles, California, and the youngest, Scarlet, arrived on March 25, 2002, in California.
Their half-brothers from Sylvester's first marriage are Seargeoh, who was born in 1979, and Sage Moonblood, who died of heart disease on July 13, 2012, at the young age of 36.
With regards to his acting career, the flick "Rocky IV" turned 35 last year! The boxing movie saw Sylvester being hospitalized in the intensive care unit for nine days after Dolph Lundgren hit him too hard while making the movie.
Sylvester reprised his role of Rocky Balboa in the first two "Creed" installments; however, The Hollywood Reporter (THR) said he wouldn't appear in the upcoming "Creed III," but no reason was given as to why.
"Creed III" is set for November 23, 2022, release. Sylvester served as Michael B. Jordan's character's mentor in the franchise - the young actor starred as the son of Sylvester's former rival, Apollo Creed.
Besides reprising his role and directing, Jordan will also produce the film, according to THR. The publication also claimed Tessa Thompson and Phylicia Rashad would also be reprising their roles.