LL Cool J Looks in Love with Wife of 25 Years Who Stuns in Gorgeous Ruffled Dress on Luxurious Italy Vacation
American Rapper LL Cool J and his wife Simone were couple goals in a series of posts shared on the latter's Instagram page. The raving beauty shared snapshots from moments during a vacation in Italy, and it was lovely.
After twenty-five years of marital bliss, American rapper and actor LL Cool J appears in love with Simone Smith. Time and again, the pair have flaunted their love on social media, and it has proven to be enviable.
Recently, Simone took to her Instagram page to share lovely images of herself and LL Cool J looking dope during a well-deserved vacation in Italy with some family friends.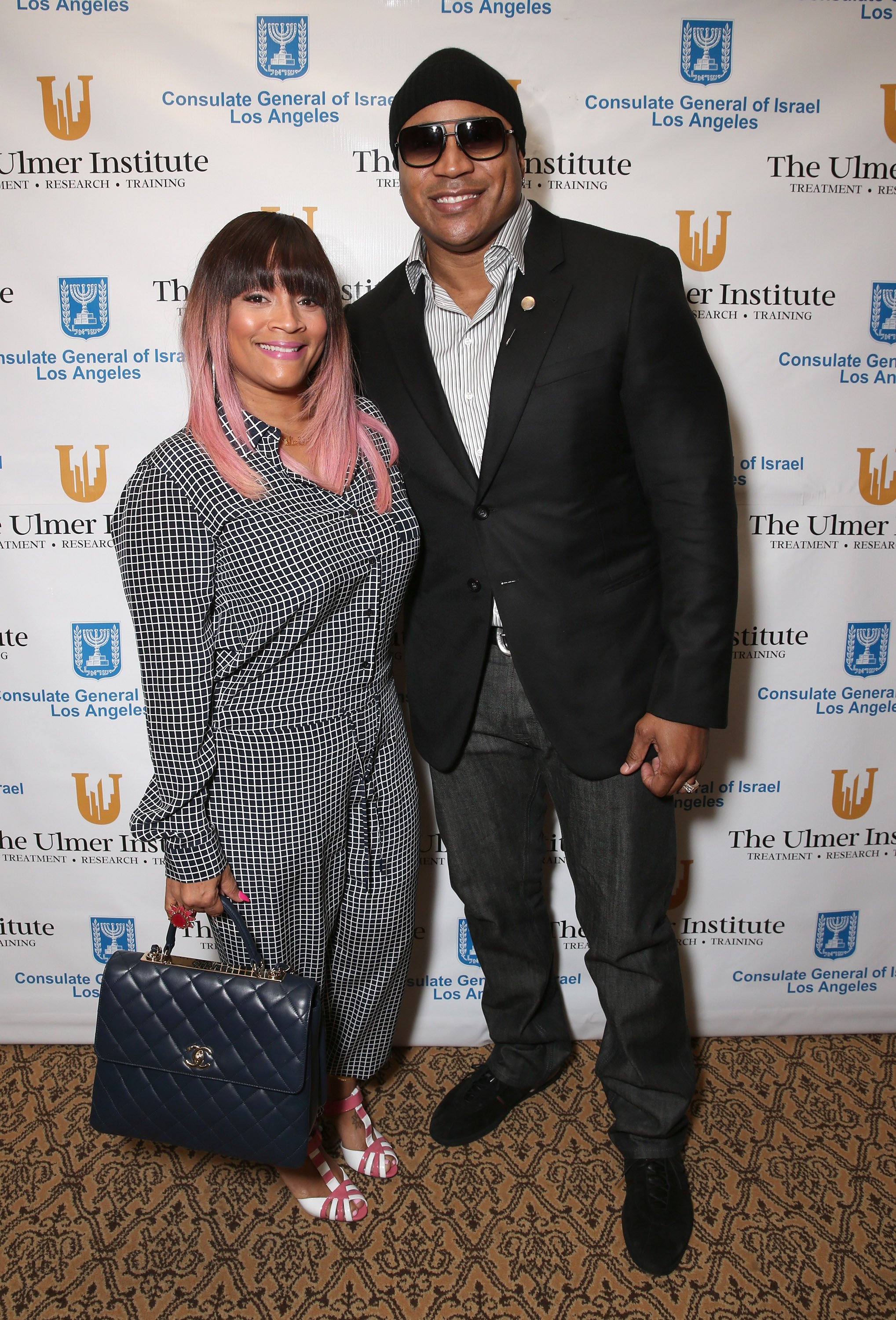 A VACATION IN ITALY
Simone shared a snapshot of her and her husband looking age-defying during a vacation in Italy. The 52-year-old looked stunning in a ruffled blue dress, which she paired with white sneakers.
Simone's fashion sense was on point as she rocked a plain-brown hat, bracelet, and bag, all topped off with a pair of dark glasses.
Next to her was LL Cool J, who looked dapper in a short-sleeved yellow T-shirt over ripped denim shorts. The icon beamed with elegance as he donned a white cap and a matching pair of sneakers.
A day after the post was shared, the doting mom posted another picture of herself in the same outfit. This time, Simone posed while sitting on a white sofa, with a subtle smile escaping her lips. It was nothing short of beautiful!
Another post saw the lovebirds posing for the camera in outdoor scenery. While the actor dished out a severe face, his wife looked lovely, smiling from ear to ear. The post was captioned: 
"Ciao da Capri Italia! 💜💜."
Apart from the "couple photos," the mother of four also shared images, which featured celebrities turned family friends, like Magic Johnson and his wife Cookie. In the caption, Simone noted that it was all about love, laughter, friendship, and good eating.
In 2004, Simone was diagnosed with rare stage three bone cancer.
AN AMAZING LOVE STORY
LL Cool J and Simone's marriage has been a source of inspiration to several couples. While some are aware of the celebrities' marriage sacrifices, others are oblivious to their love story. Let us take a look into the pair's love life.
The star rapper first met his wife when he was 19-years-old, during Easter celebrations. In an interview, the 53-year-old explained that he was driving down the block in his mom's car when he stopped to say hello to a friend. 
According to LL Cool J, his friend asked if he wanted to meet his cousin. At first, he was hesitant and wanted to decline, but, seeing Simone, the icon admitted that his mind was changed. That was the beginning of something great between the duo.
LL Cool J and Simone walked down the aisle in 1995, after dating for eight years and have been married for twenty-five years. The husband and wife are doting parents to four beautiful children— Najee, Italia, Samaria, and Nina.  
VICTORY OVER CANCER
As usual, successful marriages result from surmounted challenges and survived battles, and for the lovely couple, it was Simone's fight with cancer. 
In 2004, Simone was diagnosed with rare stage three bone cancer. It was a trying time for the Smiths, as the entrepreneur finally underwent a microvascular reconstructive surgery, which was successful.
Simone beat cancer and started a jewelry brand that focuses on helping to fight cancer and raise awareness. Simone's experience was an inspiration to numerous people around the world, including her husband.
In an interview with ET's Nischelle Turner, LL Cool J revealed that his wife's battle with cancer taught him to be supportive. It has been seventeen years, and Simone still lives cancer-free.