Donny Osmond Recalls Childhood with Never-before-Seen Photos: 'Magical Moments'
Multi-talented American singer and dancer Donny Osmond took a look back at his time as a child star. The music icon shared adorable throwback photos of himself on social media. 
American iconic musician Donny Osmond reminisced on his childhood with throwback photos on his Instagram page. In the images shared, one could see Donny having a nice time as a kid.
The Instagram post was shared to celebrate Donny's life during his early years. So, in the caption, the star expressed how grateful he was to have had a lovely childhood while pursuing his dreams.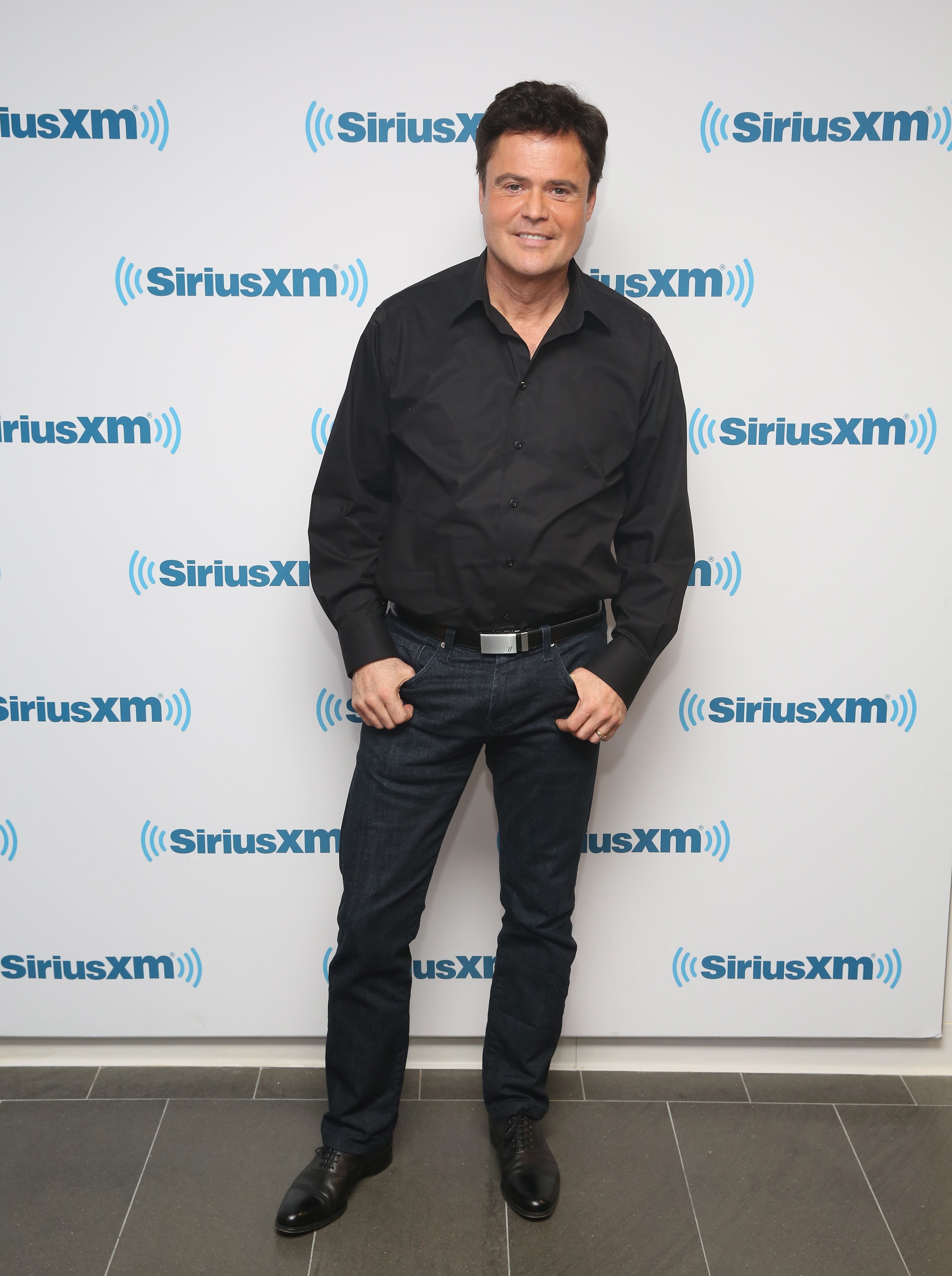 DONNY AS A TEEN IDOL
In one of the snaps shared, the star sat outdoors on a bicycle playing with his toy truck. The second shot featured him playing the guitar as he rocked a white suit and matching hat. 
Donny, 63, first gained fame while performing with his siblings, and they had several hit songs. He further became popular with the success of the "Donny and Marie" series in 1976. 
Donny shared his childhood memories with fans during an amusing question and answer on social media. He remembered when he flew over the audience while performing "Puppy Love" at a show in England as his favorite moment.
Donny recently spoke on his new single "Who," which showed the veteran singer playing three versions of himself.
Another fan asked the legendary performer who had an amazing time traveling the globe about what his schedule was like as a kid. The "Masked Singer" alum replied jokingly:
"The better question is how much was I able to not rehearse when I was 13."
However, the star who has achieved a lot of success revealed during another interview that he didn't always like being a star. When he was five, he joined his brothers and imminently became the frontman with his dressings and big smiles.
The star noted that he was first homesick after leaving Utah with his father for a six-week tour in Sweden. He was nine then and performed three shows every day. He also opened up about his breakdown when he was 15-year-old.
One night after a show, Donny said he developed abdominal pain and was rushed to the hospital. After his operation, he woke up to the presence of several cameras. He complained, but there was nothing he could do about the public attention. 
At 25, he believed his original fame with the boy- band and success with "Puppy love," his most famous song, wasn't working for him anymore. He then started the TV series "Donny and Marie" with his sister.
THE DONNY AND MARIE SHOW
The Donny and Marie show premiered in 1976 till 1979, and the show was famous in its days. However, the brother-sister once opened up about their struggles on the show during an interview with closer Weekly. 
Marie revealed that although they had an excellent time on the show, it was a stressful experience. She recalled how they had to make up the time for other celebrities who forgot their lines not to lose money.
She also remembered a time producers criticized her for her weight. At the time, Marie was 103 pounds, and the producer's unkind words made her starve until she was 97 pounds.
DONNY'S NEW SINGLE
Donny, who is also an actor and TV host, recently spoke on his new single "Who," which showed the veteran singer playing three versions of himself. In the latest music video, Donny showed off his skill as a solo pop artist.
He explained that he doesn't like being a "one-trick pony" and enjoys exploring his abilities. The track was co-written by the star himself after his Las Vegas show with Marie in 2019 and celebrated his 60 long years in entertainment.
Reports showed that Donny would be performing the "Donny in Vegas" at Harrah's on a Las Vegas trip. The first-ever solo residency was scheduled for August 31, 2021, in Harrah's showroom.
The star who previously performed a residency for 11 years with his sister Marie at the Flamingo would be performing alongside the Righteous Brothers during his new residency show.