Jimmy Tatro Is Currently Dating Lea Thompson's Daughter Zoey — Meet the 'Home Economics' Star
Actor and YouTube personality Jimmy Tatro has a very promising career in Hollywood and a one-of-a-kind relationship with "Everybody Wants Some!!" star Zoey Deutch.
Born in February 1992, Jimmy Tatro's road to stardom was very different than most actors, mainly because he started gaining popularity as a content creator on YouTube.
Tatro launched his YouTube channel Life According to Jimmy in 2011, and it currently has over 3.4 million subscribers. It is filled with hilarious sketches, most of which were shot at Arizona University with his friend Christian Pierce.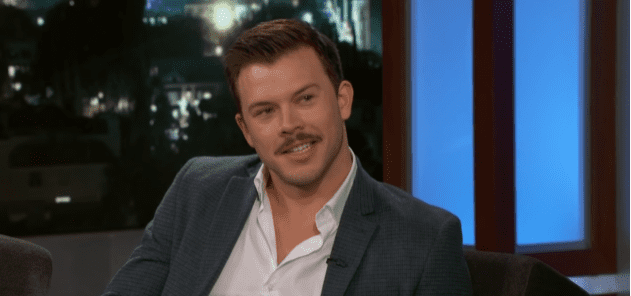 JIMMY TATRO'S ROAD TO GREATNESS
Most people will realize just how creative Tatro is after watching a couple of videos on his YouTube channel. Since comedy comes naturally for him, he used the popularity that "Life According to Jimmy" gave him to launch his career as a stand-up comedian.
His life changed in 2013 when he had a cameo in Adam Sandler's "Grown Ups 2." Although it was a tiny part, it opened the door to more acting opportunities, including "22 Jump Street."
In "22 Jump Street," Jimmy Tatro played Rooster, and it was his first significant role in a film. While Rooster was a supporting character, he held his own against Channing Tatum, Jonah Hill, and Wyatt Russell. 
Tatro's career kept getting better over time, and in 2017, he landed a major role in Netflix's "American Vandal." The show was quite successful, but Tatro pointed out that he wouldn't turn his back on his YouTube channel.
JIMMY TATRO'S YOUTUBE CAREER
He admitted he always had aspirations to take on bigger and longer projects, and he used YouTube as a platform to make that happen. However, he noticed that the type of content he wanted to make was not successful on YouTube. 
Tatro added that he didn't like the idea of posting videos with "flashy" thumbnails just to get clicks. Apart from that, he considered that YouTube became a "quantity-over-quality platform." so making money for someone like him became challenging.
The "American Vandal" star said that shooting with a "flip camera or an iPhone" was not an option because he would like to create high-quality sketches.
However, doing so costs more money, making it hard to keep a profitable business on YouTube and fulfill his goals as a creator. Fortunately, he has been blessed with many opportunities throughout his career.
On Valentine's Day, [Tatro] made their relationship Instagram official.
In 2021, Jimmy Tatro shocked his fans and followers after booking a leading role in "Home Economics." His character, Connor, is unlike the high school and college guys he's played before: Connor is a dad. 
Initially, Connor is depicted as a two-dimensional person easy to hate and label as an "idiot." However, Tatro and the writers worked hard to show the audience some details of Connor's life that made him more relatable.
JIMMY TATRO'S GIRLFRIENDS
Tatro is one of the celebrities who understandably prefers to keep his private life away from the spotlight. He and fellow actress Emily Osment, best known as Lilly in "Hannah Montana," started dating in 2013.
The former couple met through a mutual friend and worked together in short films and Tatro's YouTube channel. They shared some photos of their relationship on social media, but they sadly parted ways in 2015.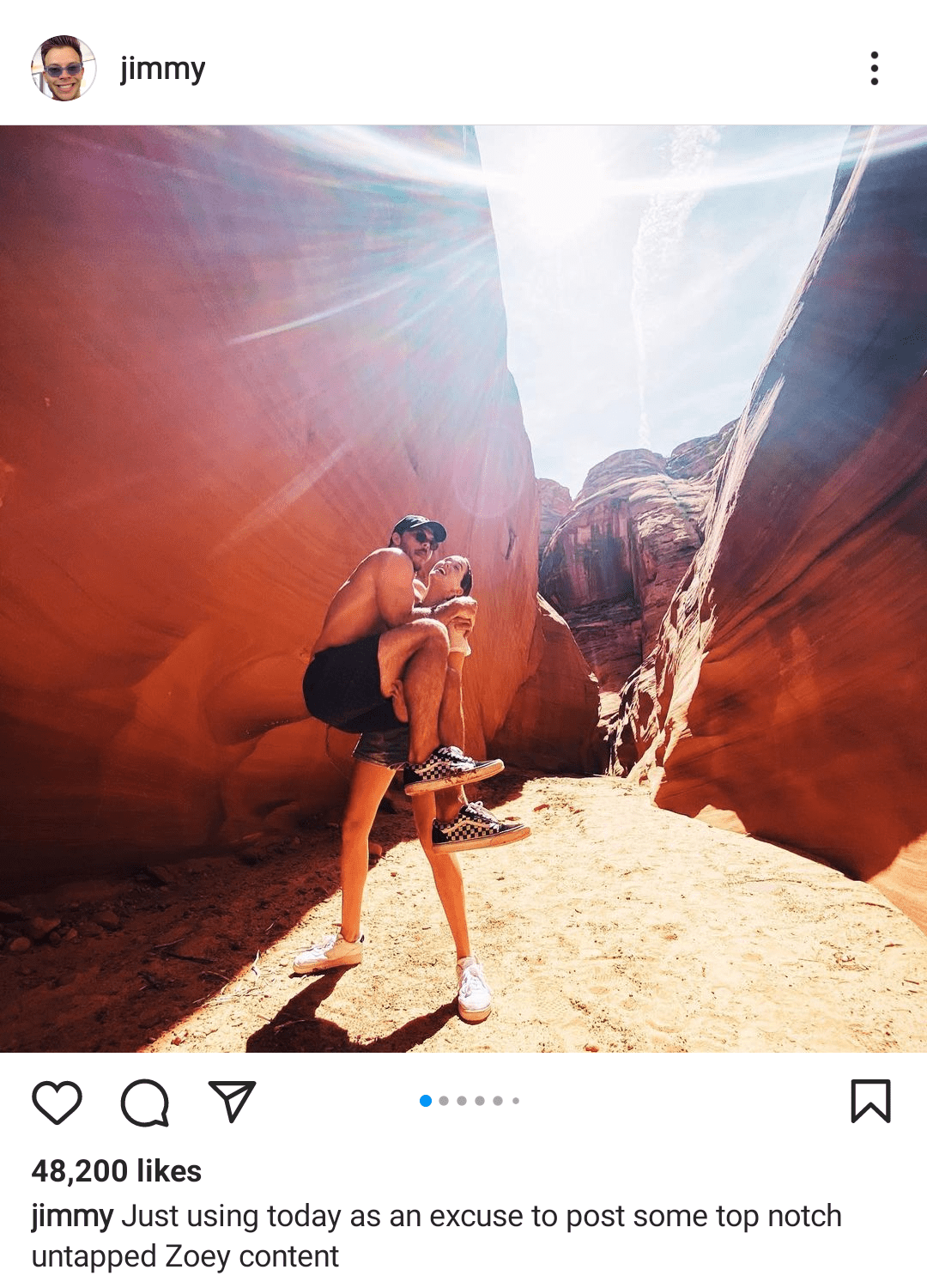 Nowadays, Tatro is dating "Everybody Wants Some!!" star Zoey Deutch, director Howard Deutch and actress Linda Thompson's daughter.
Zoey launched her career in Disney's "Suite Life on Deck" before landing parts in "Ringer" and "Vampire Academy." Tatro and Zoey reportedly began dating in early 2021, but the details of their romance are scarce.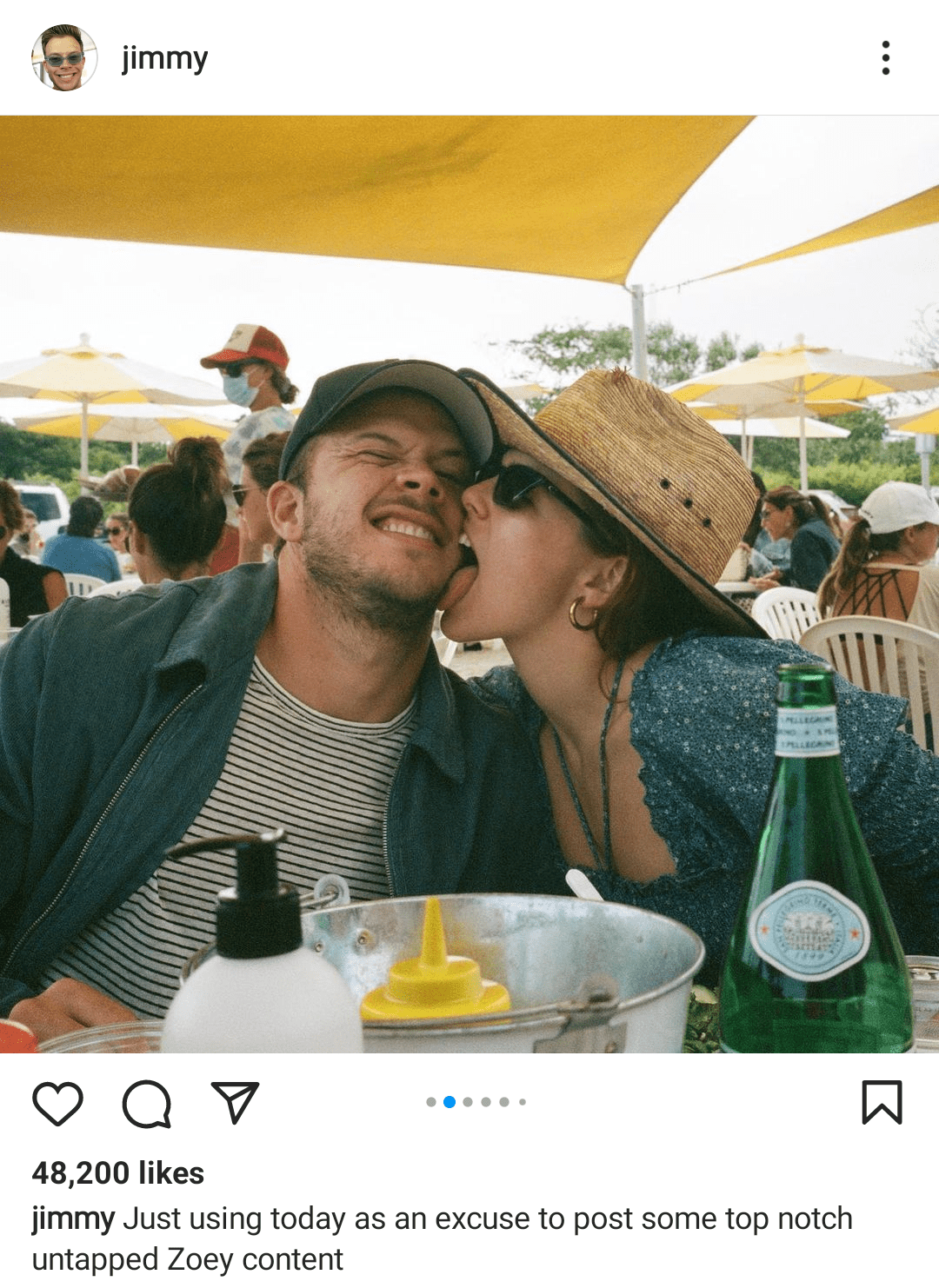 On Valentine's Day, he made their relationship Instagram official by posting some photos and videos of them. In one of the clips, Tatro was driving, and Zoey was enthusiastically singing Miley Cyrus' "Party in the USA."
Another clip showed Zoey doing "a little jig" after Tatro asked her to do it. Zoey Deutch and Jimmy Tatro look so in love!