Persia White's Life after 'Girlfriends' — Her 2nd Husband Joseph Morgan Is Younger By 9 Years
Persia White is famous for starring as Lynn Ann Searcy on "Girlfriends." Find out what she has been up to since the show ended in 2008. 
American actress Persia White is a woman of multiple talents. Besides acting, she is also a solo singer and member of the band XEO3. 
White is popularly known for her starring appearance on the CW series "Girlfriends," which ran for eight seasons from 2000 to 2008.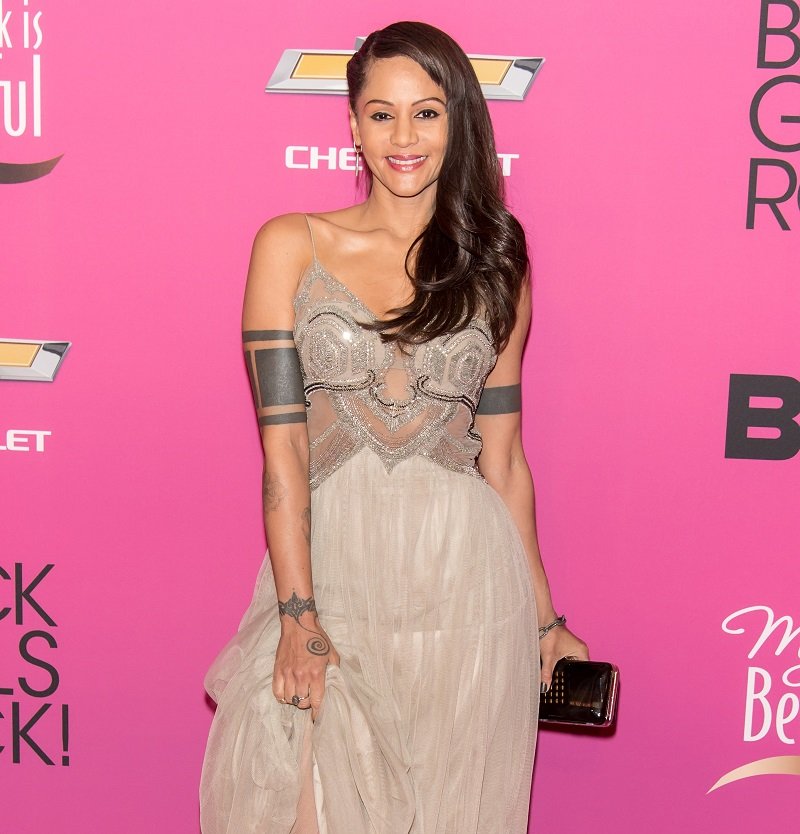 She has held multiple roles since then and is also a married woman. Find out more about White's career, her marital life, and her relationship with her husband. 
PERSIA WHITE'S CAREER
In her teenage years, White studied dance, acting, singing, and painting. Soon after her high school graduation, she signed with the Ford Agency and bagged her Screen Actors Guild card. She then headed to Los Angeles to pursue an acting career. 
White's acting career is littered with appearances on films like "Red Letters," "Blood Dolls," "Operation Sandman," and "Suddenly."
She also appeared on television series like "Angel," "NYPD Blue," "The Steve Harvey Show," "Buffy the Vampire Slayer," and "Brooklyn South." Her regular television appearances were in "Breaker High," "Sister Sister," and "Girlfriends." 
The actress also appeared in "The Fall of Night," "Dysfunctional Friends," and "The Vampire Diaries." In addition, she co-produced an award-winning documentary titled "Earthlings," which Joaquin Phoenix narrated. 
Her work in "Dysfunctional Friends" earned her an award for Best Performance by an Actor in the American Black Film Festival in July 2011. 
PERSIA WHITE: "GIRLFRIENDS"
At the beginning of her career, White wanted to be a singer. However, after moving to LA, she refused multiple albums deals because she did not have creative control over them in the contracts she was offered. 
Hence, she focused on building her acting career. In 2000, she bagged a role in "Girlfriends," which was a top show in Black American homes and for women aged 14-42 in the eight years it ran on television. 
Recently, fans of the famous show have been clamoring for a reboot. In 2019, White and her co-stars from the show, Tracee Ellis Ross, Jill Marie Jones, and Golden Brooks, reunited in an episode of Ross's ABC comedy series "Black-Ish." 
In a chat with Essence, White, who had earlier told TV One of her and her co-stars wish for a "Girlfriend" reboot, described how she felt when she set her eyes on all three of them in the "Black-Ish" episode. She said:
"To have us all together, that was the most incredible, strange and nostalgic feeling, but then it also felt like home." 
PERSIA WHITE: "VAMPIRE DIARIES"
Besides "Girlfriend," White also starred in another CW television series, "Vampire Diaries," where she appeared in a semi-recurring role as Bonnie's mother.
In a chat with Collider, she revealed how she got involved with the show. She said she was interested after her agents told her about it and auditioned for it though the people who were choosing were not in LA. She also said:
"It was a little bit of a process, but it was really worth it. It was very similar to when I've worked on shows like NYPD Blue. It's just real reality based and very down-to-earth type of characters." 
White added that being on the show was fun because she had done sitcoms and comedy for a long time, and "Vampire Diaries" was close to what she had been doing before "Girlfriends." 
"Vampire Diaries" was also great for White in more ways than one because it was at the show that she met her charming prince and current husband, Joseph Morgan.
IS WHITE MARRIED? 
On February 2, 2008, White got engaged to singer Saul Williams, who she had been dating for five years. The former couple met when Williams made a guest appearance on "Girlfriends," as White's character's love interest. 
They hit things off instantly and eventually married in 2008. However, their marriage did not last long as they ended things a year after tying the knot. 
White joined "Vampire Diaries" in its third season. There, she met Morgan, who portrayed the much-loved character Klaus Mikaelson on the show.  
White and Morgan did not have much overlap during her time on the show but still found a way to connect. They also worked outside of the show after she starred in his ten-minute short film "Revelation." 
THE JOSEPH MORGAN AND PERSIA WHITE RELATIONSHIP
Morgan and White were initially tight-lipped about their relationship. However, they started flaunting their couple status on social media. 
By 2014, they were more open about their relationship and confirmed they were an item. The lovebirds showed love to each other via several social media posts. 
In May 2014, Morgan proposed romantically to White a few days before his 33rd birthday. The couple made a joint statement where they appreciated everyone who supported their relationship. They added that they found true love and wished everyone the same. 
On July 5, 2014, they tied the knot in an intimate beach ceremony in Ocho Rios, Jamaica. The couple said their vows in front of a small group of family and friends. 
In 2017, Morgan and White proved how compatible they are when they opened up to Us Weekly about their ideal date scenario. They said they keep things simple when it comes to romance and like going out for dinner and seeing movies. 
The couple also works together. Morgan made his television directorial debut in 2016 with a "The Originals" episode. Despite it being a daunting challenge, he scaled through thanks to his supportive wife. 
Morgan told People that White was incredible and utterly supportive during the whole process. He added that he could not have done it without her. 
PERSIA WHITE'S DAUGHTER
White and Morgan have no child of their own. However, the actress is the mother of a daughter, Mecca Morgan White, who she welcomed on October 7, 1995. 
Mecca is a graduate of The Los Angeles Film School, where she bagged a degree in Film/Cinema/Video Studies. She is also an alumnus of the New York Film Academy. 
Mecca also studied with the London Academy of Music and Dramatic Arts, The Groundlings, and the Sanford Meisner Center. In addition, she worked on the crew of "Carousel," a short film Morgan directed.
The 25-year-old credits her family for her foundation in arts with her mom and stepfather both actors and filmmakers. Mecca is gradually forging her path as a director, writer, and actor. She will surely be heard about in the years to come.