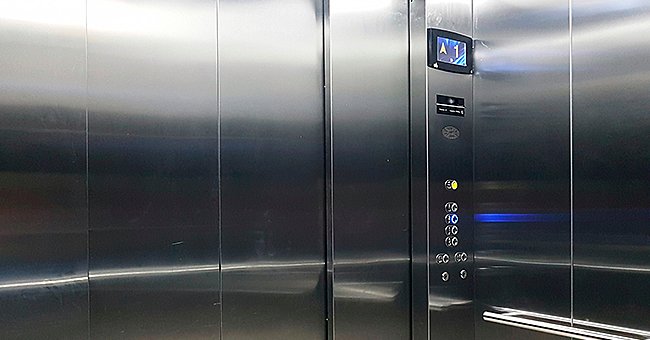 Shutterstock
Daily Joke: Curiosity Check During an Interview for a CIA Agent
Three people applied to become CIA agents and were each handed envelopes. However, only one of them was curious enough to get to the next stage.
Three people applied to the CIA to become spies. They were given envelopes that had "DO NOT OPEN" instructions on them. The applicants were also instructed to get to the elevator and proceed to the seventh floor.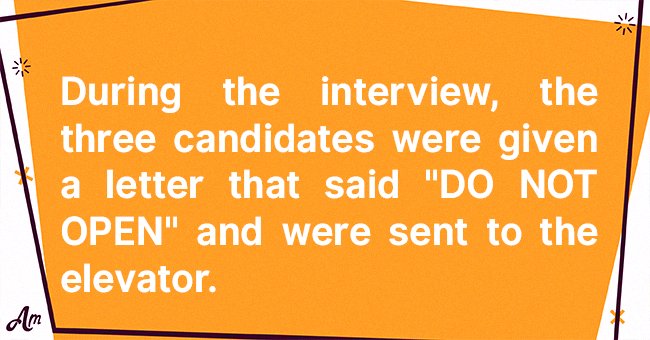 Photo: AmoMama
Two of the applicants followed the instructions. However, the third person was curious, and his curiosity got the better of him.
When the third applicant entered the elevator, he opened the envelope carefully. To his surprise, the envelope contained a note that read:
Man and woman using communication device, holding illuminated torches | Photo: Getty Images
"Congratulations! You're hired, please proceed to the 20th floor."
His curiosity did not just get the better of him, but it also earned him the job.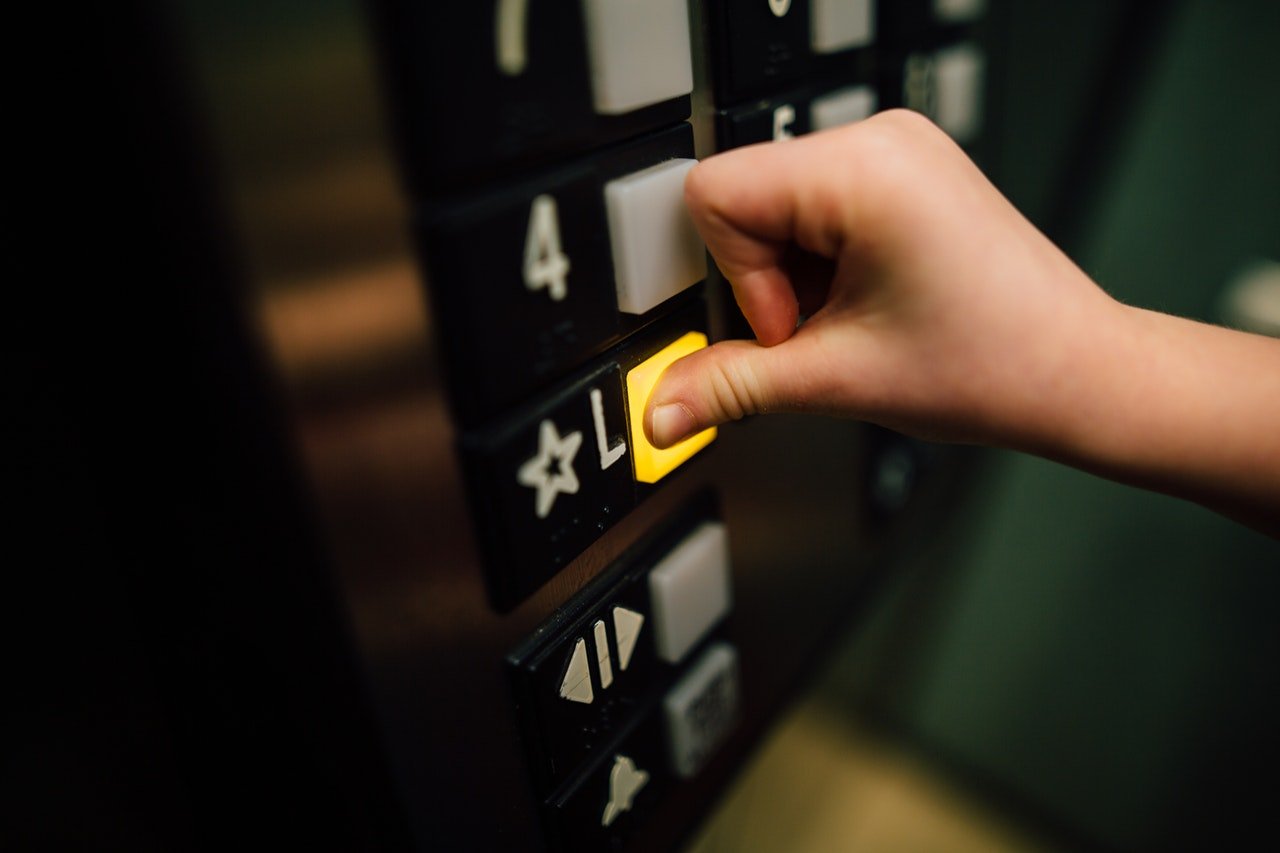 Photo of someone pressing an elevator button | Photo: Pexels
Found that funny? Here is an even funnier joke: The Brazilian president and his wife visited the United States of America and stayed in a hotel at room number "222." At about 5 pm, he called the hotel's room service and said,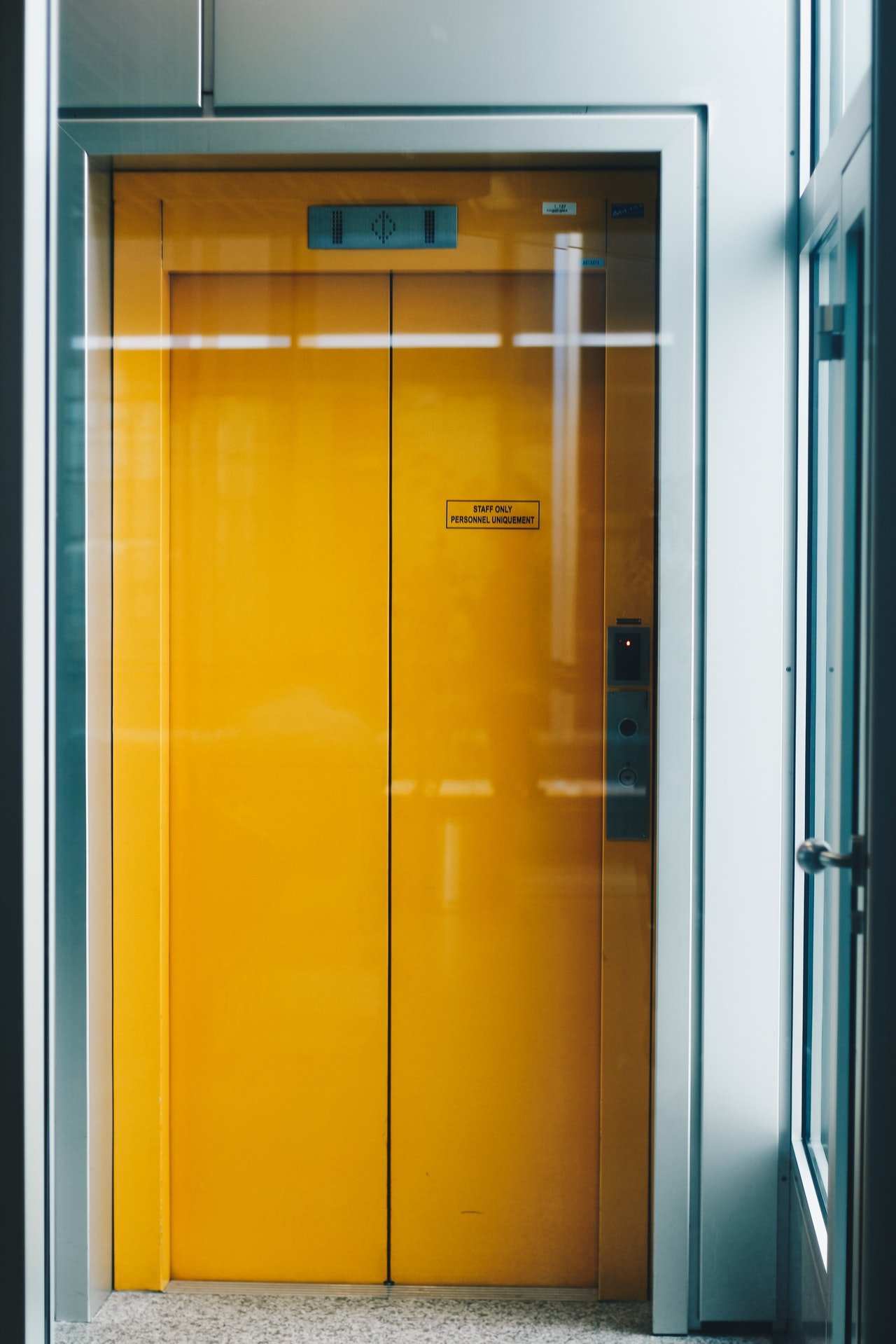 Photo of a yellow elevator door | Photo: Pexels
The attendant who received the call could hardly understand what the Brazilian president said. However, due to the president's status, he believed what he heard was an encoded message for a currently undercover Brazilian operative.
The attendant called the CIA and described the situation. Immediately, the CIA dispatched two of its agents to the hotel. But unfortunately, after working for several hours and observing happenings at the hotel, the agents could not decipher the encoded message's meaning.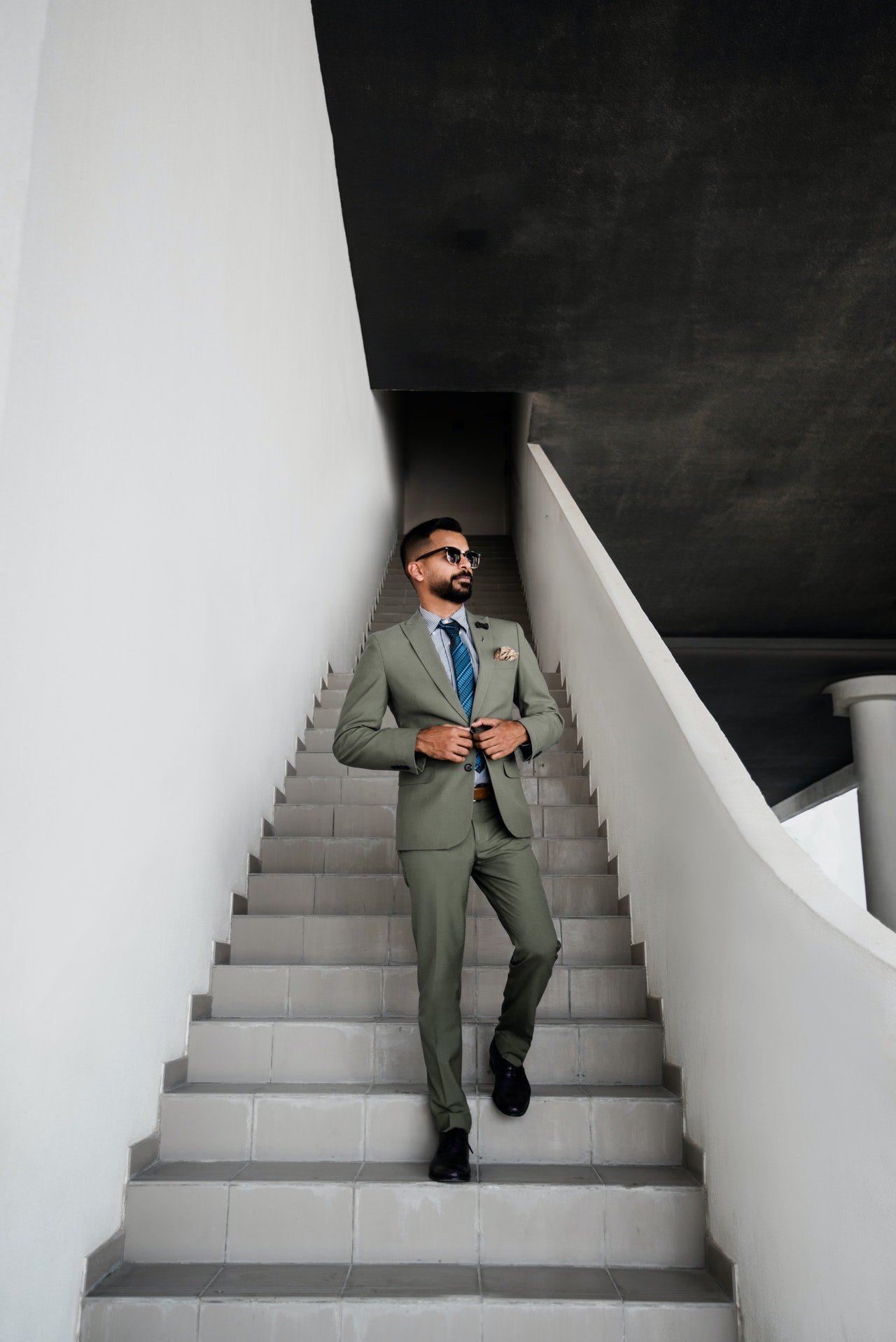 A man in grey suit standing on a staircase | Photo: Pexels
A few moments later, the Brazilian president called once again and said, "Tu ti, tu tututu." The CIA agents recorded the message. However, they still could not decipher the message's meaning.
Therefore, they called a Portuguese language specialist. The specialist studied the situation and decided he had to go undercover as a room service attendant for the Brazilian president's room.
When he returned from the room, he explained that the president only wanted some tea delivered to his room. He said the code meant, "Two tea, to 222."
Enjoyed the two jokes? Here is another interesting joke about a couple applying for the same job.
Please fill in your e-mail so we can share with you our top stories!