Tiffani Thiessen's Life after 'Saved by the Bell' Ended — Inside Her Family and Career
Tiffani Thiessen got catapulted to fame after getting cast on "Saved by the Bell." Since the show ended, she has made a name for herself in the acting industry and now has a family of her own — meet them. 
Tiffani Thiessen is an iconic actress who got her first taste of fame when she starred as the popular cheerleader Kelly Kapowski on the hit series "Saved by the Bell." 
The NBC series lasted for five years before it stopped airing, but it was not the last the acting industry would hear from her. She went on to bigger things and built a family along the way — here is a brief summary of her journey from then to now.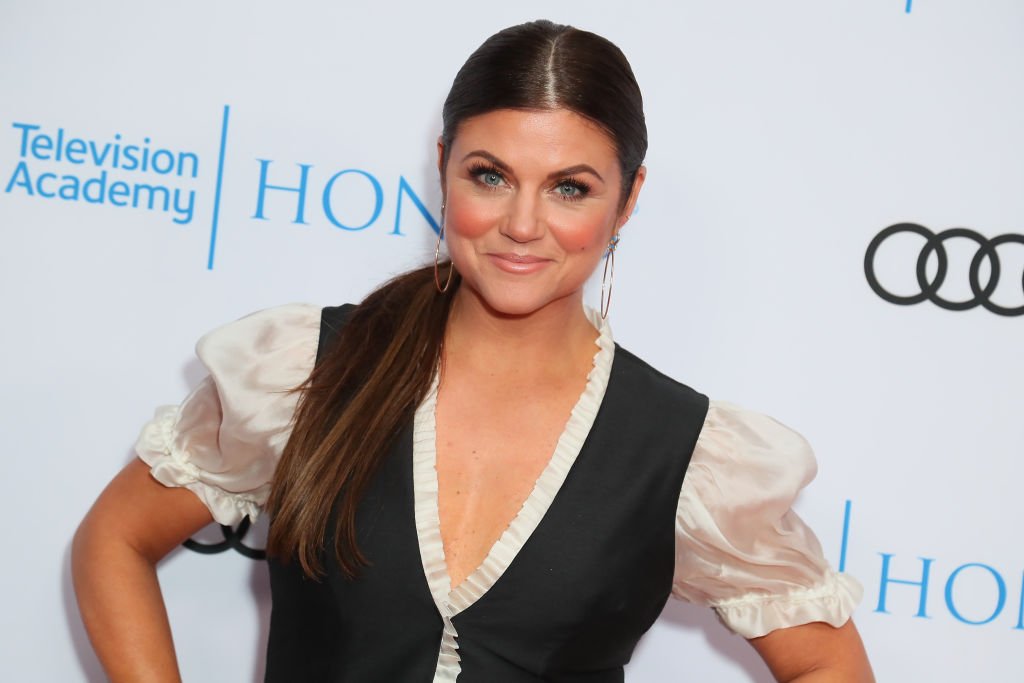 WHO IS TIFFANI THIESSEN?
She was born Tiffani Amber Thiessen on January 23, 1974, in Long Beach, California, to a homemaker named Robyn Ernest and Frank Thiessen, a park designer. 
She was raised in Long Beach alongside her brothers, professional cyclists Todd and Schyler. She started modeling at the age of 8 after her uncle Roger Ernest suggested that she tries it. 
Thiessen made her debut appearance on TV in a commercial for Peaches and Cream Barbie. She went on to compete in different beauty pageants, one of which she won in 1987. 
HER JOURNEY TO STARDOM
Thiessen got her first breakout role on TV when she bagged the role of Kelly Kapowski on the NBC series "Saved by the Bell" (1989). 
It aired for five years and was a fan favorite. The show's popularity served as a stepping stone that took the beautiful actress' career to new heights. Just after it was canceled, Thiessen landed a role in the long-running series "Beverly Hills, 90210." 
After the speculations started going around, Thiessen shut it down by revealing that she preferred the original. 
In it, she played Valerie Malone, a sly vixen caught in a feud with Kelly Taylor (Jennie Garth). The talented actress remained with the show for a couple of years before she left to focus on her movie career. 
It was not an easy transition for her — in fact, her first attempt was met with failure that hit her so hard, she contemplated "making jam" or "opening a restaurant" in Montana, where she went to get away from Hollywood. 
Not known to be a quitter, she returned and kept at it until she got picked up for two different movies followed by two comedies. 
HER RECENT WORKS
In recent days, she has been keeping busy with the Netflix show that premiered in 2018. It is titled "Alexa and Katie," and Thiessen portrays Lori, the determined mother of Alexa, a teenager entering high school, along with her best friend, Katie. 
Her involvement in the Netflix series had her fans hoping that she would push them to make a reboot of "Saved by the Bell." However, not long after the speculations started going around, Thiessen shut it down by revealing that she preferred the original. 
The iconic actress also has a cooking show titled "Dinner At Tiffani's" and acts as a host on MTV's "Deliciousness," a spinoff of the media giant's long-running hit series "Ridiculousness." 
TIFFANI THIESSEN'S HUSBAND
Like any celebrity famous for her looks, Thiessen has had her fair share of relationships, some of which ended in heartbreak. She was once romantically linked to actor Richard Ruccolo whom she met while appearing on the sitcom "Two Guys, a Girl, and a Pizza Place" (1998).
In 2001, they raised things a notch by getting engaged. The engagement was dissolved in 2003, and she moved on with actor Brady Smith in 2004. He had been filming an appearance on the series "What I Like About You," and the show's star, Jennie Garth, introduced them. 
In 2005, she married actor Brady Smith in a ceremony that took place in a garden in Montecito, California — the loved-up woman would later recreate the event in honor of their 15th anniversary. 
TIFFANI AMBER THIESSEN'S KIDS
Thiessen and her hubby now have two children, a daughter, Harper Smith, and a son, Holt Fisher Smith. The two have a hands-on approach to raising kids and are known for the lovely bond they share with their kids. 
They don't hire a secondary helper for their kids, instead choosing to make space in their busy schedules to spend time with them.
The two proud parents share some of those moments with their fans on social media, leaving no doubt about how involved they are with them.