Peers Insult Girl with a Special Condition, She Teaches Them a Lesson – Story of the Day
A girl was born was with a special medical condition that made her stand out from others—but despite her condition and the insults that came along with it, she managed to triumph over the prejudices. 
A scream was heard in the hospital corridor, reaching every corner of the floor. 
Alberto was sitting outside the room, wondering if his wife inside was alright—he knew that his wife was in pain, and his heart pounded heavily with every single scream that seeped through the door … but he knew that there wasn't much he could do. All he could do was sit there and wait for the doctors to come out. Waiting. Waiting. Waiting … 
After minutes that felt like hours, the light outside the operating room was finally turned off. The screams ceased, and what followed was a loud burst of cries, rising and falling within the confined space of the room—the baby finally made it to this world … a new life, their very creation.
But what about his wife? Was she okay? As the thoughts were still racing through his head the doctor opened the door, and he could see his wife on the hospital bed holding a white towel, and within it was their bundle of joy, a life they created, a small miracle in its very own right.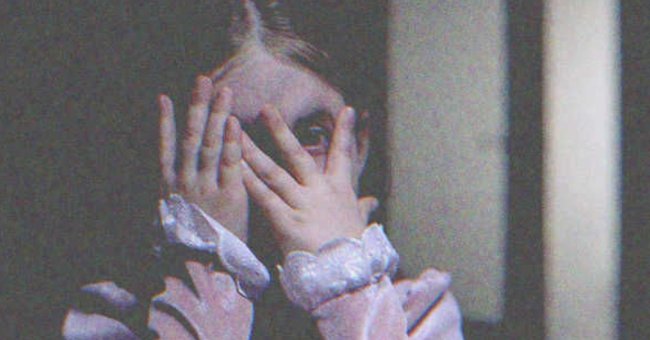 Fueled with a mixture of concern and excitement, he rushed into the room just as the doctors opened the door so that he could check on the new life he and his wife just welcomed, and above all, to make sure his wife was okay. 
He looked into his wife's face, all weary and drained—but the fatigue didn't take away her smile. He then looked at the baby … white and flush like the first winter snow, her eyes filled with a subtle glimmer comparable to the greenest of jades. But her skin … so white and pale—and the same goes with her hair, her eyebrows …
"Congratulations, it's a girl," the doctor interrupted. But as Alberto and his wife were still trying to comprehend everything that was happening around them, the doctor added, "But it seems that she has albinism, we will have to run a few more tests. But don't worry—everything is alright."
"How are we gonna name her?" asked Alberto, looking at his wife tenderly as he asked the question.
His wife pondered for a moment, with the baby still in her arms. "I was thinking about Lisa … or Catherine … but I think we should name her Bianca, our own little snow-white," she said as she turned towards Alberto and smiled.
"Bianca it is then," Alberto said and nodded while looking at Bianca with a loving smile.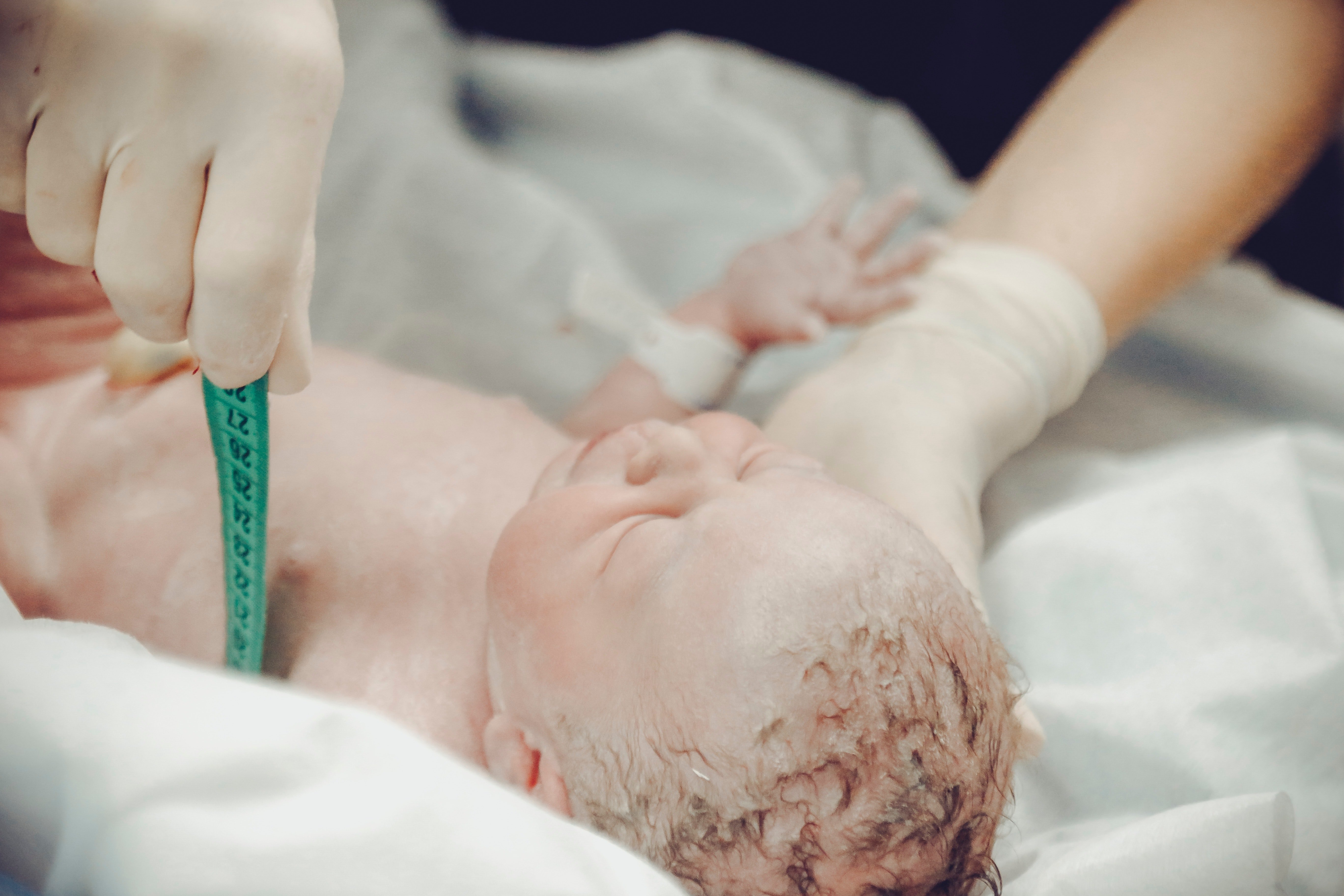 Within just a few years, Bianca grew into an adorable toddler. It was later confirmed that she indeed suffered from albinism. The condition did affect her eyesight a little bit, but apart from that, she was a perfectly normal toddler.
She was always filled with joy, always filled with curiosity, always trying to explore the world around her. And with her parents' affectionate upbringing, Bianca managed to have a perfectly fine childhood despite her condition. 
But as she grew a bit older, the negative sides of her condition began to manifest—not physically, but rather from other people. She noticed the eyes fixated on her whenever she went out on the streets, in school, in restaurants.
She could feel the eyes upon her, sometimes of astonishment, sometimes of curiosity, and sometimes of contempt … However, her mother would always give her the much-needed assurance. "Darling, you're no different than others. You're just unique," she would always tell Bianca. 
But as they always say—if God takes away something, He would always give something back in return. The lack of melanin might have led to her genetic condition, but what God gave in return was intellect, and on top of that, He granted her beauty, with a face that, despite her condition, was beyond astonishing. 
With her gifted talents in mathematics and languages, Bianca managed to excel in school. Every year she would find herself on the podium receiving various awards. She knew she wasn't like the others, but she tried her best to fit in—and whenever someone needed a helping hand, she would always reach out to them.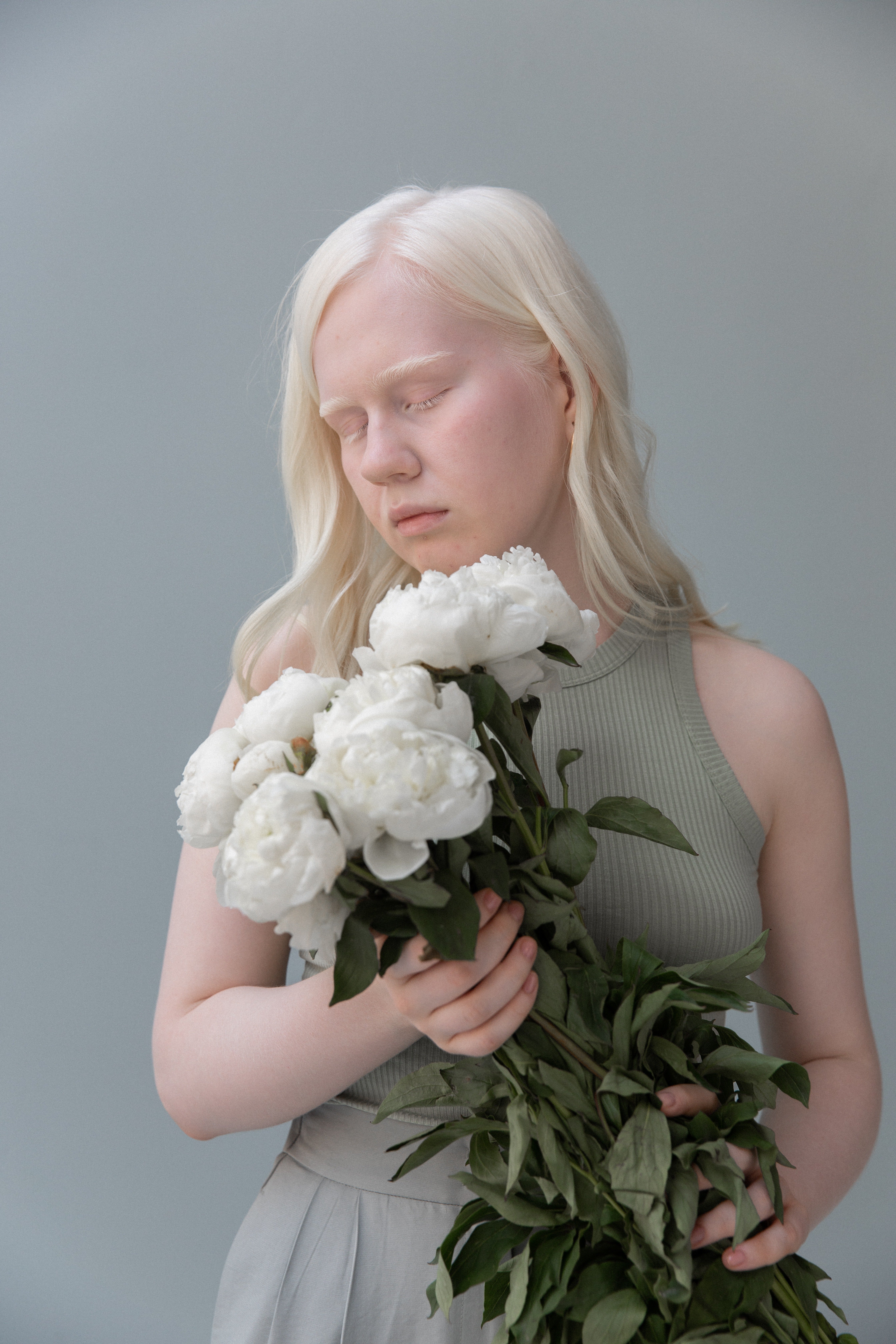 Another decade went by, and Bianca grew into a gorgeous teenager—her long hair was white and pure, and her eyes still retained that subtle green glimmer that made every girl in her school jealous.
And why wouldn't they be? After all, puberty was in full swing, and competitiveness festered within every single one of them. It was then when life became somewhat difficult for young Bianca. 
She could still feel the eyes around her in school—always looking at her, always staring; but now what followed were small murmurs, as the girls were always making subtle comments about her appearance. She couldn't make out the words, but from their giggles, she knew that it wasn't something pleasant. 
Among them was a girl called Catherine. Catherine was a beautiful girl in her own right, with her dark hair and starry blue eyes. Every guy in her class fell for her, and those from other classes were just waiting for their chances.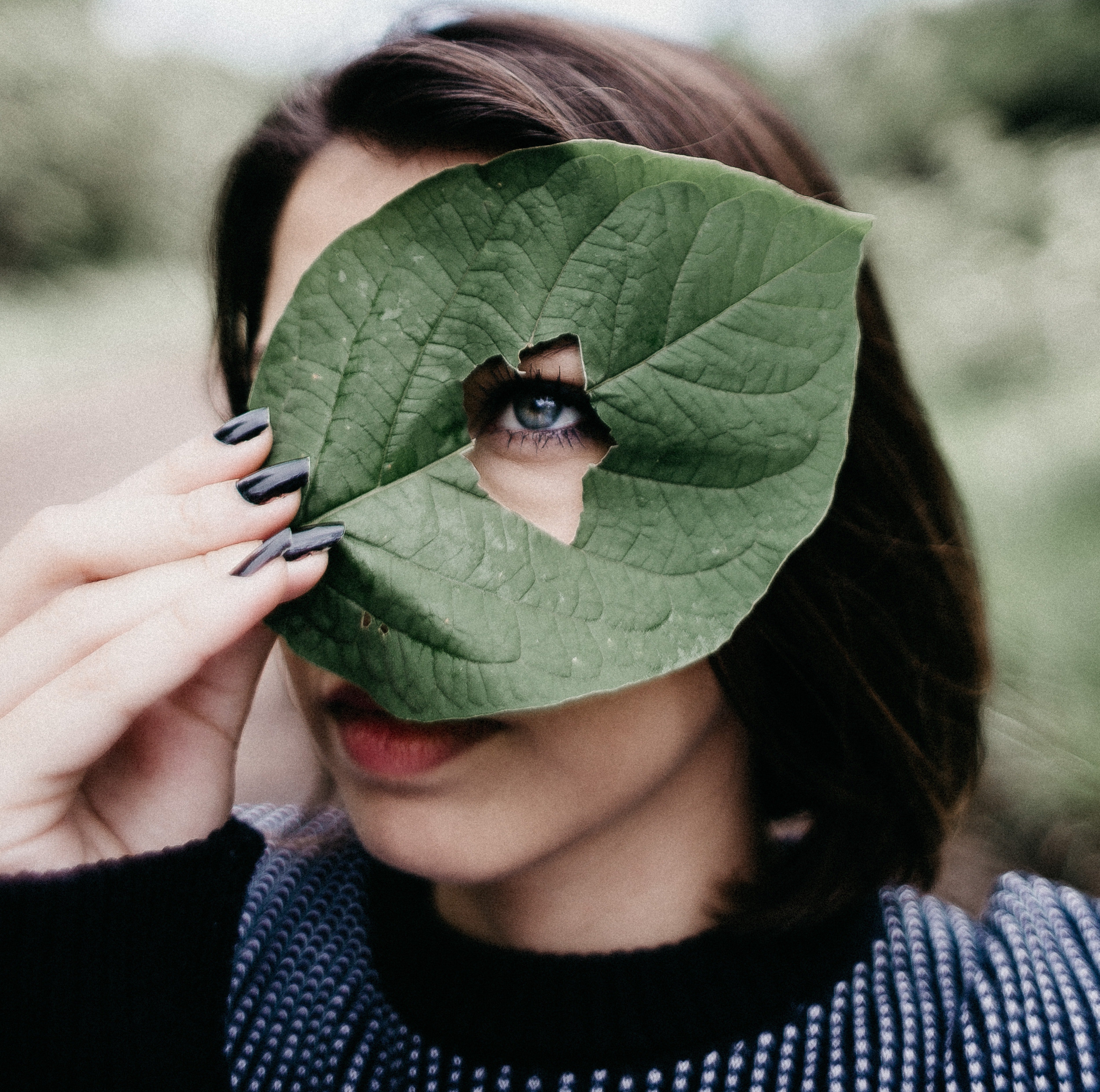 And Catherine knew that as well. Pride had gotten to her, and she embraced it fully. She knew that with her looks she could get anything she wanted … yet deep inside she was jealous of Bianca, of her gorgeous eyes, of the attention she got from other boys, of the fact that she was always the first in class. Bianca became her nemesis in school.
If anything, Catherine was the exact opposite of Bianca—and not just in looks. While Bianca excelled in school, Catherine had always struggled with her studies. Luckily, she could always get the boys to do the work for her.
Moreover, she knew that with her looks, she would become an actress or model, or something along those lines—something that wouldn't require much hard work. Or that's what she thought at least. She was sure of that as well.
At the young age of 15, Catherine was already a sensation on TikTok—among her circle at least. She would constantly make short videos of her and her surroundings, documenting every single detail of her life, only to share that with the rest of the world. 
And one day, she came up with an idea that would make her viral.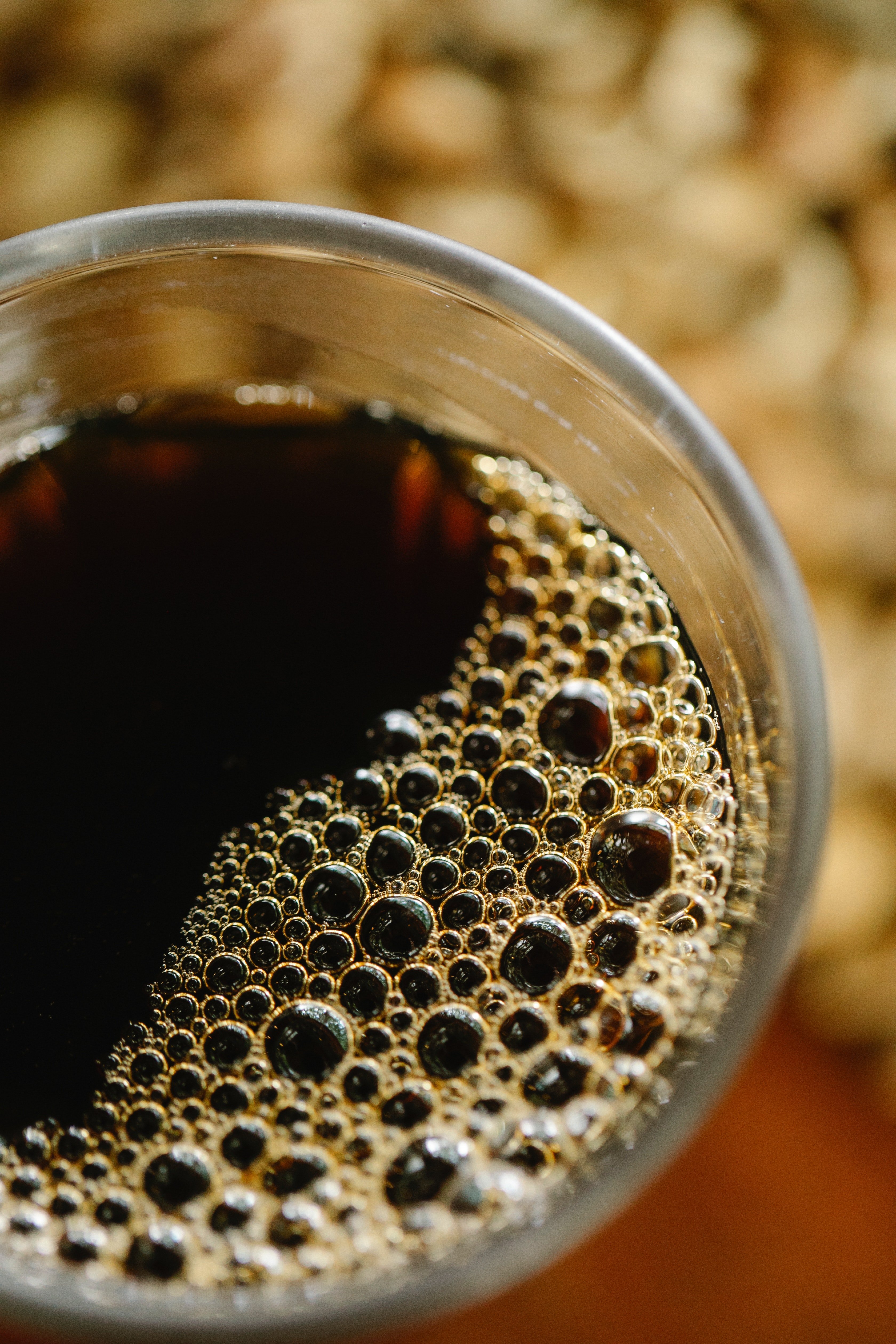 On one summer day shortly before their summer break, Catherine decided to approach Bianca for her new TikTok video. She walked towards Bianca's table, phone in hand, as Bianca was having a cup of coffee during their lunch break. 
"Hello guys, so this is Bianca …" Catherine says, turning the phone camera towards Bianca and signaling her to respond.
"So, Bianca is suffering from this thing called albinism … can you tell us what it's about?" She signals Bianca to answer.
So as not to be rude, Bianca looked at the camera and tried to answer as concisely as possible.  "Erm … It's a genetic condition caused by the lack of melanin, which can lead to …" but before she could finish her answer, Catherine turned the camera back towards herself.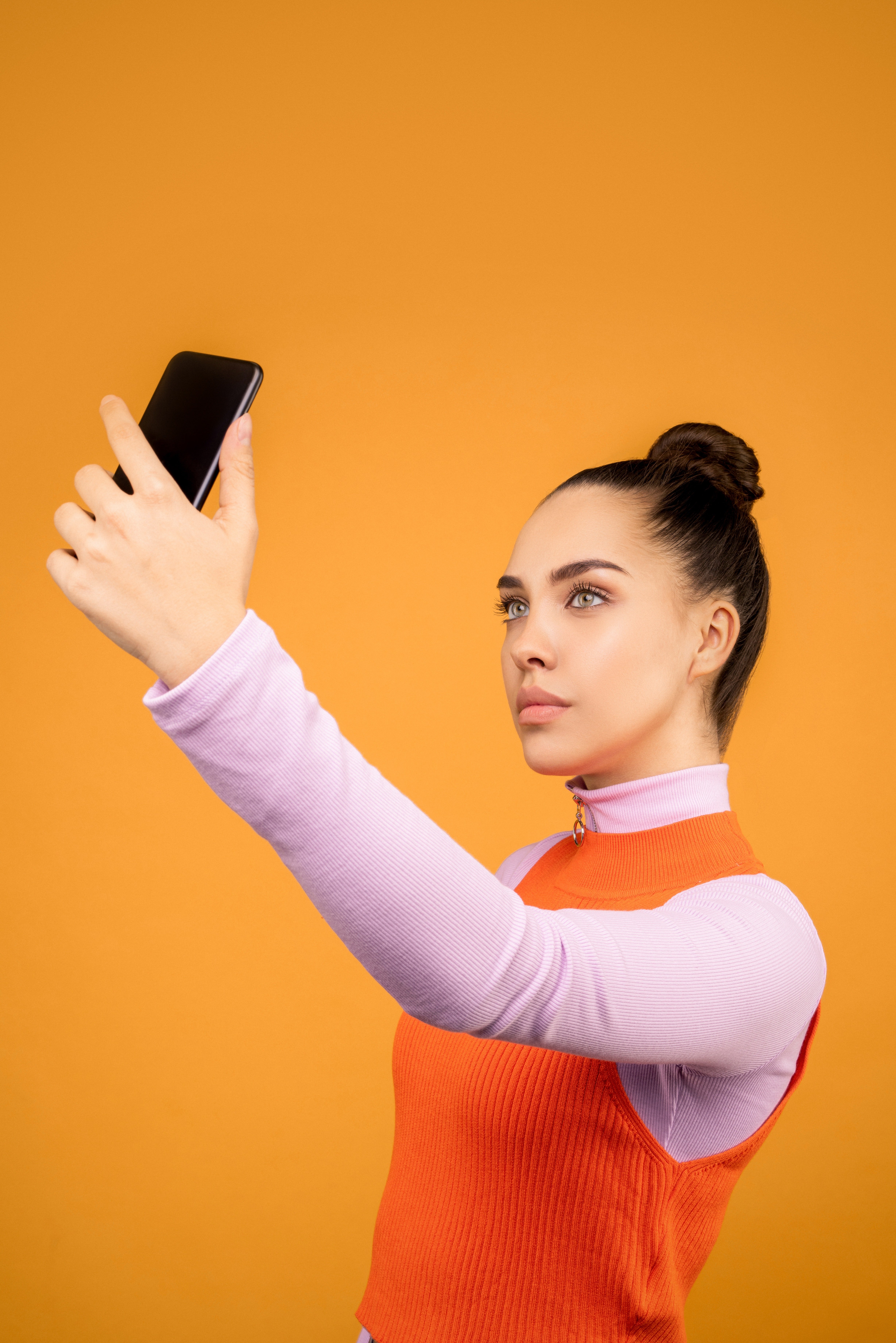 "But darling, can you tell us how it affects you in life? Like, how can you try to be normal with the condition?" Catherine says to the camera. 
By now, everyone had their eyes on the two of them in the cafeteria. Bianca could sense the burden brought upon her by the whole interaction … but she couldn't just walk away. She wished she could, but there was no escape. Reluctantly, she finally responded. 
"Nothing much. I mean, people look at me all the time, but that only bothers me sometimes. It isn't really that bad …" but again, Catherine interrupts her before she could finish her sentence. 
"Guys, it's actually a serious condition. If you're watching this, please spread awareness so that people like Bianca can really live a normal life …" After a few more seconds of rambling about awareness towards albinism, she finally ended her video. 
What in the world just happened? Bianca thought. But before she could ask Catherine what it was about, she already walked away from the cafeteria.
However, neither of them expected the outcome of this TikTok short—at least not in the way they expected. The video blew up on the internet—but not necessarily in the way Catherine had hoped for.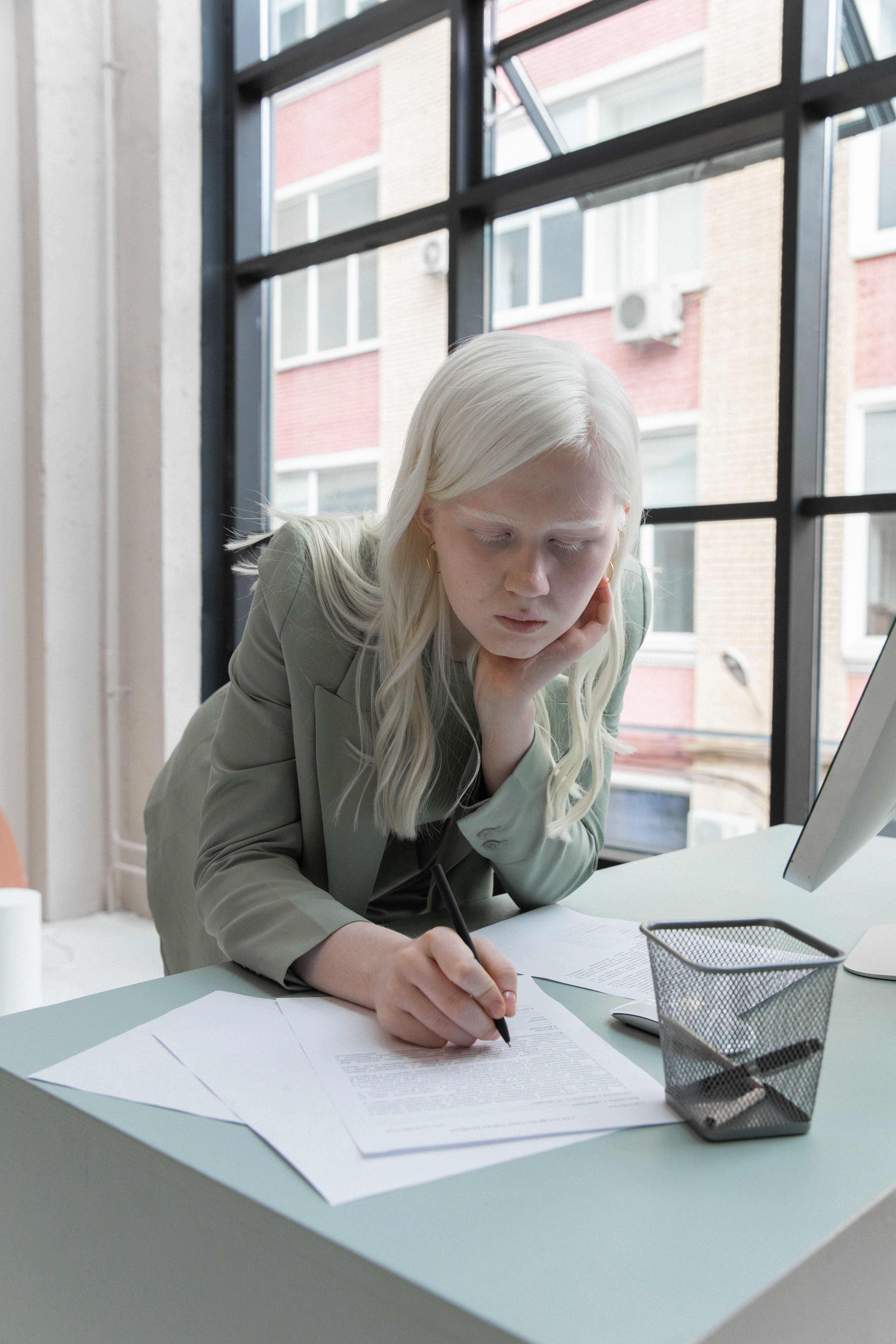 Instead of the so-called "awareness on albinism," people seemed to have been enamored by young Bianca, by her looks and her composure, and of course, her gorgeous eyes.
The video was flooded with comments like "Wow, I didn't know albinos can be so beautiful!" "She looks like Tilda Swinton from Narnia!" "She looks like a princess!" Needless to say, that's not what Catherine had hoped for.
But it didn't stop there. Within a week, model agencies managed to find Bianca's contact information and offered her jobs as a model. 
Bianca was hesitant at first—she never expected any of this, and she never quite liked the modeling industry based on what she'd read. But then her parents encouraged her to give it a shot anyway.
"Go on darling, show people that you can be different and unique and be beautiful at the same time," her mother told her. 
She never liked the spotlight—to imagine all those eyes upon her … even those she had never met, looking at her photos and talking about her.
But then her father, Alberto, convinced her that she could stop anytime if she wanted to and that it'd be a good chance to make some money during the summer, and she might even get the chance to travel for a bit. In the end, she relented.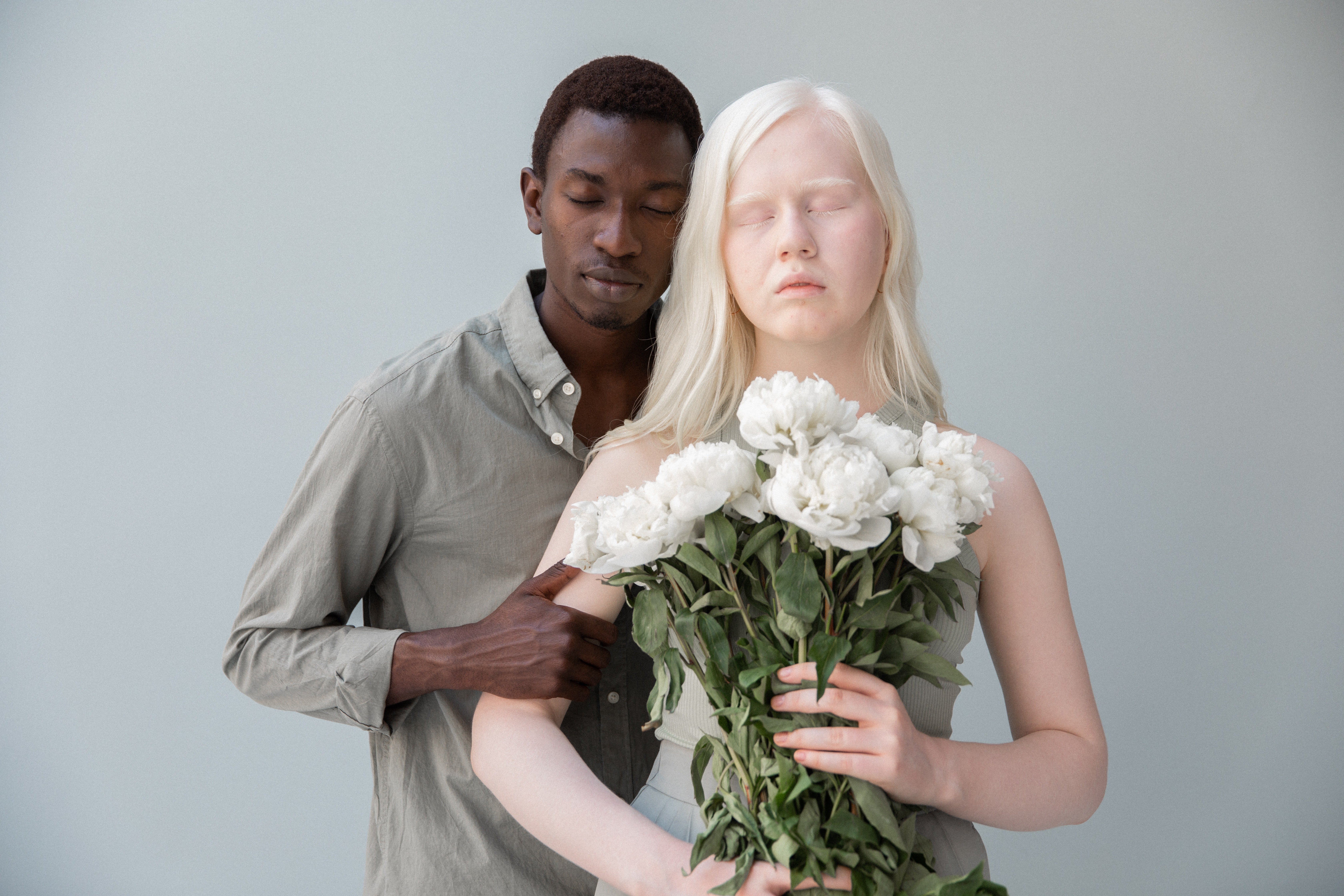 Before she knew it, she became a sensation in the modeling world and beyond. Within just a few months, she found herself on magazine covers, interviewed by different magazines and newspapers about her experience as someone who suffered from albinism. She became the face of the whole movement. She became the face of a diversity celebration. 
However, Bianca found it difficult to adjust to this new lifestyle—she even found it absurd. On one hand, she was glad that people were more aware of her condition, and that people appreciated her beauty; but at the same time, she felt like she was being used as a marketing tool.
Highlighting her differences was totally beside the point because she too, like any other, just wanted to live a normal life, without people staring at her and talking about her all the time. Celebrating diversity shouldn't be amplifying someone's difference and blowing it out of proportion, but respecting and treating one another as equals, regardless of the differences. 
After her brief stint of fame, Bianca decided she would step down and return to her normal life. It was fun while it lasted, but it wasn't something she wanted. At least she did manage to earn some money and see different parts of the world—Paris, London, Hong Kong … places she never thought she would visit.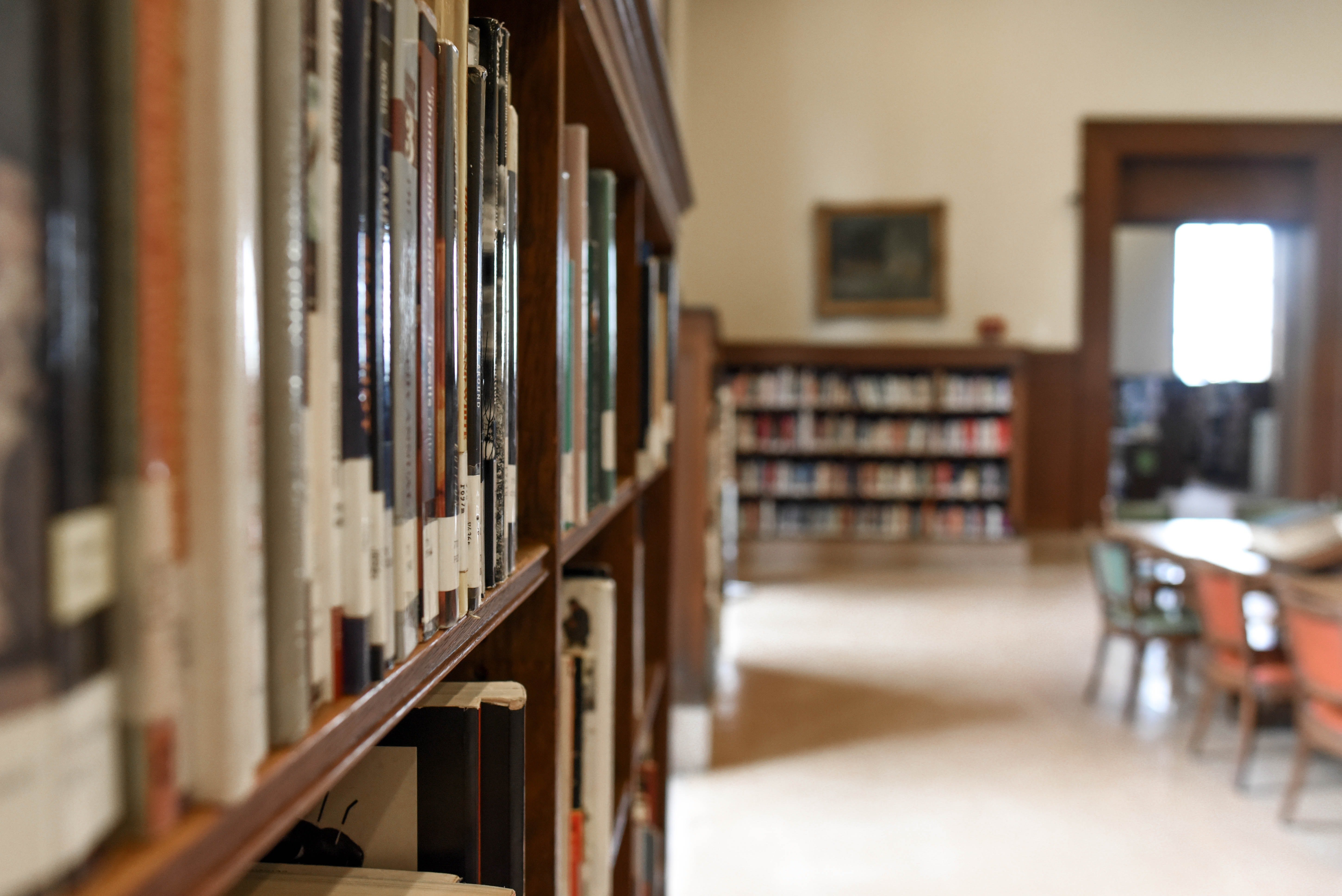 The summer break passed and before they knew it, and both Catherine and Bianca found themselves back in school after their summer vacation. One day during their lunch break, Bianca decided to approach Catherine and check up on her. 
"Hey, how was your summer break?" Bianca decided to break the silence—she knew that Catherine still had a grudge against her, but she decided it would be a nice gesture regardless. 
Catherine tried to look away at first, but with Bianca's sincere eyes she just couldn't avoid the whole conversation. She finally relented after a few seconds. "Nothing much. Worked in McDonald's for a month and visited my aunt in Toronto," she said. "Not as fun as yours, I'm sure," she added. 
Bianca could sense the hostility in Catherine's tone … and she really couldn't blame her for that. But is there anything she could do about it? She thought to herself. But then an idea struck her. She took out a piece of paper, wrote down a number, and passed it on to Catherine.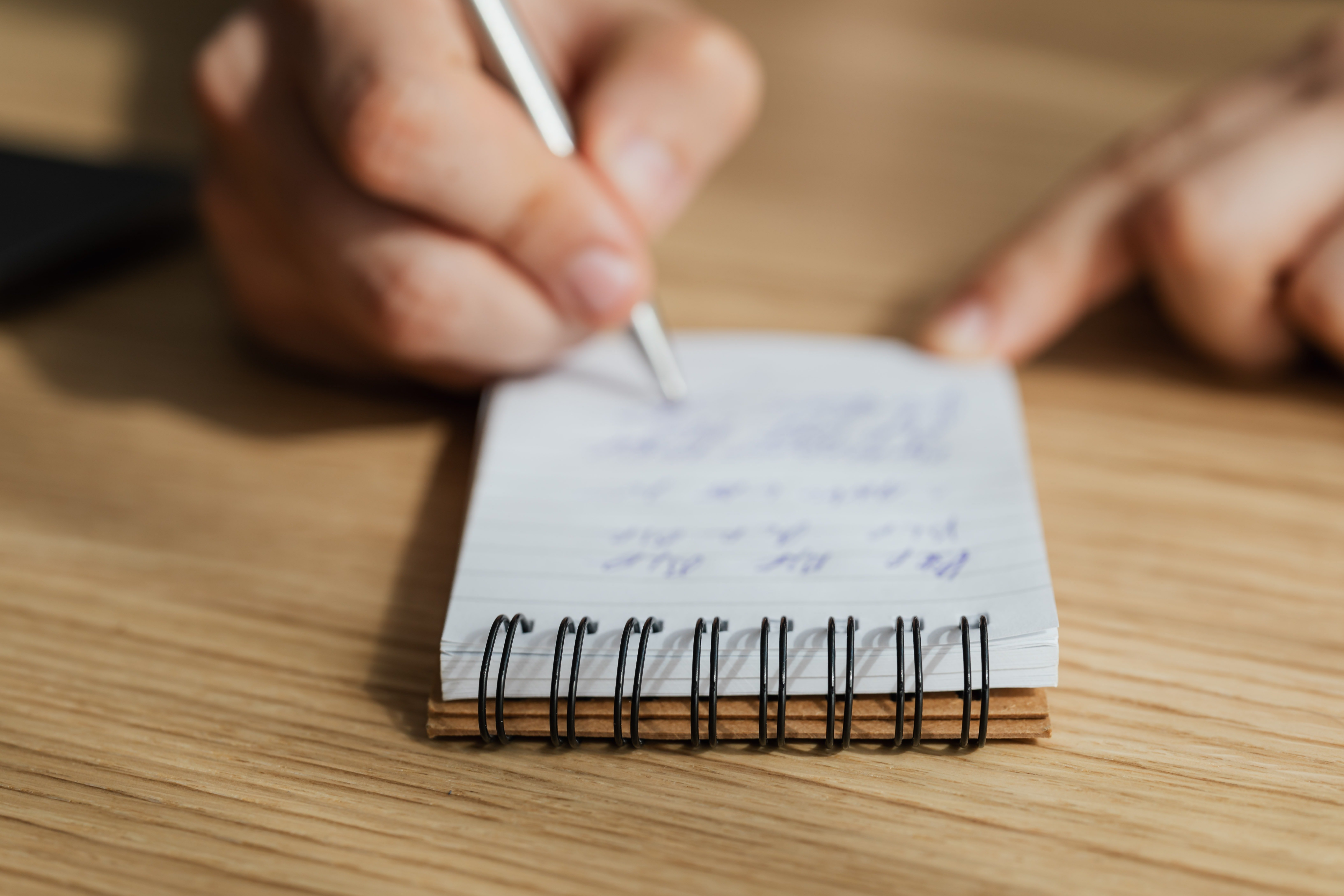 "Look, I know we are not on good terms or anything, but my summer wouldn't happen if not for you. Here's the number of the modeling agency I was working for. They're looking for models and I know you really wanted to try that out—I'll try and put in a good word for you," Bianca said.
Catherine looked at the paper, dumbfounded by Bianca's gesture. For a solid minute she simply stared at the piece of paper on the table … should she take it? Would that be accepting defeat?
But then she looked at Bianca, smiling with those green eyes of hers, and through the corner of her eyes she could see the nervousness in Bianca—it must have been difficult for her as well. 
"Sure, thanks," she took the paper and smiled at Bianca.
They both smiled as a new friendship was born.
What can we learn from this story?
It's okay to be different. If you think you're different and do not fit in, have some faith—we all are, and that's what makes the world beautiful. Also, once we are able to put down our differences and treat one another with dignity and respect, good deeds can be born out of it. 
Share this story with your friends. It might inspire people to share their own stories or to help someone else.
For another great read, find out what happened when the daughter of a rich woman mocked a poor, disabled girl during a dance class.
This account is inspired by a subscriber's story. All names have been changed to protect identities and ensure privacy. If you would like to share your story with us, please send it to info@amomama.com