Marilyn McCoo & Billy Davis Jr of '5th Dimension' Have Been Married for 52 Years — Inside Their Love Story
Singer Marilyn McCoo and her husband, Billy Davis Jr. of the band 5th Dimension, remained in love for 52 years. Take a look inside the power couple's amazing marriage. 
Renowned singers Billy Davis Jr. and Marilyn McCoo have been married for more than five decades, a rare union in Hollywood, an industry known for public breakups and bitter divorces. 
Davis Jr. and McCoo, who were close friends and founding members of 5th Dimension, tied the knot in 1969. Their union has been filled with love and music ever since.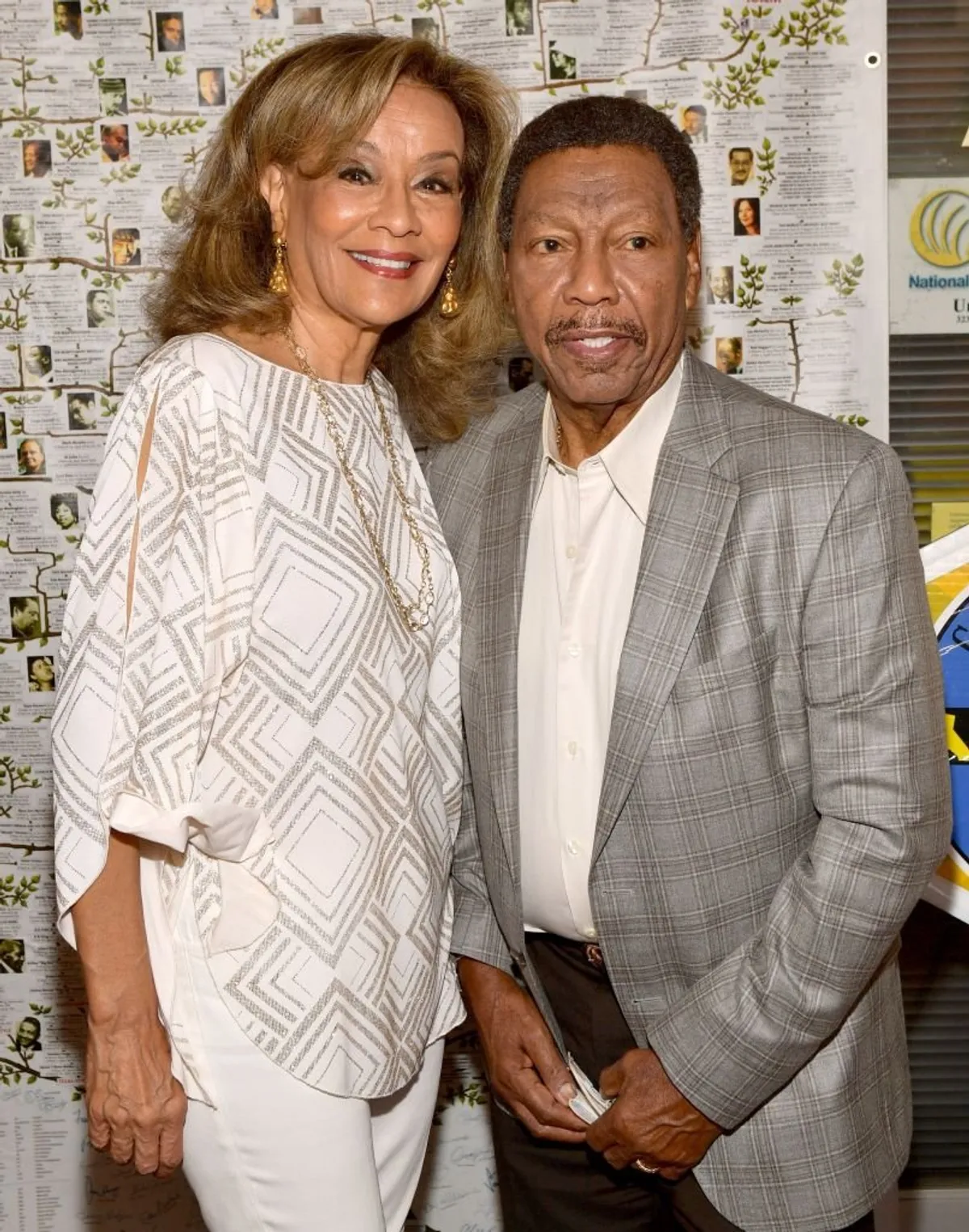 Recalling the early years of their relationship, Davis Jr. shared to Closer Weekly that he and McCoo, 77, did not fall for each other instantly when they first recorded together. Davis Jr. said:
"The friendship blossomed first. We became very good friends and then the love bug hit later."
The sensational singing duo were the powerful voices behind several chart-topping songs, which include the "Aquarius/Let the Sunshine In,"  "Up, Up and Away," and the "Worst That Could Happen." 
The song "Up, Up and Away" cemented the couple's career in the entertainment industry. McCoo shared that the 5th Dimension won four Grammy Awards in 1967 because of said track.
She said having a solid faith in God has kept their relationship alive.
The couple's friend Jimmy Webb was the one who wrote the groundbreaking song which McCoo and her 83-year-old husband eventually recorded. "It changed everything," Davis Jr. told Closer Weekly.
The 5th Dimension was one of the most popular bands in the late 1960s. Besides McCoo, Davis Jr., the other founding members of the band were Florence La Rue, Lamonte McLemore, and Ronald Townson.
The iconic band was more than about singing pop, R&B, and Soul genres as they were known for breaking down racial barriers. Their group performed to both black and white audiences.
McCoo shared that people of color were not seen on TV, and she felt it was their responsibility to bring the two communities together through music. Davis Jr. added they were proud to share music with a diverse audience. 
Music became a bridge for Davis Jr. and the New Jersey-native singer to connect deeply the public. After performing for 5th Dimension for years, the couple initially planned to pursue solo careers. 
But they later decided to perform as a duo. As a couple strongly committed to their marriage, McCoo said they were afraid becoming solo artists would split them up.
Performing together as a couple has been an exceptional experience for them. Davis Jr. said they have enjoyed working together throughout the years. 
Davis Jr. and his longtime wife have weathered many storms together, including the time when he suffered alcoholism. Now, the proud husband said their relationship has been smooth-sailing.
They would sometimes bicker, but misunderstandings are part of marriage. McCoo said there's no magic formula for a successful marriage. It takes hard work and staying committed to each other throughout any challenge that come their way. 
She said having a solid faith in God has kept their relationship alive. Her husband also shared that God has been good to them and has allowed them to maintain their singing voices for so many years. 
The couple, who remains childless, recently released "Silly Love Songs," a remake of Paul McCartney's hit. It was the first single from the pair's album "Blackbird: Lennon - McCartney Icons."