Maksim Chmerkovskiy's Only Son Shai Is His Carbon Copy While Channeling the Dancer's Style in Cute Snaps
Ballroom dance champion and choreographer Maksim Chmerkovskiy can't help but marvel over his son Shai's cuteness. The father-of-one always gets fans gushing as he and his mini-me twins up in different social media share. 
Maksim Chmerkovskiy has embraced parenthood since welcoming his son Shai Aleksander Chmerkovskiy with his wife and fellow professional dancer, Peta Jane Murgatroyd.
The dancer's series of posts on Instagram has proven the striking resemblance between him and his 4-year-old son. Fans can't get over the duo, as seen from the tons of comments and praises each time he shares the moments.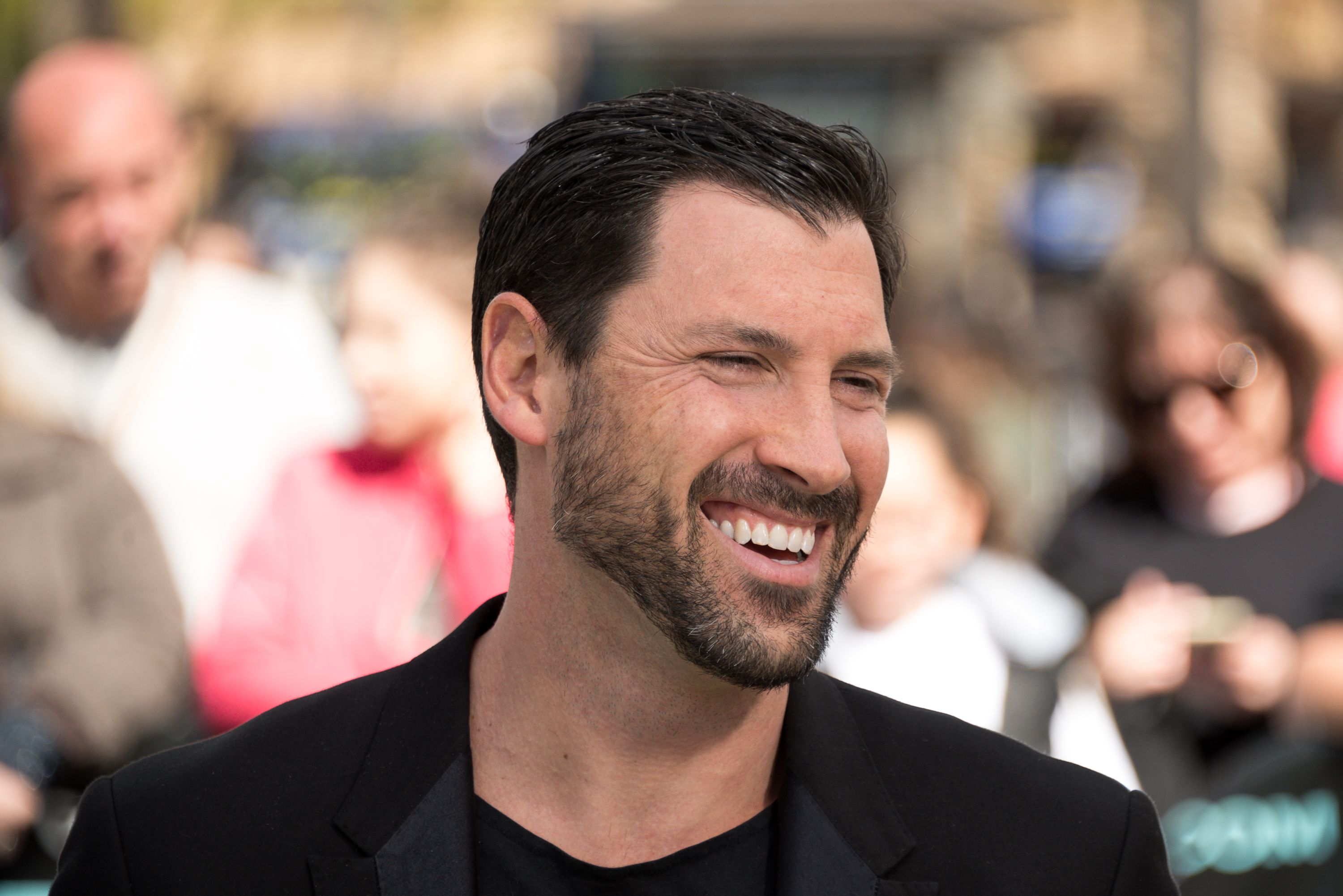 THE FATHER-SON RESEMBLANCE
In the October 17, 2017 post, little Shai rocked a black tank top and had a scarf tied stylishly around his neck. His father wore an old-school fashionable suit with floral embroidery imprinted in front of it, and they both gave a straight look.
In another adorable share on August 26, 2020, the star choreographer showed off his beautiful family. In the post, Maksim, Murgatroyd, and their son donned similar white T-shirts, jeans, and white sneakers.
In November of the same year, the choreographer put up a cute video of him and Shai rocking similar outfits. They wore a black hoodie and black pants. In the video, the father and son shared a pack of snacks.
Their love life took a different turn when Maksim proposed to Murgatroyd after a performance at the Olympia Theater in Miami.
INSIDE MAKSIM'S PARENTHOOD
Maksim and Murgatroyd welcomed their son on January 4, 2017. Following Shai's birth, the doting father shared a photo of himself cradling his little boy with a lengthy caption that partly read: 
"It's been one week plus one day of my fatherhood, and I'm the happiest person that's ever lived."
However, before Shai's birth, the star made it public during an interview with Bravo that he would be taking a break from work to spend quality time with his son. His word showed that he wouldn't miss the first five months of his son's life.
MAKSIM'S INTENTIONS FOR SHAI
In an exclusive interview with E! News, Maksim revealed that he wouldn't want his son pursuing any career just yet. Although the choreographer already enrolled Shai in dance classes, he noted that he would love for him to enjoy his time as a kid.
Maksim explained that he has deliberately stayed "hands-off." He noted that he doesn't stay with the 4-year-old during his dance rehearsals because the star believes he would be forced to pass some instructions. In his words: 
"I drop him off at dance, and I walk away because I don't want to sit there and be like, 'Point your toes, Shai' and 'Do the right thing."
MAKSIM AND MURGATROYD'S LOVE LIFE
Maksim and his sweetheart Murgatroyd met in 2009 while working on Broadway's "Burn the Floor." They started dating three years after they met, and the two have had several make-up and breakups during their relationship. 
However, their love life took a different turn when Maksim proposed to Murgatroyd after performing at the Olympia Theater in Miami. Their engagement was later announced in December 2015. 
The love birds had a solemn wedding at City Hall in New York City in July 2017. After quietly saying their vows, they had a bigger ceremony in New York's Oheka Castle.
MAKSIM CAN'T WAIT TO BE AN UNCLE
A recent report showed that the "Dancing With The Stars" pro prepares to be an uncle. Maksim has been expectant since his brother Valentin married Jenna Johnson in April 2019. However, no news has shown that Val is expecting a baby.
Val and Maksim worked on the "Stripped Down" show together, and Val noted during an interview that the show would be filled with surprises. The show premiers on Friday, July 24, 2021.