Olympic Gymnast Nastia Liukin Flaunts Endless Legs in Skimpy Daisy Dukes While Draped in USA Flag
World champion Nastia Liukin shared some eye-catching stills on social media as she showed solidarity for team USA while proudly flagging the country's national colors.
Gymnastics expert Nastia Liukin's beauty hour had her showing some love to the United States. The star flaunted her gorgeous figure, rocking a significant outfit.
Nastia showed she was prepared to make the trip to Tokyo for the commencement of the 2020 Olympic games. The outdoor photos presented the radiant image of the sports pro.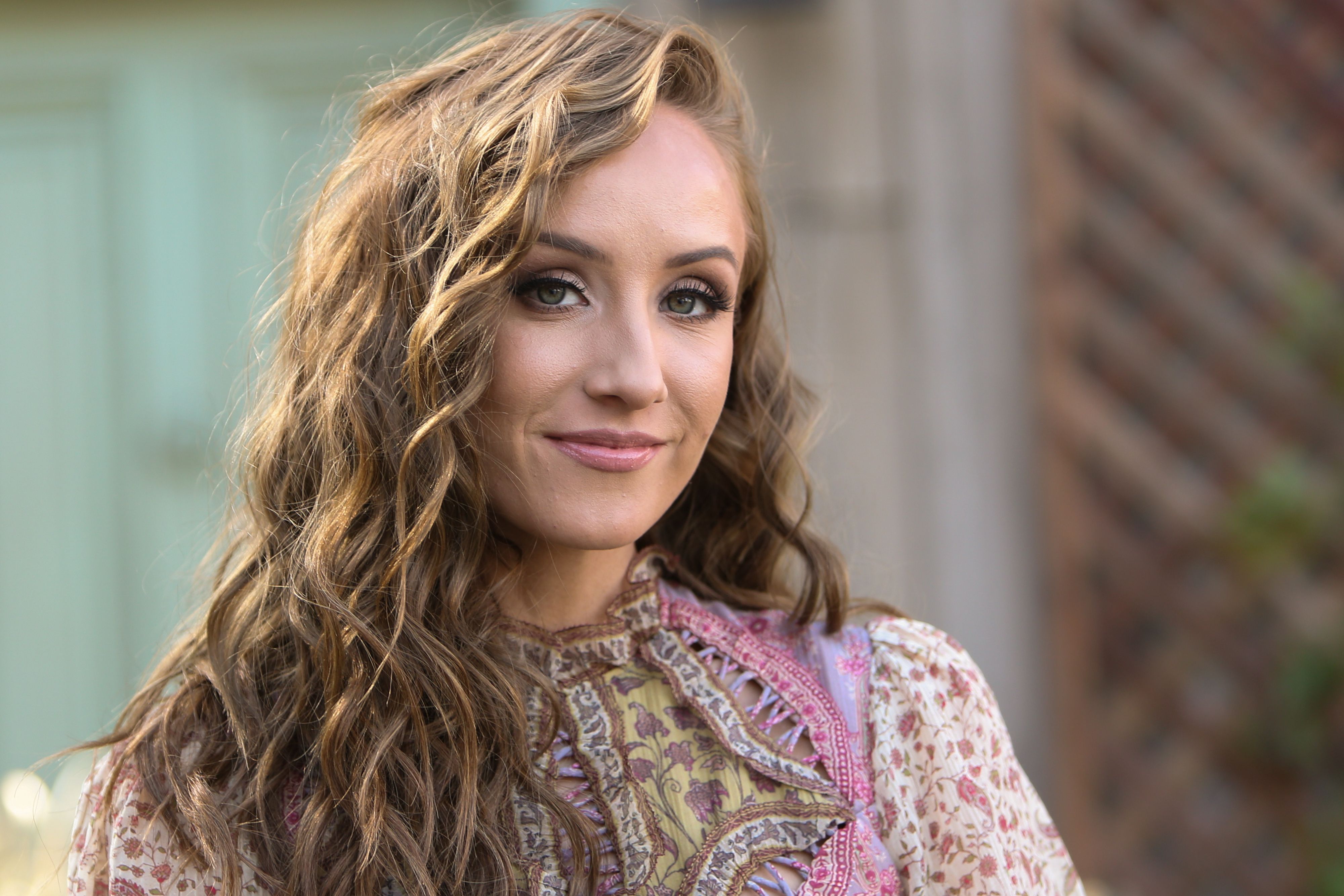 NASTIA'S PATRIOTIC GLAM
She donned a white spaghetti strap top tucked into a pair of daisy dukes. The length of her graceful limbs showed her smooth-looking tanned skin. 
Nastia styled her bleach blonde shoulder-length curly hair in a center part that framed her oval-shaped face. Her spectacular outfit stood out with a USA-flag brightly colored jacket draped over one shoulder.
She matched the jacket with an equally colorful pair of sneakers. Nastia stood on a beam with a side glance that showed the camera was placed at a vantage point. She thoughtfully shared in her caption:
"As I get ready to head to Tokyo in just a few days (!!!), it's hard to contain my excitement. On the heels of a new year like no other. These Olympic Games will be one to remember forever…."
The retired gymnast also wrote about her career, the inspiration, and years of dedication to being a five-time Olympic medalist. She noted that her efforts through the years would serve as a folder for experience at LA 2028. 
NASTIA'S JOURNEY TO THE OLYMPICS
Although the 31-year-old champ had pulled the curtains on her tumbler career, she would be joining the Olympic team as she makes coverages for news networks. 
She displayed her exhilaration in another post showing her excitement for the preparation towards the Olympics. Nastia's picture was shared from her fourth of July trip to Charleston.
The star enjoyed a sunny day on the beach with the bright sunlight reflecting on her swimsuit-clad figure. Nastia shared that she was ready to bid Charleston farewell for her trip to Tokyo. 
Last month the former Olympic icon launched her footwear line in anticipation of the famous sports event. The limited-edition footies were inspired by Nastia's career.
FACTS ABOUT NASTIA
Nastia's gymnastics career became profound in the early 2000s when she took the Olympics by storm and bagged several medals. However, her love and interest as a tumbler run deeper.
Nastia is born into a family of gymnasts. Her dad, Valeri Liukin, represented the Soviet Union in 1988's Olympics, where he bagged two gold medals. Her mother, Anna Liukin, was a rhythmic gymnast, and she was a world champion in 1987. 
At the age of six, Nastia already had a vision of her gymnastics career. She started competing then while training at World Olympic Gymnastics Academy (WOGA), which was co-owned by her parents. 
Nastia was an all-around national champion in 2005 and 2006. She shares her achievement of the most won championship medals with Shannon Miller. Nastia retired in 2012, at 22. 
NASTIA SPEAKS ON HER CAREER
Nastia goes down in the history of the most revered gymnast, but it was not always easy. The superstar once shared in an interview that despite having expert parents, the odds were against her.
This had to do with her physique. Nastia had a tall and slender frame as opposed to the usual sturdy and muscular body that gymnasts possessed. She noted that she was not a favorite, but all those lessons helped her be better.
Nastia shared that one of her biggest lessons from being a renowned gymnast was when she was at her worst. The star remembered when she fell while trying to make the Olympic team in 2012.
She recalled being disappointed and horrified that she had let her supporters down. However, she received a standing ovation then and knew that there was more to life than being pressured to be at one's best.