Husband Fat Shames His Wife, Life Teaches Him a Lesson - Story of the Day
An arrogant man insulted his wife for gaining weight and left her for another woman. But karma made him learn a lesson the hard way, and he regretted his actions soon.
Kurt and Rosa were head over heels in love and married soon after they graduated from college. Kurt was an adoring husband, and Rosa was quite happy with her married life. However, with time, Rosa started gaining weight, and slowly the image of the "perfectly married life" dissipated. 
Rosa was burdened with work at her office, and to cope with that, she started stress eating. That again was fine because she didn't mind gaining a few pounds. Things took a turn for the worse when Kurt started fat-shaming her.
One day, when Rosa returned from work, she was panting profusely. As soon as she entered the house, she sank on the sofa and removed her coat. Her face had turned red, and her forehead was drenched with sweat.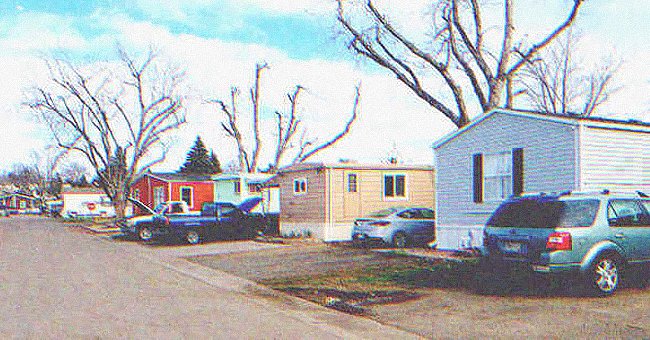 Instead of asking his wife if she was okay and offering her some water to drink, Kurt mocked her. "Maybe you should try losing a few pounds, Rosa. Just look at yourself! It seems like you'll pass out any moment."
Rosa glared at him. "Is that all you have to say, Kurt? Can't you first ask your wife why she's in such a condition?"
"Well, what can I ask when I know all my wife is doing is stress eating and gaining weight like crazy?" Kurt retorted.
Rosa looked at him furiously. "FYI, Kurt, some people spend eight hours a day in the office, including weekends. Furthermore, if their car is punctured, they need to push it all the way to a repair shop to get it fixed. All of this adds to their exhaustion and explains why they might be panting," Rosa said firmly.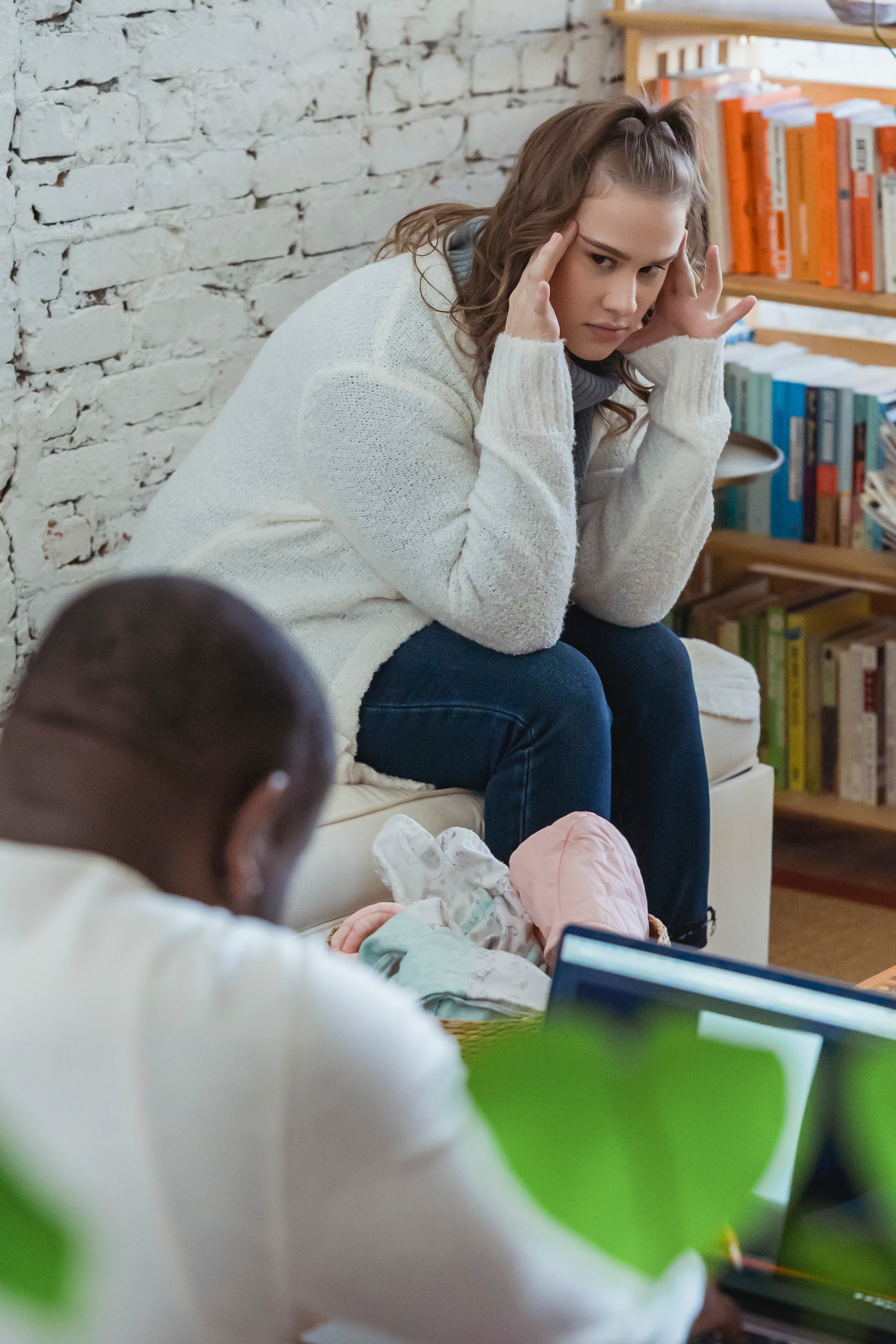 Kurt sighed and rolled his eyes. "Yeah, whatever. Anyway, let me get you some water."
"No need. I'll manage, Kurt," Rosa told him angrily. 
"Okay, as you wish," Kurt said and was about to leave when Rosa stopped him. "Wait, what happened to your job application?"
"Now, why are we suddenly talking about the job application? You know I'm a guitarist, and I hate these nine to five jobs." Kurt replied coldly.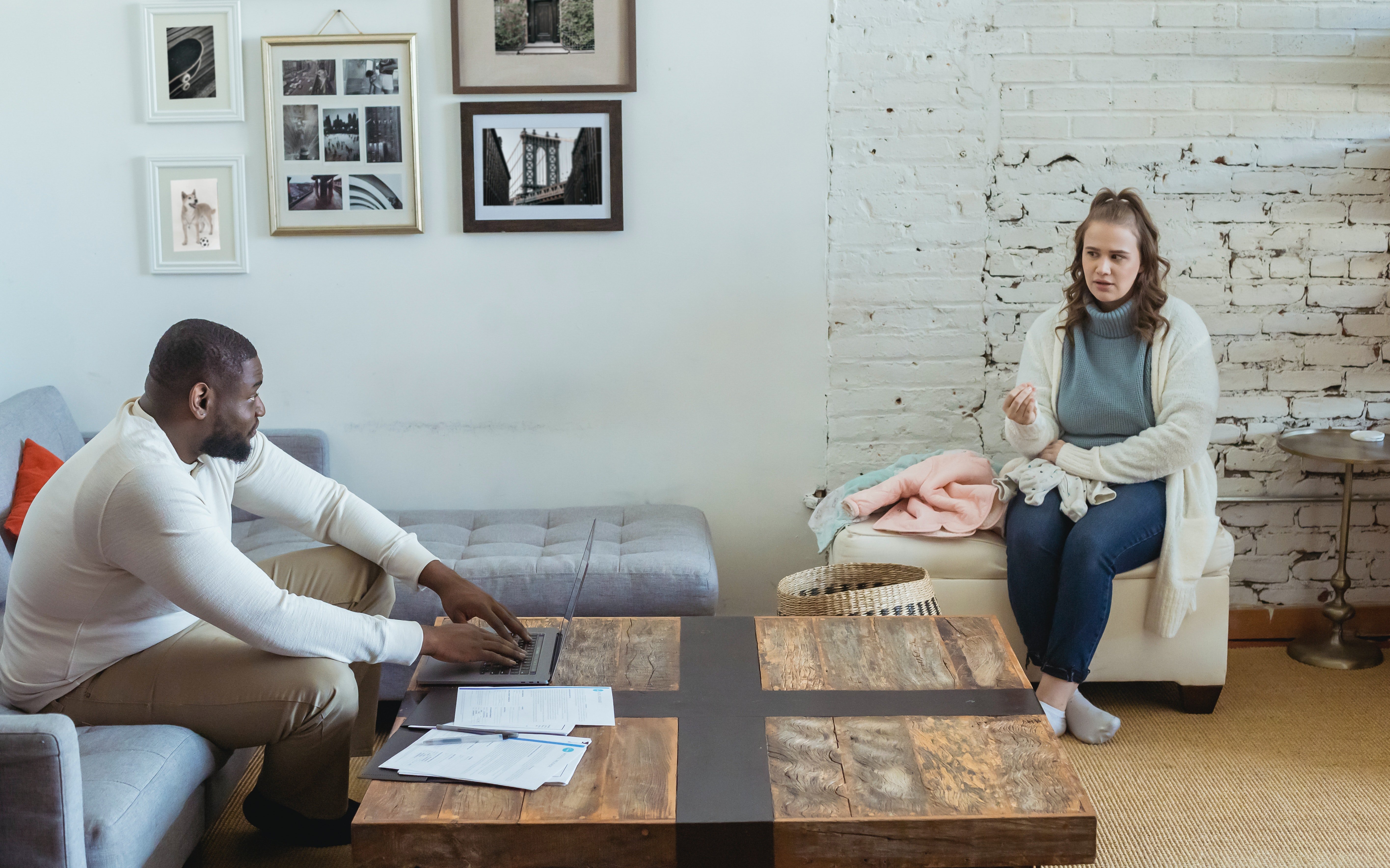 "I'm not asking you to leave your guitar, Kurt. You had promised you'd find a job by the end of the month and pursue guitar only as a side-gig. Remember, this house on loan. I'm working hard every day, and I expect you to help me with the loan!" Rosa told him firmly.
"Well, I have sent my resume to some places, but I haven't got a response. And frankly, I don't care. You're working anyway, so I guess we'll be fine."
Rosa lost her cool. "How can you be so chill about it, Kurt? I'm working extra hours here and trying my best so that we don't lose the house, and you're saying you don't care?"
Kurt paused for a while. "Wait, is this some sort of revenge because I commented about your weight?"
"I'm serious, Kurt. You need to find a job!" Rosa almost yelled at him.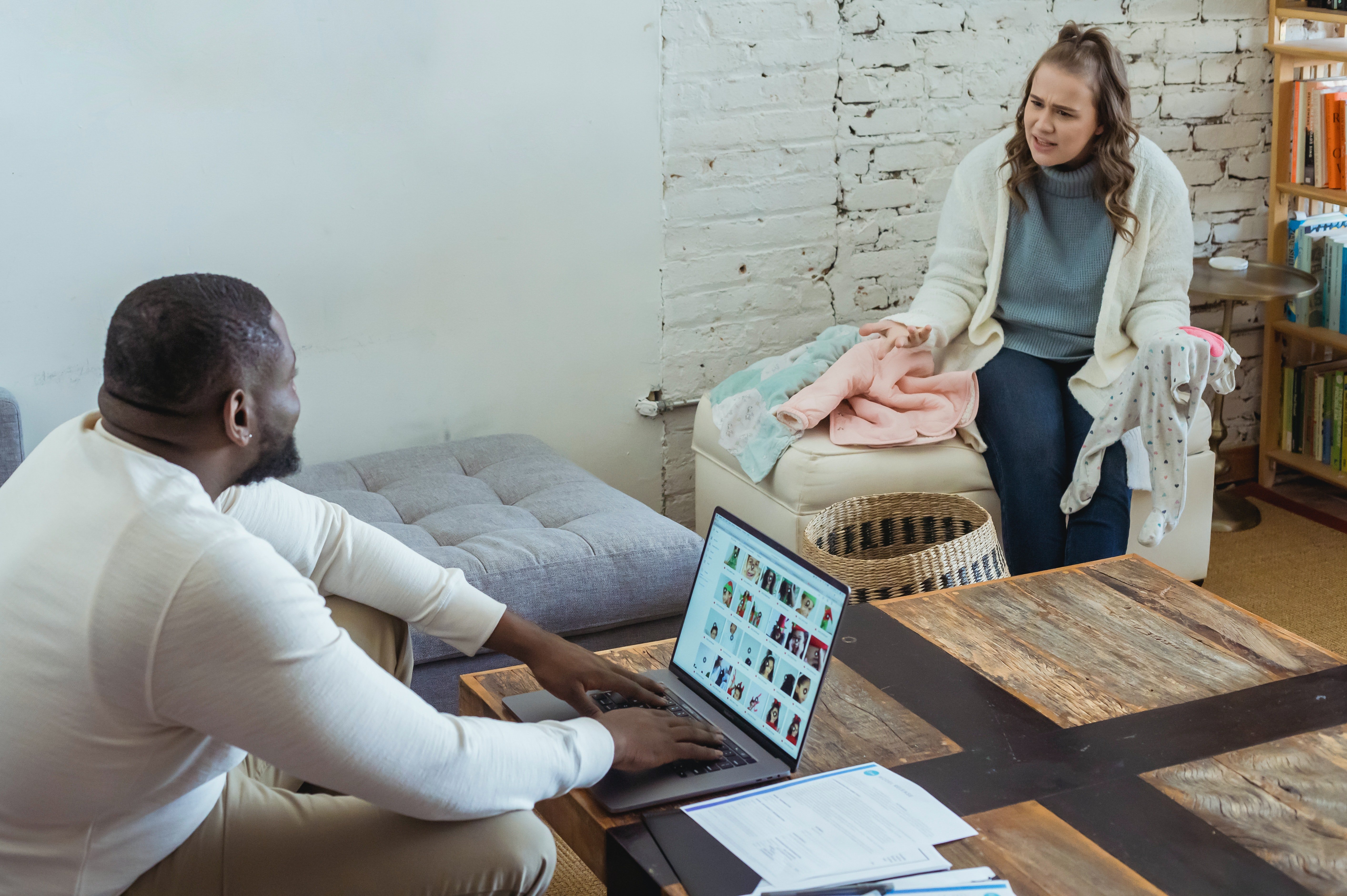 "Are you serious? Do you really want me to take a desk job and become just like you? Fat as hell!" Kurt yelled back. 
Rosa was stunned. "What the hell, Kurt! Instead of realizing your mistake, you're fat-shaming me?"
"Yes, I am commenting about your weight. If you feel bad, why don't you work out and lose some weight?" Kurt screamed at the top of his voice as he walked up the stairs and slammed the door shut.
Rosa couldn't believe her ears! She had never seen Kurt so angry and frustrated. She thought maybe he was actually stressed about the job application, so she didn't say anything to him after the heated exchange. She decided to sort things out when she got home from work the following day.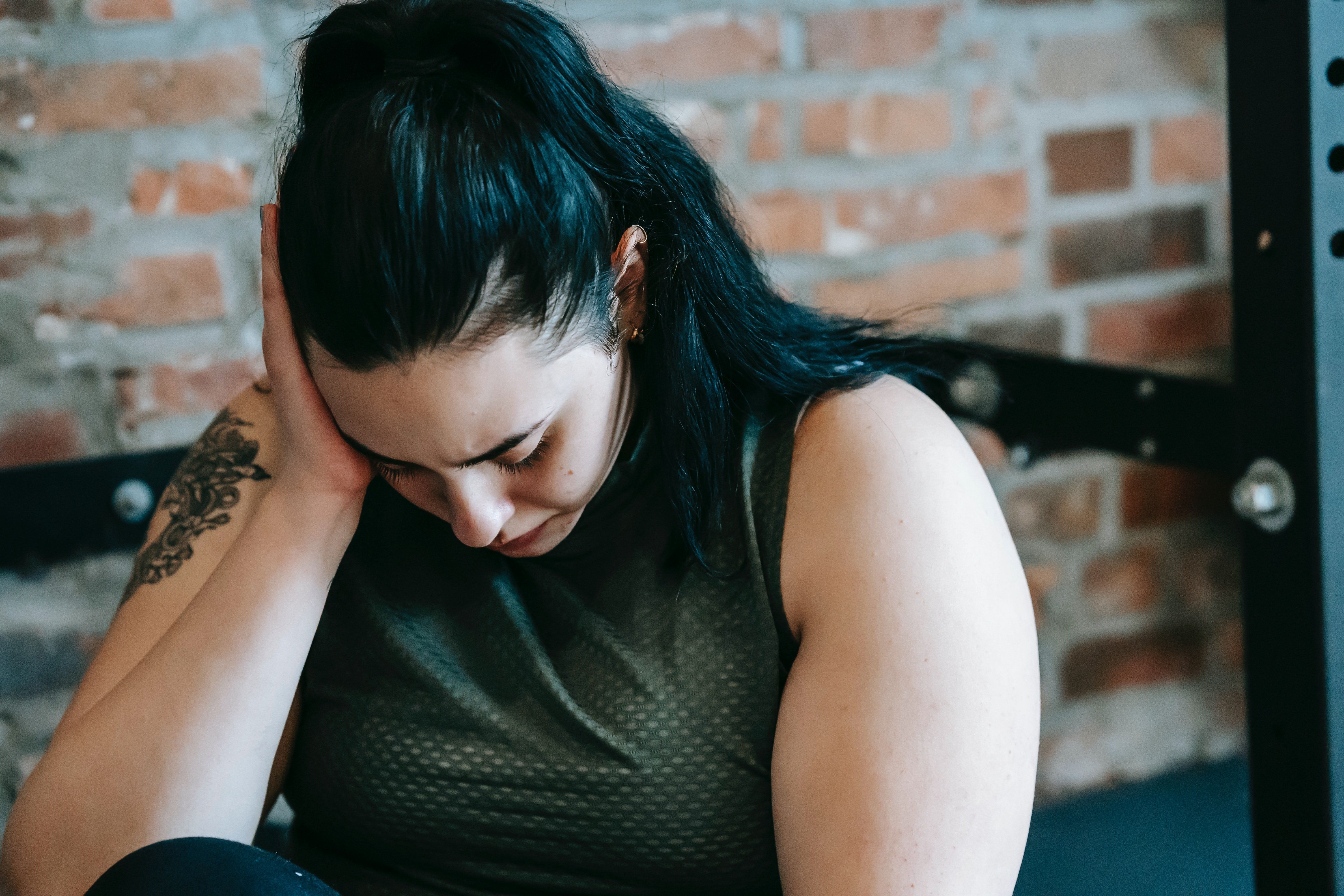 The next morning, Rosa left early for work because she had an important meeting. However, because she was in a hurry, she forgot to switch off the iron box. As soon as she reached the first signal stop, it suddenly hit her, and she called Kurt several times, but he didn't pick up the phone.
At this point, Rosa had no other option but to go back home and turn it off. But when she opened the door and entered the house, she was taken aback! Kurt was cuddling with another woman on the couch!
"What the hell, Kurt! You're cheating on me?" Rosa screamed at the top of her voice.
"Oh, Rosa. How come you're home so early?" Kurt responded calmly.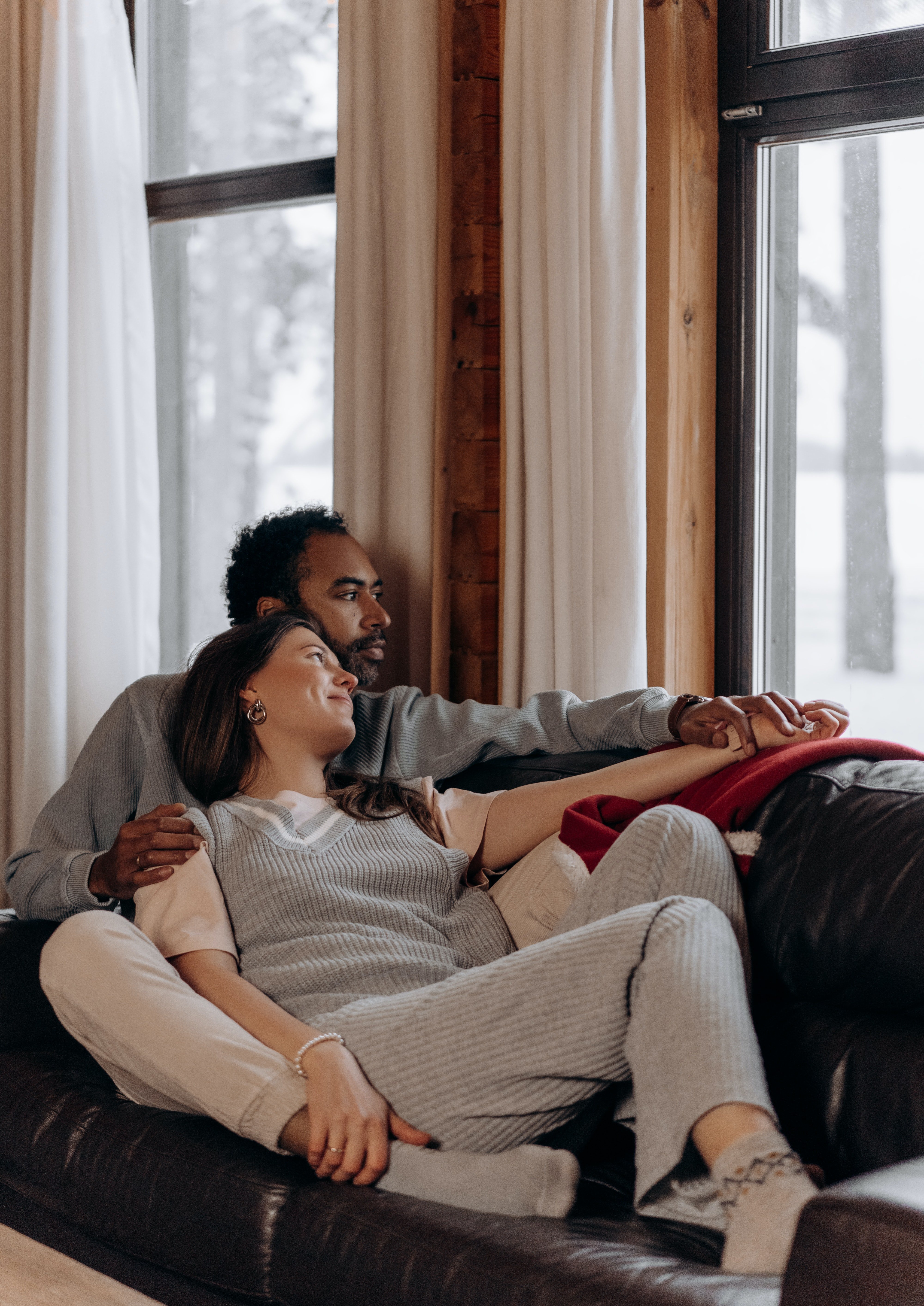 "How are you so calm about it? Aren't you ashamed of what you're doing behind my back, Kurt?" she asked him furiously.
"Not at all," Kurt replied confidently. "This is my girlfriend, Kelly, and we love each other. Unlike you, Kelly takes proper care of herself and looks gorgeous. Finally, I have a real woman in my life and not a GIANT ELEPHANT."
Rosa's eyes welled up with tears. "How could you say something like that, Kurt? I thought we loved each other." 
"That's the thing, Rosa. We 'loved' each other. That love is not there anymore," he said sternly. "Anyway, I'm divorcing you and leaving the house. I hope you take good care of yourself. Goodbye!"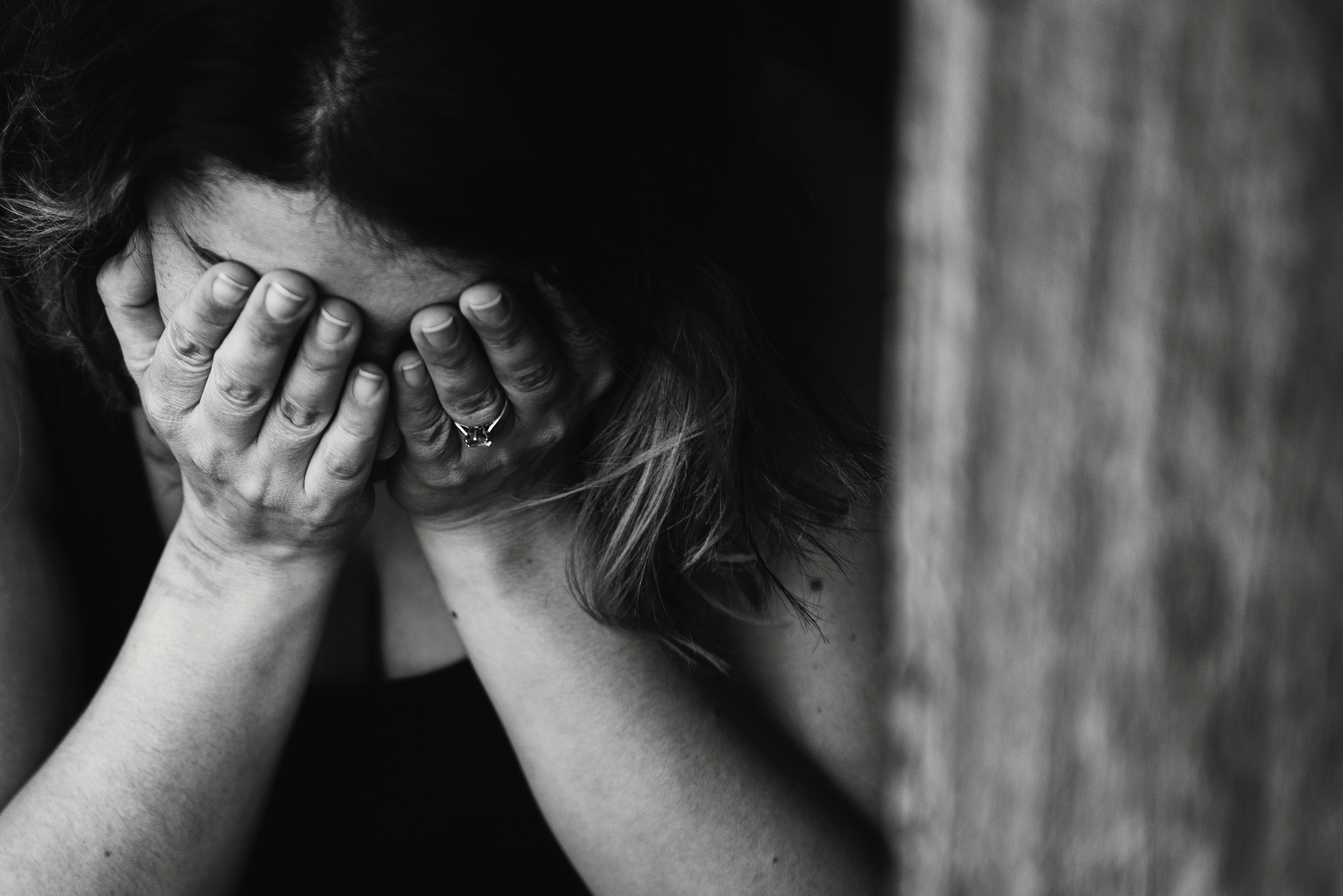 Rosa was shattered. She couldn't believe her world crashed in just one day. Yes, Kurt was reckless and insulting, but after he left, the house felt too empty. 
After that day, Rosa called him a few times to sort things out, but there was no point. Kurt did not return her phone calls or texts. So, as time passed, Rosa tried to keep herself busy with work to get over Kurt and the humiliation. Thankfully, it worked. 
She concentrated solely on her career now, and within a few months, she got promoted to the manager's position. She also met the love of her life, and they were living happily together.
Kurt's life, on the other hand, just became more miserable. His so-called girlfriend just cared about herself and left him for another man because Kurt's passion couldn't earn him a secure job and a permanent home.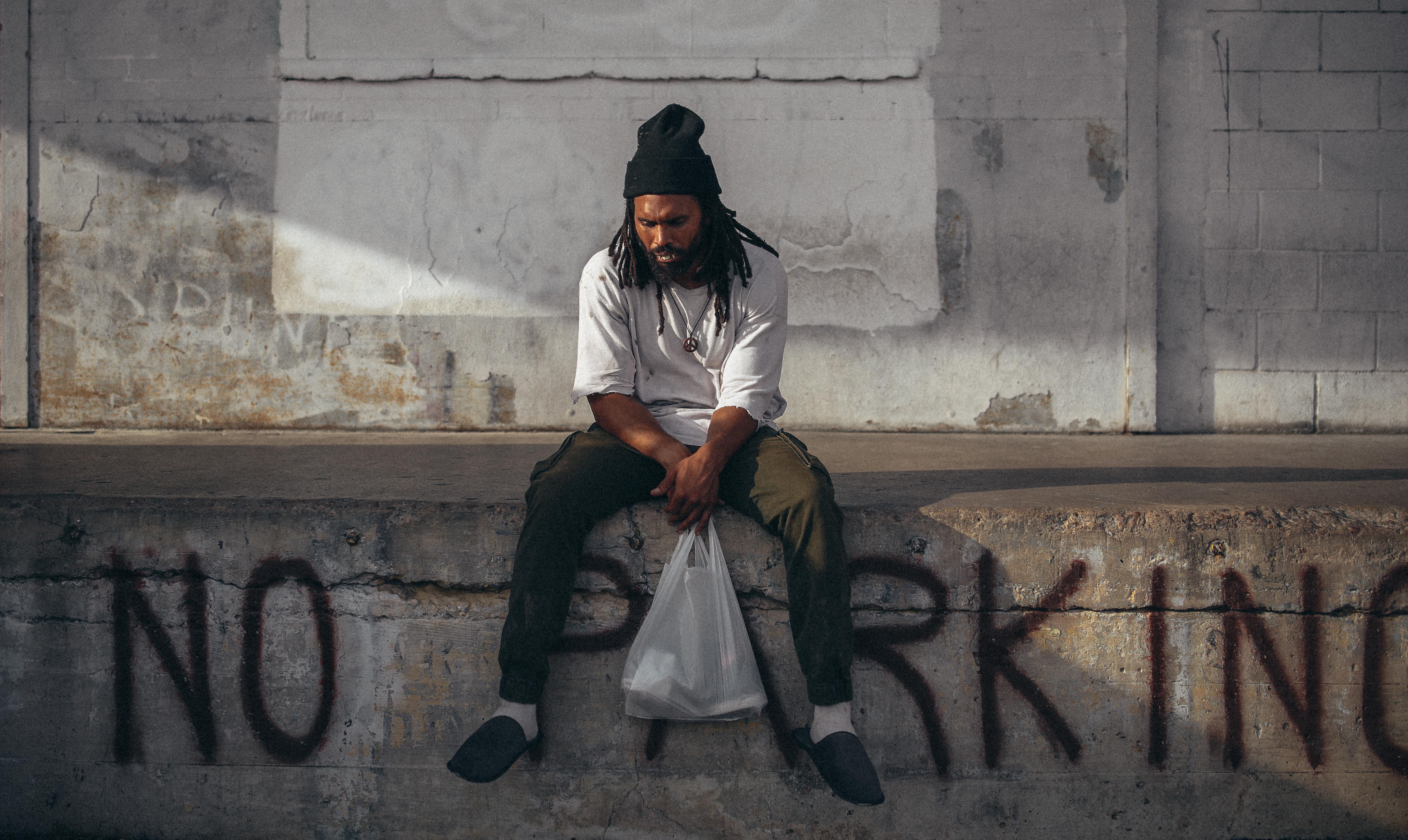 With no job and a place to stay, Kurt didn't know what to do or where to go. So he finally came knocking on Rosa's door one day. "Please forgive me, Rosa! I have realized I was wrong to leave you. I'm sorry. I really am," he told her as she opened the door.
Rosa smiled at him. "What happened, Kurt? How did you remember this fatso after all these years?"
"I don't have anywhere else to go, Rosa. I really need help. Please let me stay here," he begged her.
"I'm sorry, but that's not possible. I live here with my husband, James, and we don't give rooms to strangers, so goodbye," Rosa said and slammed the door on his face. 
What can we learn from this story?
Stop judging people for their appearance. Kurt insulted Rosa and left her just because she didn't look attractive enough to him after putting on weight.
If you do wrong to others, it'll come back to bite you sooner or later. Kurt abandoned Rosa for Kelly because he found her attractive. Not long after, he realized his mistake when Kelly left him for another man.
Share this story with your friends. It might inspire people to share their own stories or to help someone else.
If you enjoyed this story, you might like this one about a man who insults his wife for being disabled and regrets it later when karma strikes back.
This account is inspired by a subscriber story. All names have been changed to protect identities and ensure privacy. If you would like to share your story with us, please send them to info@amomama.com. 
ⓘ NEWS.AMOMAMA.COM does not support or promote any kind of violence, self-harm, or abusive behavior. We raise awareness about these issues to help potential victims seek professional counseling and prevent anyone from getting hurt. NEWS.AMOMAMA.COM speaks out against the above mentioned and advocates for a healthy discussion about the instances of violence, abuse, sexual misconduct, animal cruelty, abuse etc. that benefits the victims. We also encourage everyone to report any crime incident they witness as soon as possible.