Tiny Harris's Husband T.I. Throws Expensive Costa Rica B-Day Bash for Her as She Turns 46
Former Xscape singer Tiny Harris gets one of the most memorable birthday celebrations as she turned 46. Her husband, T. I hosted a lavish birthday bash in Costa Rica for the celebrant who happened to have a swell time.
Xscape singer Tiny Harris and her husband, T.I, a rapper and actor, are undoubtedly one of the industry's power couples. Their unique relationship and love for each other are easily noticed and proclaimed online and via their reality T.V. show, "T.I & Tiny: The Family Hustle."
The inseparable duo has been married for ten years and has constantly celebrated each other throughout their marriage; hence, fans are also used to them serenading each other with lovely praises.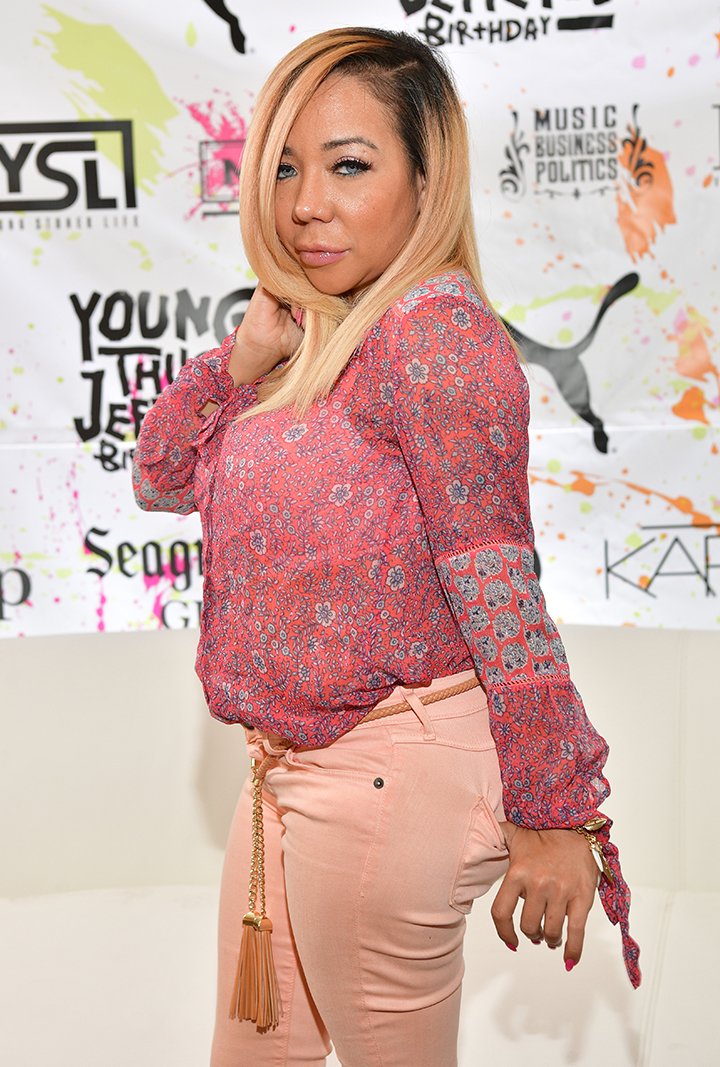 However, they find more amazing ways to gush on one another and show appreciation, which often tops the headlines and thrills fans.
Recently, Tiny clocked 46 and got a sweet birthday bash from her husband. The rapper went the extra mile to throw an expensive birthday bash on the shores of Costa Rica, featuring the venue's rich culture and essence.
In shared updates via Instagram stories, T. I gave a sneak peek of the decorated venue. It was a riverside space designed with balloons. On the snaps, he wrote:
"Live it up legend...You deserve all of it!!"
The birthday girl later surprised fans with a clip showing beautifully dressed female dancers and male drummers who serenaded her with their danceable tunes.
At the beginning of the video, Tiny sat next to her leading man, who focused on the incoming dancers and recorded them using his phone. 
The 46-year-old later joined the singing group, giving fans a glimpse at her fashionable green and jeweled halter-neck dress and partial ponytail hairstyle.
Two hours after the post dropped, T.I shared a montage of snaps on his Instagram, all featuring the beautiful moments he shared with his wife.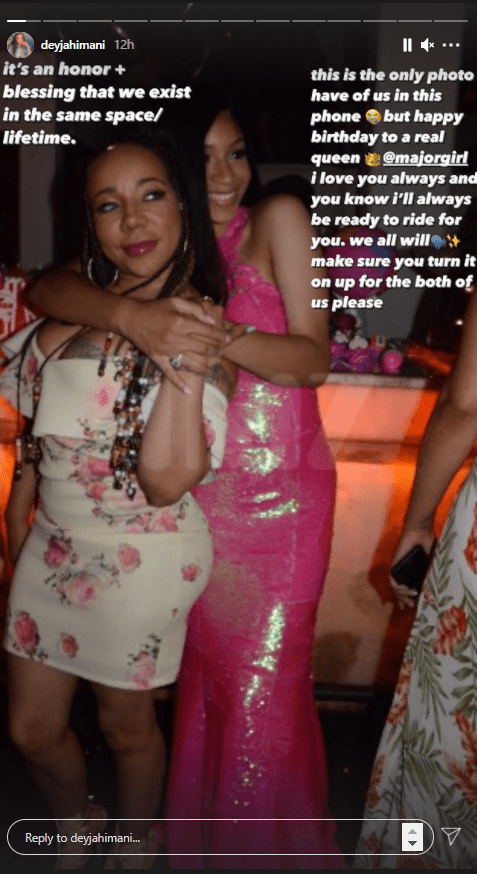 As expected, the rapper penned down a lengthy note detailing his thoughts towards the celebrant. The caption read:
"Happy Birthday to my wife, my lover & best friend… We've been through the best of times and the worst of times but WE never change…."
Other family members, including two of the couple's kids, celebrated the family matriarch online by sharing throwback snaps and wrote loving words.
THE COUPLE'S UNIQUE RELATIONSHIP
T.I and Tiny met in 2001, and shortly after the Xcape song, "No Scrub" won a Grammy. At the time, T. I already had three kids, Deyjah, Domani, and Messiah, from two different women. Tiny also had a daughter, Zonnique, from a previous relationship.
They grew to love each other, despite their histories. These days, apart from gushing about their love online, they boldly address their feelings for each other via interviews and do not mind sharing their history, which began in 2001.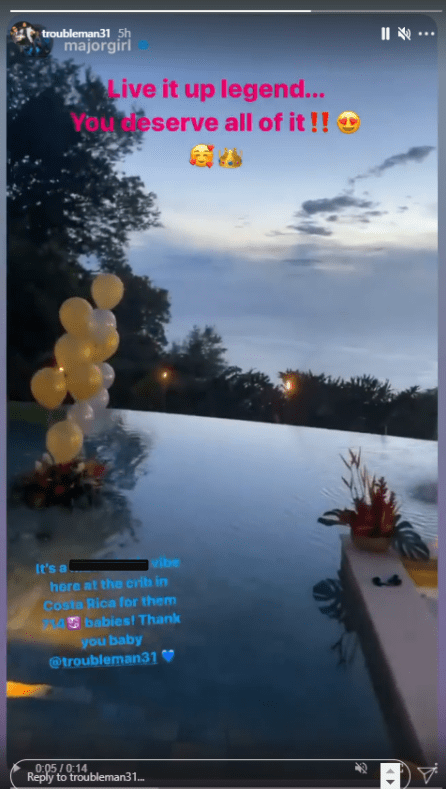 A year ago, an interviewer asked who said the words "I love you" first, and the singer said that her husband did. However, T.I. hesitantly admitted that he was not confident that it would be reciprocated if he said it first.
The rapper added that they tested the waters with their toes at the beginning of their relationship and decided to sail after confirming that their hearts belonged to each other.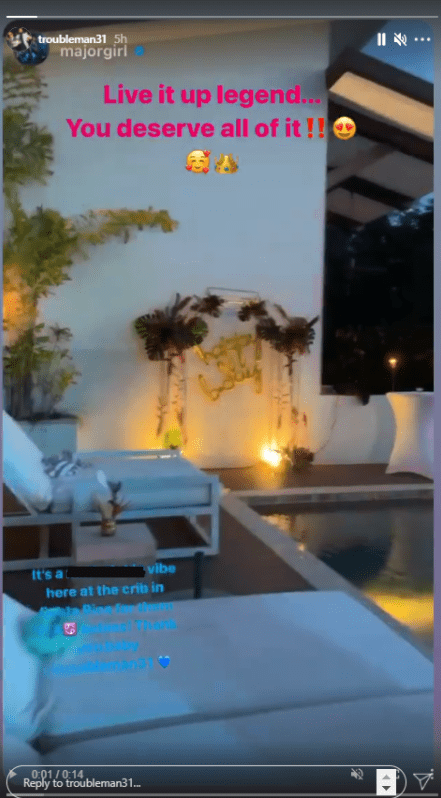 It has been more than a decade, and the pair are still in the boat, although they might have hit a few rocks but survived the storm.
For the couple, staying together and never being apart has been the key to their successful marriage of ten years and relationship of two decades. T.I confessed that this has paid off and is the only ingredient that has helped them.
TINY AND T.I.'S MARITAL WOES
Tiny and her husband are indeed one of the industry's happiest couples. More than once, they have admitted to having things rough but decided to stick together.
Their marriage is not alien to the ups and downs witnessed by couples, but these two have proven that love conquers all. They exchanged their marital vows in 2010, shortly after the rapper came out of prison.
Six years later, the couple announced their divorce, with Tiny citing infidelity on her husband's part as the reason. A few months later, they revealed that they had worked things out, as T.I. worked on himself and admitted his errors.
ONE BIG HAPPY FAMILY
T.I. and Tiny had four kids before meeting each other. After three years of dating, they welcomed a son named King Harris, then two years later, another son, Major Philant, joined the family.
In 2007, they tried to conceive, but the then mother of three gave birth to a stillborn. It was not until 2016 that they welcomed another child, their youngest, Heiress.
With a big family as theirs and the couple's busy schedule, it would seem impossible to run a blended family. However, they are doing incredibly well and ensure that the seven siblings maintain a healthy relationship.