Sharon Osbourne Is All Smiles in Rare TBT Photo from 'Cute' Getaway with Husband Ozzy Osbourne
TV personality Sharon Osbourne shared a "cute throwback" on social media a few days before "The Talk" finally found a replacement for her months after her exit.
Sharon and Ozzy Osbourne's relationship has been a rollercoaster, but despite all the difficulties they have faced, love has prevailed, and they have been married for 39 years.
"The Talk" former co-host frequently uploads photos and videos of her husband on social media to either commemorate milestones or just share adorable moments with her followers.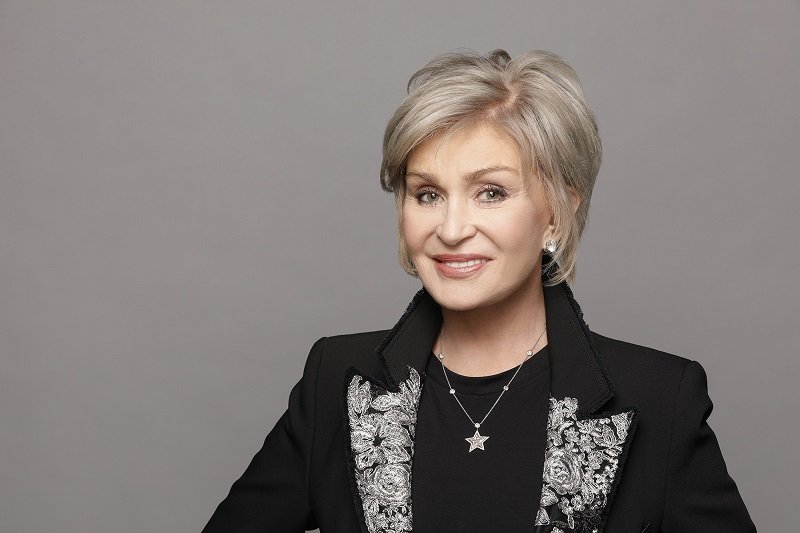 39TH WEDDING ANNIVERSARY
On Ozzy and Sharon's 39th wedding anniversary, for example, she posted a couple of photos from their wedding day in 1982. The much younger couple appeared flashing their smiles at the camera and wearing white outfits. 
In the caption, Sharon thanked Ozzy for their 39 years of marriage and added that she had lived a "fantastic life" next to her "soulmate" and "love." She acknowledged that their relationship had "pain and sorrow," too.
One of the negative aspects that Sharon probably referred to in her post was Ozzy's adultery. He once said he regretted being unfaithful to Sharon, but not only did she forgive him but also took part of the blame. 
According to Sharon, who felt "hurt, pain, humiliation, and embarrassment," she wasn't always there for Ozzy to hold his hand, so his cheating was not just down to him. She also vowed not to let the infidelities break their marriage. She explained: 
"When you are used to having someone holding your hand, your whole career at your side, it is very hard when they are not there. I was to blame for that."
"CUTE GETAWAY"
While Sharon's Instagram post to celebrate her and Ozzy's 39th wedding anniversary was adorable, she recently shared what she described as a "cute throwback to a cute getaway." 
In the first photo of the two-image slideshow, Sharon and her husband appeared in what seemed like a restaurant. They were both wearing white and blue shirts, but Ozzy's hat stole the spotlight.
For the second picture, Sharon got closer to Ozzy to kiss him, and he took off the hat and smiled for the photo. Sharon's followers took to the comment section to remark how "adorable" they looked.
[Ozzy] pointed out in May that Sharon was the most "unracist person" he had ever met.
LEAVING "THE TALK"
Sharon posted her throwback only a few days before "The Talk" announced actor Jerry O'Connell as her replacement on the show. He became the first male host in "The Talk" history. 
Co-host Sheryl Underwood enthusiastically introduced O'Connell, who entered the studio dressed as Rocky Balboa and with "Eye of the Tiger" playing in the background.
Sharon exited the show in March 2021 following a heated argument with Underwood. The two were talking about English journalist Piers Morgan – Sharon's friend – and his comments about Meghan Markle and Prince Harry's interview with Oprah.
Co-host Elaine Welteroth then complained about a "racially insensitive" and "hostile environment" in the show, which led to an investigation and Sharon's subsequent departure.
Ozzy has been quite supportive of his wife ever since she got involved in the controversy. He pointed out in May that Sharon was the most "unracist person" he had ever met and added: 
"It's one of them things once you're accused of it, people tar you with that brush and it's very hard to shake off" [sic].
While Ozzy recognized how hard it would be for Sharon to leave the situation behind, he admitted that it was another bump in the road and assured everybody that they would get through it. Nowadays, it is unclear if Sharon will take another hosting gig.