Baby Bear Stuck in Tree at a Hospital, Crews Bring Jelly Donuts and Sardines to Lure Him Down
A young American black bear that was traveling during the night found itself stuck in the middle of a populated area upon sunrise and climbed a tree for safety, forcing experts to lure it down with treats.
The bear, which was given the name Rex by the Raleigh Police Department, climbed the tree outside the UNC REX Healthcare on Monday night and stood there all Tuesday.
The North Carolina Wildlife Management Divisions was called and came to the conclusion that the bear cub didn't pose any threat to the public, so the hospital remained open all day.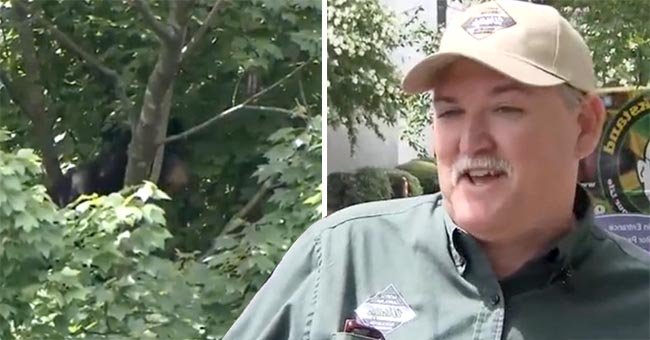 NOT SOMETHING YOU SEE EVERY DAY
A section of the hospital's parking lot was closed off, and some staff gathered near the tree so they could get a glimpse of the animal and take photos.
According to the North Carolina Wildlife Resources Commission, male cubs usually leave their mothers during this time of the year. Hence, it is not uncommon to find black bears moving around.
For the bear's safety, the Wildlife experts decided that it would be best to coax the bear into coming down on his own instead of using tranquilizers or brute force.
Brad Howard, chief of the North Carolina Wildlife Management Division, said that the bear would be able to find its way back into the woods and that it was most likely trying to find a safe way to do it. He added:
"He absolutely is not a threat in my opinion. He is frightened. He wants out of town as badly as everybody watching wants him out of town. I can guarantee you that."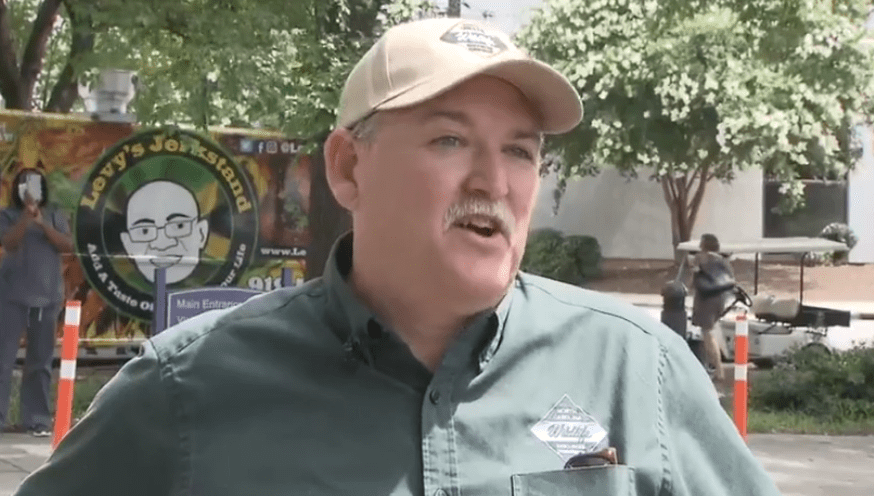 YUMMY TREATS
On Tuesday night, Greg Batts, one of Howard's colleagues, bought some Krispy Kreme donuts and squeezed the jelly out, and put it around the tree.
Then he placed the donuts, as well as sardines, along a trail that the cub could follow. After smelling the delicious treats, the bear came down, ate all the food, and went on his merry way.
While looking at the bear, experts noticed that the cub had a road rash and that it might have been hit by a car a couple of weeks ago, something that is common, according to Collen Olfenbuttel.
The District Wildlife biologist claimed that "vehicles are the number one cause of mortality of urban bears" as the cubs often end up in developed areas by accident.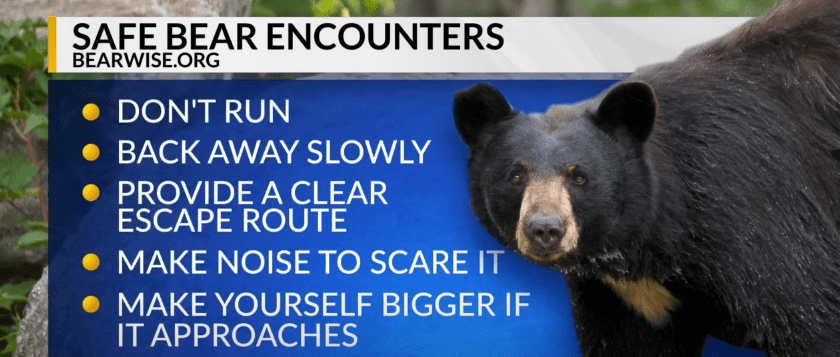 WHEN BEARS ATTACK
Back in May, the Raleigh Police Department asked residents to be on alert following two bear sightings in the Shelley Lake Park area and advised them not to leave any garbage, bird feeders, or food outside their homes.
Bears are very powerful and surprisingly fast animals, and an encounter with one can end up being deadly. Tom Whitney, an avid runner, was lucky to survive a bear attack in Island Park.
Whitney was jogging along his usual trail when he saw a bear running after him. Without any time to climb a tree, the man just decided to play dead.
The bear took a few swipes at him before disappearing, and Whitney was able to walk away with just a few injuries before waving down a car for help.