'Black-ish' Creator Kenya Barris Posts Photo & Heartfelt Letter to Wife Rainbow After They Almost Divorced
Kenya Barris proves he has plenty to be grateful for in a recent heartfelt Instagram post featuring his wife. The "Black-ish" creator penned the moving message to his wife after almost getting a divorce. 
Not many people know that Kenya Barris and his wife Dr. Rainbow Barris' family inspired "Black-ish." However, once you dig deep into the show creator's life, you will find numerous similarities.
One of the most evident similarities between the real and fictional families is the wife's name. The sometimes tumultuous relationship dynamics between the show's main characters are also similar to the real couple.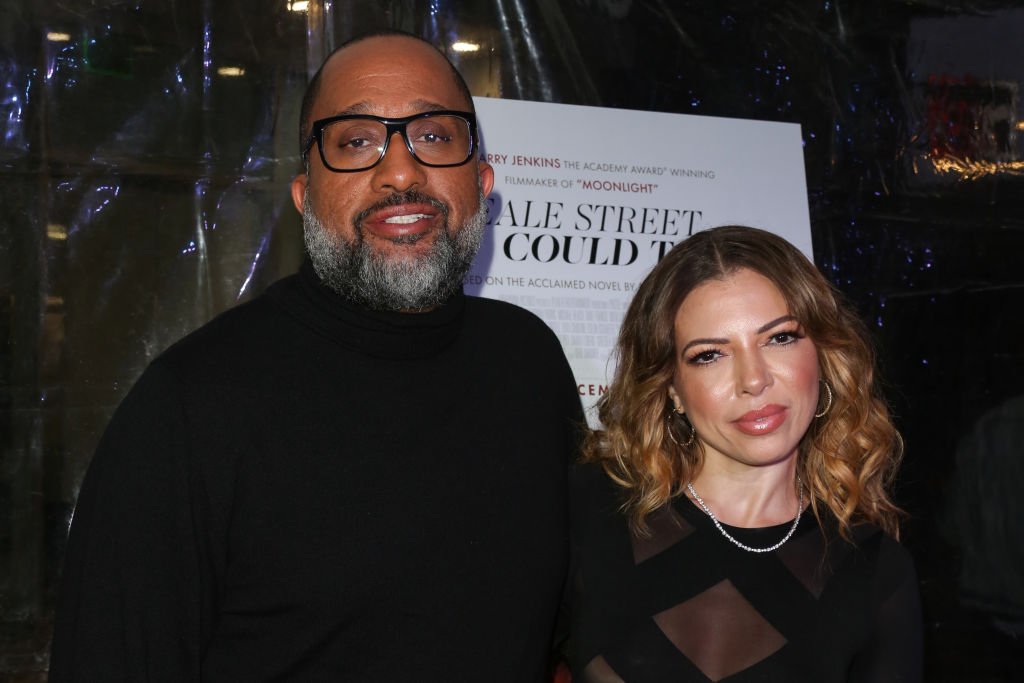 Just like Andre and Rainbow Johnson, Kenya Barris, and his wife, the real Dr. Rainbow, have had their ups and downs. However, much like the fictional characters, they have found their way back up in their marriage. 
Barris proves that things are currently sweet in his relationship by posting an adorable selfie featuring his wife. The message in the post's caption is even sweeter than the cuddling image of the lovebirds. 
Barris begins the message by sharing a hashtag showing that he is grateful for his wife. He then praises and calls her the love of his life before describing her loyalty, despite their recent relationship woes. 
Barris filed for divorce from his wife back in August 2019, citing irreconcilable differences as the reason. However, the show creator later withdrew his request for a divorce to reconcile with his estranged wife. 
The divorce filing in 2019 was not the first time the couple considered separating. Barris had filed for divorce from his wife back in 2014 and reconciled with the mother of his children after a year apart. 
Many fans of Barris' show "Black-ish" may be familiar with the divorce and reconciliation storyline from TV. This is a result of Barris has been open about sharing his experiences, including marital ones in his work. 
Barris shares the struggles he and his wife go through in his show and speaks about them in interviews. Before reconciling, he was a guest on rapper T.I's podcast, where he candidly spoke about his divorce: 
"We're supposed to be okay. But 52 percent of marriages don't work. It is the toughest thing I've ever been through in my life."
During the time Barris filed for divorce, there were rumors that he was dating Tracee Ellis Ross. However, Ross, who plays the role of Rainbow Johnson on "Black-ish," confirmed she was happily single at the time. 
Although neither party commented on the relationship rumors, they seem to be untrue due to Barris' reconciliation. Additionally, the pair staying friendly while the divorce filing was still active could also be a giveaway. 
Either way, it would be challenging for Barris or his wife to treat each other with disdain since they share so much. The couple has six children together and has known each other since they were in high school. 
Barris and his wife have also been legally married for twenty-two years, which is a lot of time to be with one person. However, it seems as if Barris does not mind spending the rest of his life with his spouse despite their issues. 
These days, Barris focuses on multiple deals he has with Paramount Studios, Audible, and Random House. The new movie, podcast, and book deals come after the producer walked away from his $100 million Netflix deal prematurely. 
While many publications speculated that things had gone sour between Netflix and Barris, he clarified otherwise. Barris revealed that he made his decision because he wanted to create more high-brow content.