Check Out Michael Jordan's Daughter Flaunting Her Hourglass Figure in Classic Striped Pants & Top
Basketball legend Michael Jordan's daughter Jasmine sent hearts racing with a stunning picture she shared on her Instagram. It gave fans a glimpse of her incredible waist while rocking a business casual outfit.
Jasmine Jordan, the daughter of Basketball Hall of Famer, Michael Jordan has lived much of her light under the eyes of the public, being the daughter of one of the biggest names in basketball history.
These days, the 28-year-old is enjoying the spotlight outside of her father's shadow. Besides her stunning looks, her business skills are enough to make her one who fans enjoy seeing.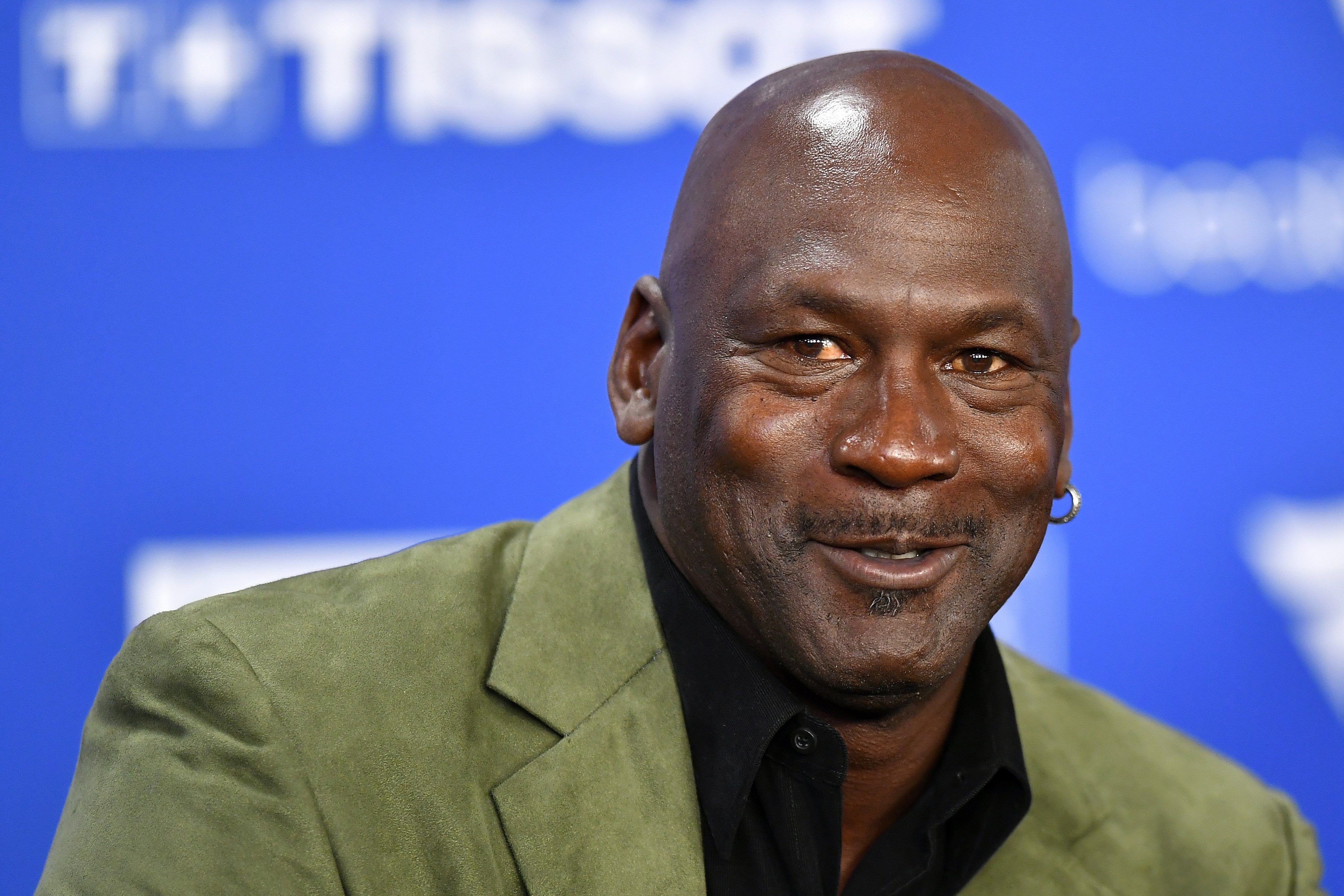 JASMINE LOOKS STUNNING
Jasmine, just like her dad, knows how to turn heads whenever she poses for the camera. The mother of one often shares sweet snaps of herself that leave her fans swooning over her looks.
Jasmine recently worked her magic in a recent snap she shared on her Instagram where she flaunted her defined waist in a simple yet eye-catching outfit.
The 28-year-old looked magnificent in a business casual outfit as she posed for the selfie. Jasmine's long dark hair flowed freely over her shoulders, adding spice to her glowing skin.
Jasmine rocked a white casual sleeveless top which was tucked into what looked like a suit trouser. A piece of beaded necklace occupied the center spot on her neck, while a warm smile made her look magical.
Michael surprised the world with his documentary "The Last Dance," which captured his moments at the height of his career.
Many of her fans reacted sweetly to the post, with some expressing their love for the outfit. One fan praised Jasmine for her style, while another follower branded the mother of one a raving beauty.
This would not be the first time Jasmine's posts have left her over a hundred thousand Instagram fans speechless. The Jordan heiress was the name on her fans' lips last year after a picture of her flaunting her toned legs in a black zip minidress went viral.
A BUSINESSWOMAN OFF THE COURT
While the world was stunned by Michael's magic on the court, his daughter's ability off the court has earned a strong reputation as an excellent businesswoman and leader.
After graduating from the University, Jasmine honed her business skills by joining her father's multi-million dollar brand. In addition, she worked with athletes sponsored by her father's Jordan brand with her newfound skills in sports management.
Jasmine, who attended Syracuse University, helped athletes with media coverage which included photoshoots as well as arranging meetings for the Charlotte Hornets players.
JASMINE IS A MOM
While studying sports management at Syracuse University, the 28-year-old met basketball player Rakeem Christmas. At first, the duo were just friends, but they realized they wanted to be more after their graduation.
The couple who are heads over heels in love with each other got engaged in 2018, and less than a year later, they announced that they were expecting their first child together.
In 2019, the couple welcomed their son, Rakeem Michael Christmas, making Jordan a grandfather for the first time. Jasmine and her partner confirmed the news of the newborn's arrival on their social media page.
JASMINE ON MOTHERHOOD
A year after becoming a mom, Jasmine had gathered enough experiences to know the ups and downs of being a mom, and yet when she was quizzed, she said she loved being a mother and it was the best job.
Jasmine admitted in an interview that combining motherhood with work had been a challenge for her since she works from home, but she does her best to enjoy and savor each memory.
As for her father, Michael, being a grandfather also made him softer. According to Jasmine, the basketball legend is tender around his grandson as he is still figuring out being a grandad.
JASMINE ONCE GOOGLED HER DAD
Michael surprised the world with his documentary "The Last Dance," which captured his moments at the height of his career. Jasmine, who was a little girl while her father ruled the basketball world, felt like most fans while watching the series.
The 28-year-old once stunned fans when she said as a child, she googled her father to find out why he was loved and adored by fans. Despite having a daughter of her own, Jasmine remains her father's sweetheart.