Rob Kardashian Posts Adorable New Snap of Daughter Dream in Pink Swimsuit & Cap Partially Buried in the Sand
Rob Kardashian has enlisted his daughter, Dream, to have some fun in the sun with him this summer. The doting dad shared an Instagram post of Dream buried in the sand wearing a pink cap and swimsuit. 
Four-year-old Dream is one of nine grandchildren in the Kardashian clan and is often seen hanging out with her cousins. When she is not in cute snaps with her Kardashian-Jenner cousins, she plays with her brother, King.
Although Rob's relationship with Dream's mom may be strained, he still spends plenty of time with his daughter. As a result, Rob shares sweet moments between him and his adorable mini-me on social media regularly.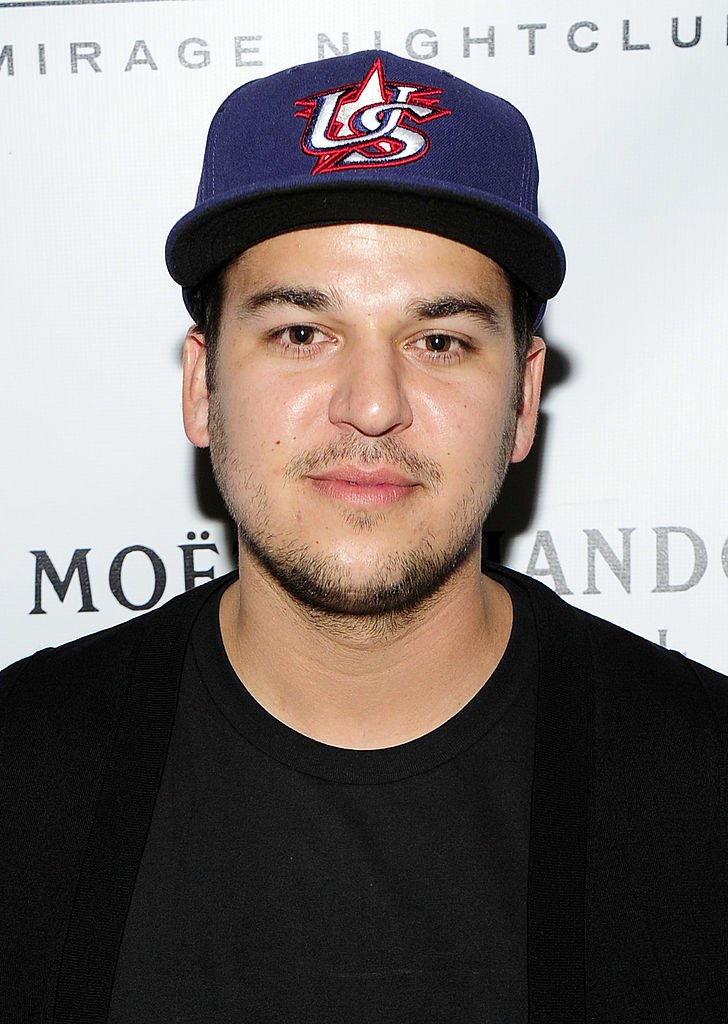 Rob Kardashian may be one of the most difficult men to spot in a picture, but that isn't the case for his daughter, Dream. Kardashian may not be a fan of showing his face to the public, but he loves to show off his daughter. 
Thankfully for him, little Dream is Kardashian's exact look-alike so that fans can get a piece of him through her. Another thing Kardashian and Dream have in common is their love for a New Era ball cap, as seen in his recent post. 
Kardashian shared a picture of Dream enjoying a day at the beach by sitting waist-deep in some sand. Dream wears a pink New Era ball cap backward in the picture, similar to how her father sometimes wears his caps.
Dream's pink cap matches perfectly with her tiny pink swimsuit, perfect for the sunny beach climate. Kardashian captioned the picture "Beach baby," with a slew of endearing emojis that showcase his pride as a dad. 
Dream's mother, Blac Chyna, is also awfully proud of her daughter and often shares loving Instagram posts of her too. However, the loving relationship between the parents and their daughter isn't always applicable all around. 
Kardashian and Blac Chyna have been through their fair share of drama, including a custody battle over Dream. The custody battle unfolded years after the pair had co-parented Dream without following their initial agreement formally. 
However, things changed after Kardashian tried to attain primary custody of his daughter in January last year. He allegedly requested that Blac Chyna be granted weekend visitations only with a nanny present. 
The famous parents came to an agreement at the end of last year that gives them both physical custody. Kardashian and Blac Chyna will alternate caring for Dream each week and split holidays equally among them. 
Both parents must also be drug and alcohol-free while caring for Dream as per their custody agreement. The stipulation results from reported violent behavior from Blac Chyna towards Kardashian, even with their child present. 
Kardashian and Blac Chyna's tumultuous relationship was heavily publicized, causing him to isolate from the media. As a result, there haven't been many reports about any new relationships he may be in recently. 
However, his older sister, Khloé, revealed a tidbit about her younger brother's love life at the moment. When asked by Andy Cohen whether her brother was dating, the youngest Kardashian sister simply replied with a yes. 
Khloé further revealed that her brother has been feeling much better about himself recently. Kardashian had recently struggled with a 100-pound weight gain that resulted in depression and health issues such as diabetes. 
However, Khloé revealed that her brother had been working very hard, and fans of their TV show have noticed. Kardashian briefly appeared on an episode of "Keeping Up With The Kardashians" and looked visibly slimmer. 
Kardashian once shared about his weight loss journey on Instagram, revealing a 50-pound transformation. Thankfully, his journey has been steady and has allowed him to be the most hands-on dad possible.