Rob Kardashian's Mini-Me Dream Is a Little Wonder Woman Posing among Toys in New Photo
Rob Kardashian is a doting dad to his only daughter, Dream. Recently, he shared a snap of the 4-year-old dressed up like Wonder woman, and fans could not stop swooning.
American Television personality Rob Kardashian became a fan-favorite for his charisma and charms, but even now, he has given his supporters another reason to love him, which is his love for his daughter— Dream Kardashian.
Since becoming a father, the 34-year-old has continuously let the world know that fatherhood has turned his life around and given him something better to live for— his little girl.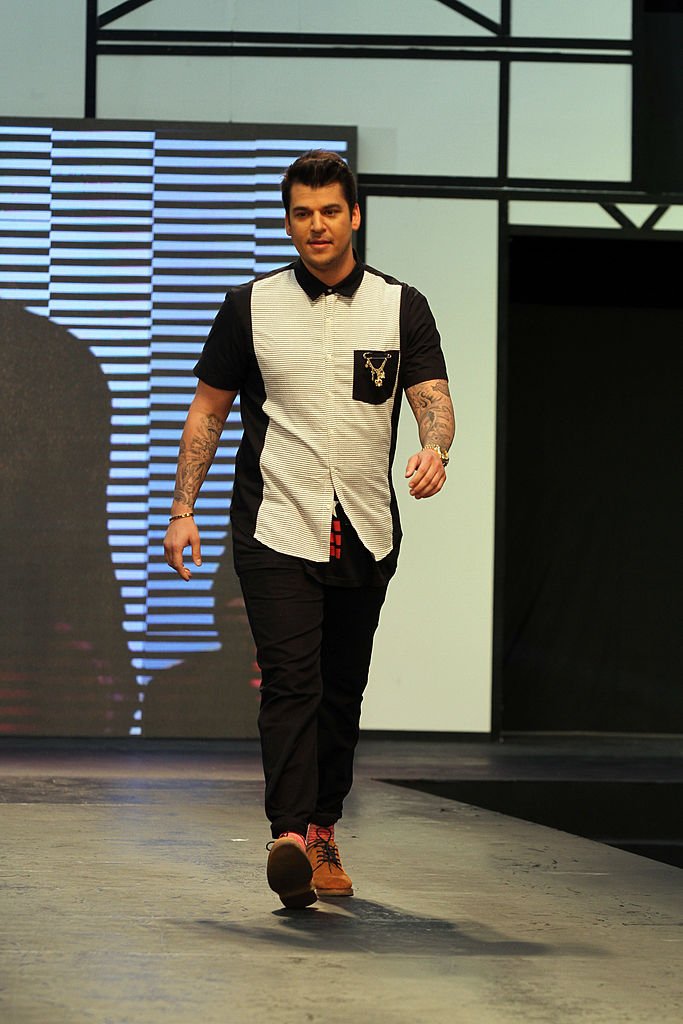 DREAM KARDASHIAN
Recently Rob took to his Instagram page and shared a post of his mini-me wearing some bold and heroic looks. The snapshot featured the 4-year-old donning a gray T-shirt and denim overalls.
The toddler posed for the camera in a room full of toys while looking adorable in a headband, belt, and boots in the style of the famous wonder woman. Dream gave an endearing look at the camera, and the uncanny resemblance between her and her father could be spotted.
She rocked her curly long brown hair with elegance and accessorized her look with a silver bracelet. Rob captioned the post with a string of strong-arm and love emojis. He wrote: 
"Wonder Woman."
Although many fans commended the little girl for her heroic looks, many could not pass on the sheer resemblance between the father and daughter. A user noted that Dream had her daddy's face. 
Another follower called Dream Rob's twin. A third fan said, "she looks so much like you, Rob!" Some users tagged the tot "the cutest wonder woman ever," while others dropped emojis in admiration.
Khloé revealed her niece had become more aggressive and did not want to go home to her mom.
FATHERHOOD TO ROB
To many people, fatherhood could mean different things, but for Rob, it is all about being there for his daughter and making sure she gets all the love and support that she needs.
Two years ago, a source confirmed to ET that the 34-year-old was relishing fatherhood. According to the report, Rob was ready to take control of his life and health for his daughter's sake.
The information was believed to be true after Rob tweeted a picture of a gym with a caption that revealed he had started workout sessions. For the father of one, having a daughter meant he had to start eating healthy and exercising.
ROB AND BLAC CHYNA
Rob shares Dream with his ex-fiance and American model, Blac Chyna. In 2016, the former lovebirds became romantically involved. However, their relationship quickly went sour a year later.
After their split, the pair were involved in an intense custody battle over their daughter for more than a year. However, the duo finally reached a custody agreement to spend equal time with Dream. 
Later on, Rob requested primary custody of their daughter. According to him, Chyna was negligent in parenting and was a drug addict. The model was accused of spending $450 on alcohol every day, abuse drugs, and keeping Dream unkempt.
All allegations were denied by the mother of two. In an interview with ET Online, Chyna's lawyer, Lynne Ciani, revealed that the custody agreement they initially had was working well. Ciani noted that Chyna would not back down and would take steps to protect her kid. 
KHLOÉ STANDS BY ROB
Having family stand by you in trying times is one of the greatest gifts. When it came to the custodial battle, "Keeping Up With The Kardashians" star Khloé Kardashian had her brother's back.
In a report, Khloé revealed her niece had become more aggressive and did not want to go home to her mom. Khloe was also ready to help her brother and niece at all costs.
According to a close source to the family, Khloé and Dream were very close and the former was passionate about doing what was best for Dream. The source disclosed that since Khloé had her daughter True, she had become more protective of her niece. 
FATHER AND DAUGHTER'S RELATIONSHIP
Time and again, Rob has shown what enviable relationship he shares with his daughter. From beautiful pictures to emotional tributes, the proud dad constantly shows off his love for Dream.
The four-year-old appears to enjoy her dad's company as snapshots shared have shown the tot having a great time with Rob. In an Instagram post on Rob's page, Dream looked cute in one of her father's childhood t-shirts.
In the picture, Dream was seen giving her daddy a thumbs up. In the caption, Rob noted that his daughter had found her father's childhood shirt. Rob continues to show the world that when it comes to Dream, he can do anything.