Dog the Bounty Hunter's Daughter Cecily Chapman Flaunts Enviable Curves in Tight Seductive Leggings & Backless Top
Dog the Bounty Hunter's daughter, Cecily, is a beauty, and she does not shy away from flaunting her gorgeous curves to her Instagram followers and fans.
Cecily Chapman is the daughter of Dog the Bounty Hunter and his late wife, Beth Chapman. The 28-year-old is a social media personality and a TV actress.
In a recent post on Instagram, she gave her fans a sneak peek of her enviable curves in a blue backless top and black leggings that hugged her figure. She was at the Manoa Falls Hiking Trail.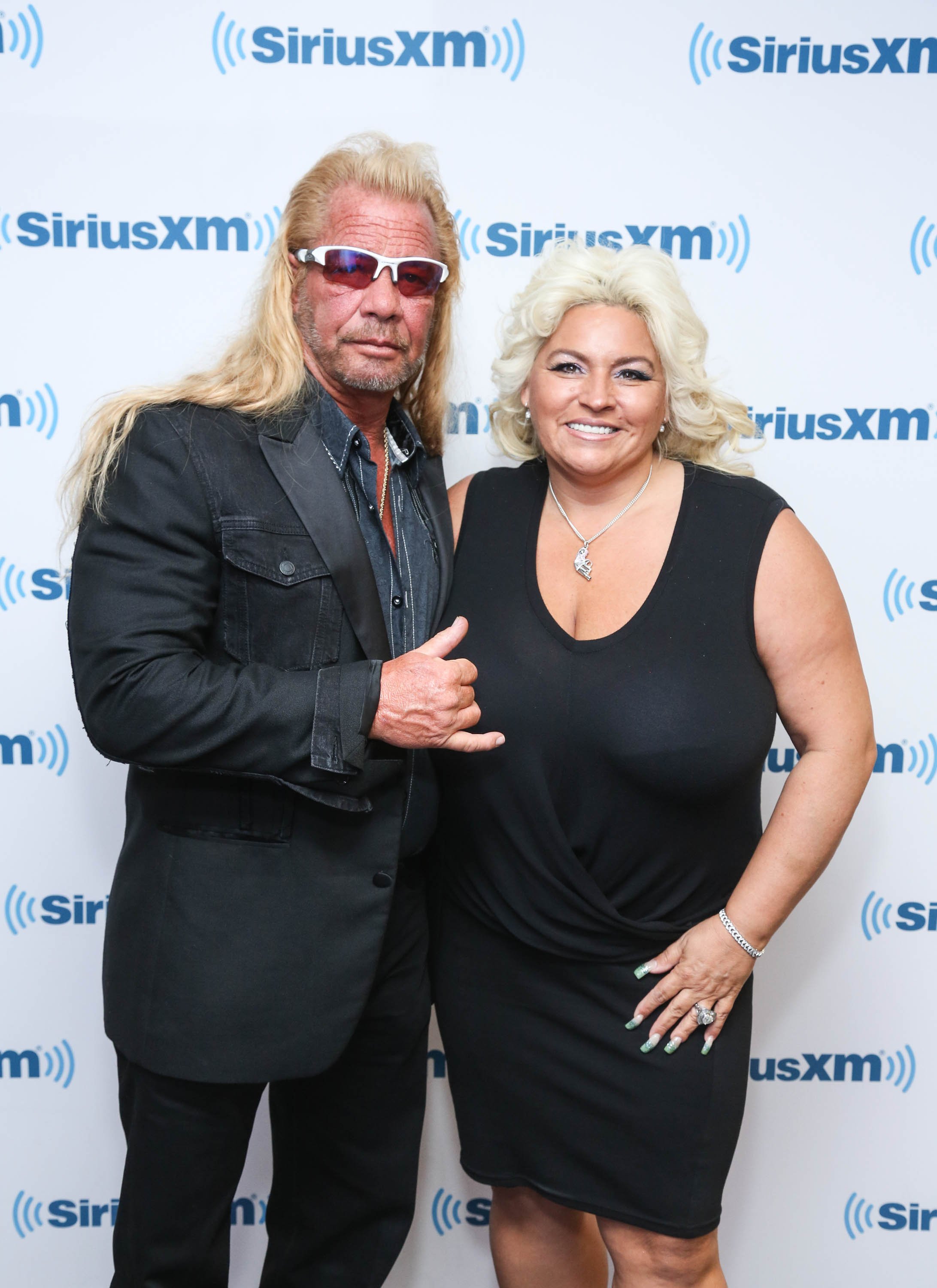 Her followers commended her on her beauty and gorgeous curves, while some reminded her that her late mum was looking down on her and would be very proud of the person she's become.
Others could not help but point out the actress's resemblance to her late mum, and in a picture posted in March, her fans went on to fill her comment section with reactions to how similar she and Beth looked. One fan wrote: 
"Lovely picture and as everyone says ... image of your irreplaceable mum. She would be proud."
The young actress is honored to be compared to her late mum, who passed on in 2019, following a long battle with lung and throat cancer.
The family has found ways of coping with the passing on of the family matriarch. For the one-year celebration of Beth's life, Cecily and other family members met up in Hawaii in a beautiful commemoration.

Cecily says that the days preceding the anniversary of her mother's demise felt sad, but the planning and ensuring everything was perfect shifted her mind from her mum's absence.
She decided to shop for her own gown, choosing to keep her mum's wedding dress as a sort of memorabilia.
Cecily also initially planned on honoring her mother's memory by wearing Beth's wedding dress to her own wedding, which is set for December 2021. She said that it would be a great honor to spot the same dress as her mom.
She also spoke on how supportive Duane was, saying he lets the girls choose what to do with Beth's things. He was just as supportive of her wearing her mum's wedding dress as he knew how much it meant to her.
The soon-to-be bride says a top designer made the dress, and it would be a big deal for her to wear it to her wedding. She'd spoken to her late mum about possibly wearing the dress for her own wedding. She adds:
"But most of all it's a way for me to feel like she is with me the whole time and be a part of the wedding."
She has since changed her mind about wearing her mom's wedding dress to her Hawaii wedding at the end of the year, saying that altering the dress does not feel right. 
She also did not want to alter it to where her sister Bonnie wouldn't wear it. She decided to shop for her own gown, choosing to keep her mum's wedding dress as a sort of memorabilia. 
Following this decision, Cecily already started shopping for a wedding dress. In February, she posted a black and white photo of herself in a beautiful white gown in readiness for her wedding to her fiance Matty, who she describes as her rock.
She was, however, still working on other details of the wedding and was planning on inviting friends and family from both sides, but it all depended on how the coronavirus situation will be.
Cecily looks up to Dog's and Beth's marriage even though they didn't always have it right. Dog and Beth met in 1986 but did not start dating seriously until 1995. 
Amongst the hurdles they had to overcome in their 13-year marriage, was the loss of Dog's daughter, Barbara Katie, with his third wife, Lyssa, through a car accident. The accident came the day before Dog and Beth's wedding.
Their show also documented their arguments, but one thing that is for sure is that Dog was very loyal to his wife and was devastated when she was diagnosed with throat cancer in 2017.