Gladys Knight Flaunts Her Deep Cleavage in Red Chic Dress in Front of 2 Red Lavish Cars
Iconic singer Gladys Knight looked like a woman in her twenties in a new picture her husband shared on Instagram that showed her posing in a gorgeous red dress. 
American singer and songwriter Gladys Knight are one of the most iconic singers that have ever graced the music scene. Her singing prowess duly earned her the well-deserved title of Empress of Soul. 
Besides Knight's unquestionable talent, she is also a beautiful and graceful woman. Those qualities are evident as the now 77-year-old singer continues to shine and shimmer even as she advances in age.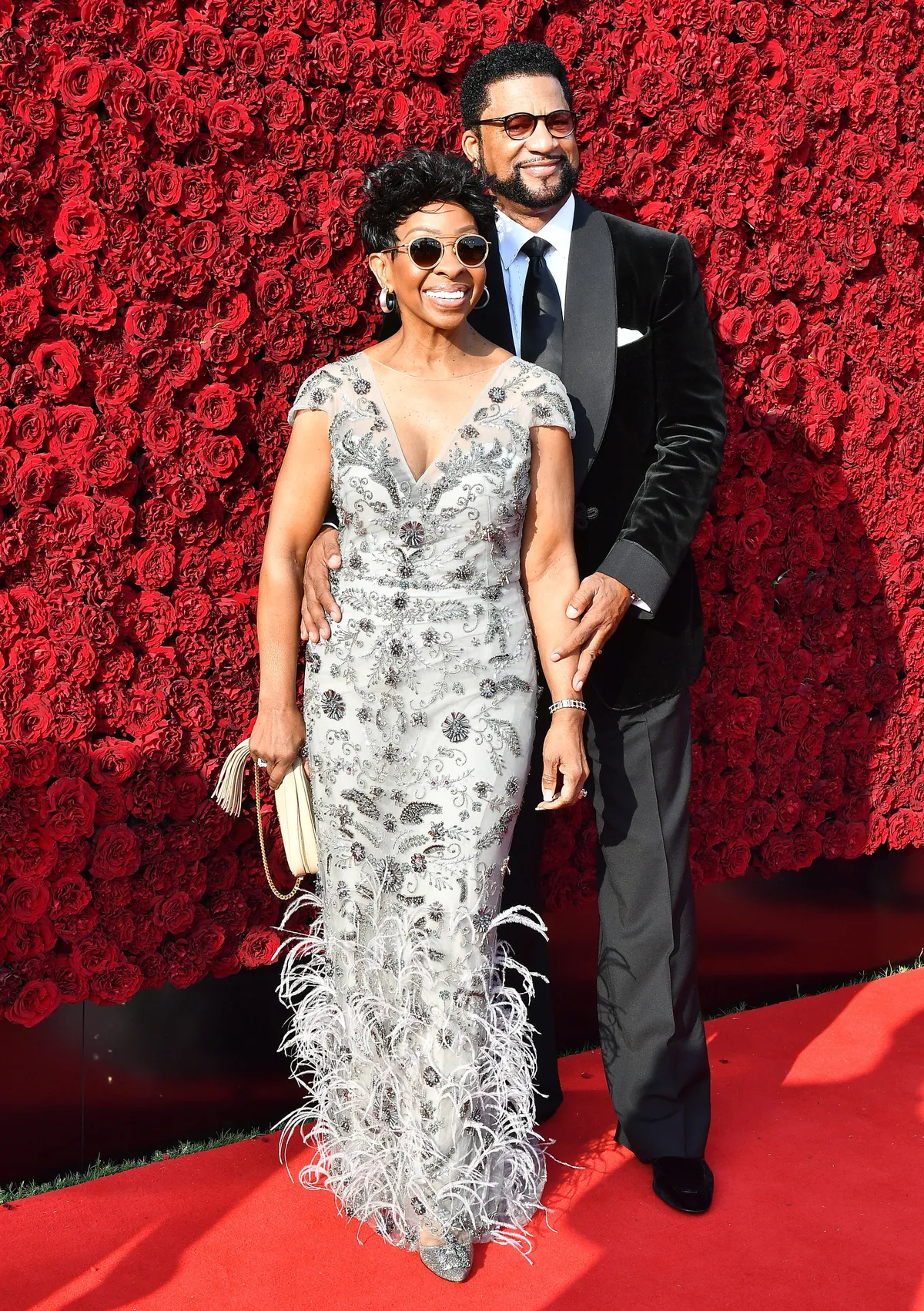 Knight brought her beauty, grace, and elegance to the fore in a recent picture her husband William McDowell shared on his Instagram page on Sunday. 
The snapshot showed Knight clad in a red chic dress that featured a deep neckline. Hence, she flaunted her cleavage as she posed in her gorgeous dress. 
Knight looked lovely and rocked a short black full hairstyle. She smiled as she posed and accessorized her look with a silver necklace and wrist bangle.
The septuagenarian singer posed outdoors and stood in front of two red lavish sports cars parked behind her. In the post's caption, her loving husband wrote, "Just living."
McDowell shared the same picture of his wife in another Instagram post he made on Tuesday. This time, he captioned it, 
"Lifestyle of Gladys Knight."
Knight and McDowell tied the knot in April 2001, ten years after they first met. Their marriage came three months after they started dating. When the couple married, it raised eyebrows in some sections because of their wide age gap as McDowell is younger than Knight by 14 years. 
However, the couple has stayed married for two decades despite their age difference, proving that age is nothing but just a number when it comes to matters of the heart. 
That pregnancy ended in a miscarriage, but they stayed married from 1960 to 1973 with Knight bearing two children.
Knight is happy in her marriage and once described McDowell as the best thing that ever happened to her. Besides being married, the couple also collaborates on impacting society positively. 
In February, the couple led the COVID-19 drive in Haywood County, North Carolina, by submitting themselves for vaccinations and encouraging other residents in the area to do so. 
McDowell was raised in Canton Community in Western North Carolina and is proud of his roots. Hence, he has vowed never to trade it for a hometown in Beverly Hills. 
As proof of this, McDowell, who owns jewelry stores and works in real estate, has plans to return the community's investment on him by transforming the Reynolds School property into a vibrant community center. 
When McDowell and Knight are not busy with their community-development projects or spending time with their 17 grandchildren and ten great-grandchildren, they discuss music. 
Like his famous wife, McDowell has also dabbled into music and released a single "Country Water" in June. Knight lent her vocals for the song's chorus and also appeared in the music video. 
It is beautiful to see the love between Knight and her husband, especially as he is the fourth man she has married in her lifetime. The celebrated singer has endured a rough marital journey but looks to have struck gold on her fourth try. 
Her first marriage was to James Newman, whom she married as a 16-year-old after getting pregnant with his child. That pregnancy ended in a miscarriage, but they stayed married from 1960 to 1973 with Knight bearing two children, a son and a daughter, with Newman. 
Their son died of heart failure in 1999. Before his death, he was managing his mom's career through his record label. He was 36 at death. 
Knight's second marriage was to Barry Hankerson. They had a son named Shanga. The marriage ended in divorce in 1979 after five years. Knight's third marriage was to Lee Brown, whom she wed in 1995 but divorced two years later.